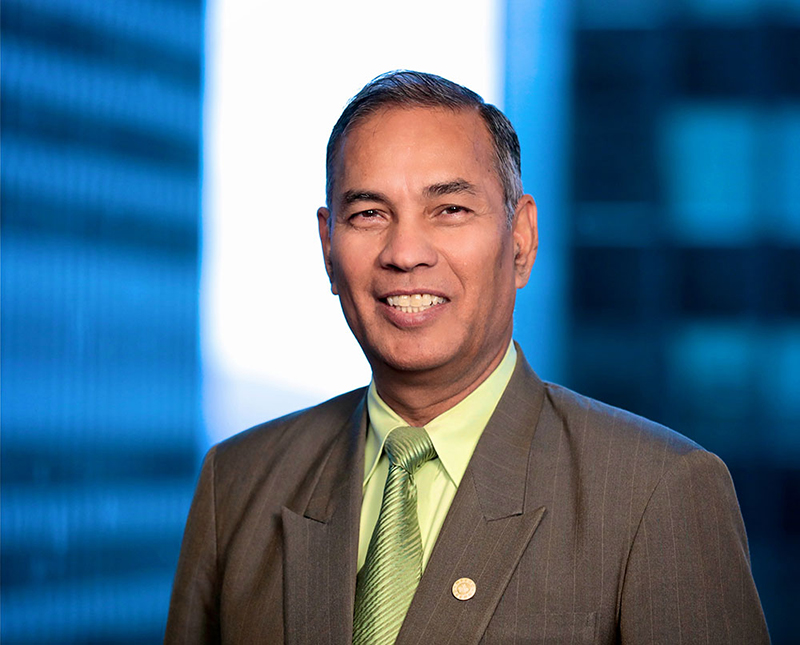 Jayas earns Doctor of Science
June 4, 2019 —
Distinguished Professor and Vice-President (Research and International) Digvir S. Jayas is being bestowed an earned doctorate by the University of Saskatchewan. The award is in recognition of his substantial and sustained knowledge and contributions in his field of research, beyond that required for a typical doctorate.
Jayas' nomination to receive an earned doctorate was subject to a rigorous assessment, including reviews by recognized researchers in his field from around the globe including, Australia, Israel, the United States and Canada. Reviewers commented on his quick ascent through academic ranks and prolific research outputs.
The worlds' leading expert in stored-grain ecosystems and former Tier 1 Canada Research Chair, he is known for his prolific research and training activities in addition to holding numerous administrative leadership roles. Jayas was educated at the G.B. Pant University of Agriculture and Technology in Pantnagar, India; the University of Manitoba, and the University of Saskatchewan. In 2018, he surpassed a milestone by authoring or co-authoring more than 900 peer-reviewed articles.
Farmers, grain storage managers, and designers of grain storage systems and handling facilities use his research results in Manitoba, Canada and around the world. The American Society of Agricultural and Biological Engineers have incorporated his research data into their standards of practice.
Jayas will receive his degree on June 5 during the afternoon ceremony. Members of the public are invited to watch the convocation ceremonies live, online.
Research at the University of Manitoba is partially supported by funding from the Government of Canada Research Support Fund.