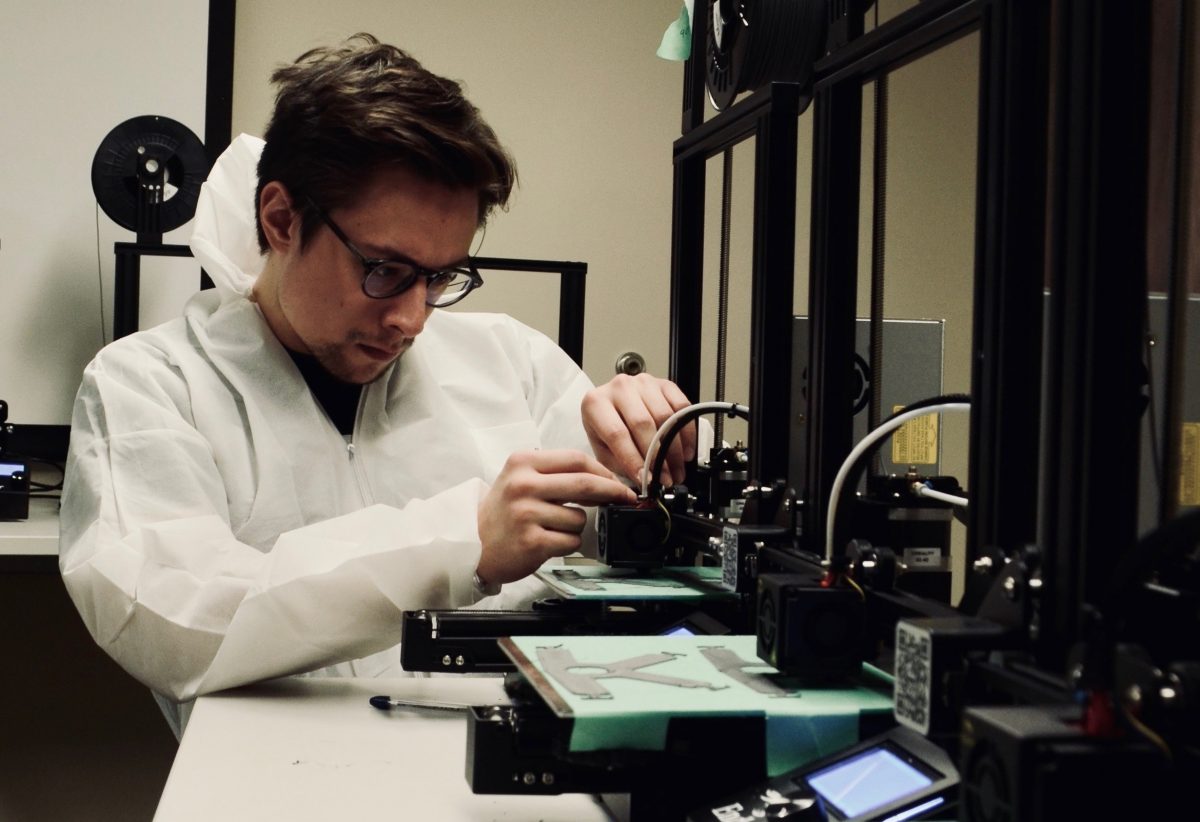 Medical student Jakob Weirathmueller receives CMHF Award
August 27, 2020 —
Max Rady College of Medicine student Jakob Weirathmueller has received a Canadian Medical Hall of Fame (CMHF) Award.
Second year medical students with an established track record of community leadership, superior communication skills and demonstrated interest in advancing knowledge are recognized today with the CMHF Award.
The 17 recipients each receive a cash prize of $5,000 and a travel subsidy to attend the 2021 Canadian Medical Hall of Fame Induction Ceremony in Vancouver BC where they will have the opportunity to meet CMHF Laureates and interact with health leaders from across the country.
The Canadian Medical Hall of Fame partners with donors, MD Financial Management Inc. (MD) and Canada's medical schools to recognize young leaders who exemplify qualities of CMHF Laureates: perseverance, collaboration and an entrepreneurial spirit.
"Winning this award certainly comes as a surprise and is a humbling experience," Weirathmueller said. "In a moment like this I can't help but be reminded of the countless people who have invested their time, energy, and faith in me. Everything I have been lucky enough to accomplish so far has only been possible because of the wonderful people I have met, as well as the loving and supportive family I am blessed with."
Weirathmueller, who is beginning his third year of medical school, has a passion for scientific communication and innovation. He comes to medicine with a background in physics and has combined his knowledge of computer programming and robotics to develop several mobile applications focused on improving diagnostic and prognostic outcomes for medical conditions. One of his applications is currently being used nationally by surgical residents to track their training and log procedures.
Weirathmueller has assisted in the development and manufacturing of two sets of surgical simulation kits used to train residents in breast reconstruction and eye alignment surgery. With an appreciation for the intersection between art and medicine, he partnered with the Winnipeg Art Gallery on a new initiative, originally developed in Montreal, whereby patients suffering from depression or anxiety are prescribed museum visits as an adjunctive therapy.
During the COVID-19 pandemic, Weirathmueller supported the development of emergency reusable respirators for health care providers in Manitoba. He volunteers as a guitar teacher for inner city youth, trains as a triathlete and is working towards obtaining his pilot's license. He hopes to leverage his skills as an innovator to make a difference in medicine.
Each of Canada's faculties of medicine | health sciences facilitated the review of applicants and recommended one award recipient. Three letters of support are required by applicants including a non-academic community reference describing their community impact, along with a 1,000 word essay describing why they should be considered for the Award and articulating the qualities of the CMHF Laureate who inspires them most.