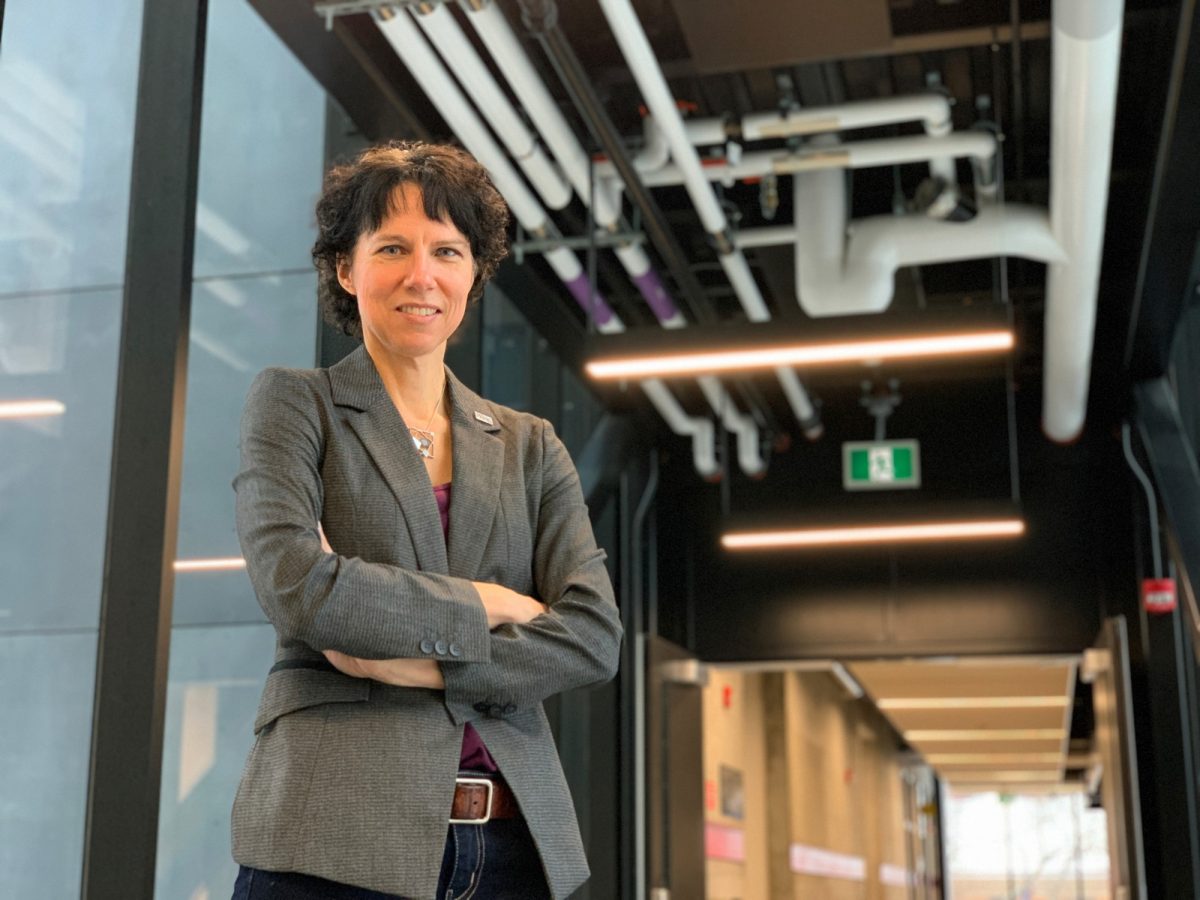 A message to our community on International Women in Engineering Day 2021
Join us in celebrating the accomplishments of women in engineering, and supporting all those who strive to see themselves in this rewarding profession!
June 23, 2021 —
Ada Lovelace (1815-1852) was the first to recognize that Charles Babbage's proposed mechanical general-purpose computer had applications beyond pure calculation. She created the first algorithm intended to be carried out by such a machine, and she is regarded as the first computer programmer. Hedy Lamarr (1914-2000) – also an actress and film producer – developed a radio guidance system that used spread spectrum and frequency hopping technology, the principles of modern Wi-Fi, CDMA, and Bluetooth technology. She was inducted into the National Inventors Hall of Fame in 2014.
Our reliance on a technology-mediated society has been driven home in the past two years. Our networked world has allowed many of our societal functions to adapt and continue during a pandemic. On the most personal level, we can maintain personal relationships when we can't be face to face. On the broadest level, it has allowed the science community and governments to collaborate on record-speed vaccine developments. The foundations for all of this are built on the contributions of many professions, including generations of engineers before us.
There is no shortage of notable contributions of women to our engineered world. Elizabeth Bragg became the first known woman to be awarded a Civil Engineering degree in 1876, from the University of California at Berkeley. Julia Morgan graduated from U.C. Berkeley's College of Mechanics with a degree in engineering in 1894 and became an architect of over 700 buildings in California. Emily Warren Roebling (1843-1903) was the first female field engineer and technical leader of the Brooklyn Bridge. She became responsible for much of the chief engineer's duties, including day-to-day supervision and project management.
The book and movie Hidden Figures introduced us to Mary Jackson, Katherine Johnson and Dorothy Vaughan, "human computers" who calculated flight trajectories for NASA missions in the 1960s. Mary Jackson (1921-2005) became NASA's first black female engineer in 1958, and after 34 years earned the most senior engineering title available at NASA. Closer to home, Elsie MacGill (1905-1980) was known as "Queen of the Hurricanes" and the first known woman to earn an aeronautical engineering degree, working during WWII to make Canada a powerhouse of aircraft construction during her years at Canadian Car and Foundry (CC&F) in Fort William, Ontario.
Some inventions shaped entire industries. Lillian Gilbreth (1878-1972), industrial engineer, laid the foundation for what is now known as human factors engineering and ergonomic design. She is known as the "mother of modern management" and the first female member of the American Society of Mechanical Engineers in 1926. Stephanie Louise Kwolek (1923-2014) discovered liquid crystalline polymers resulting in Kevlar, used in bulletproof vests, airplane fuselages and fibre optic cables. She received the National Medal of Technology in 1996 and was named to the National Women's Hall of Fame in 2003.
On this International Women in Engineering Day, we celebrate the contributions of women in our engineering history. We are equally proud of today's generation of women in engineering and the emerging generation of female engineers in the Price Faculty of Engineering.
Our personal lived experience is a powerful foundation from which we understand and then shape our world. Our own lived experiences give us unique insights and perspectives. Diversity in the profession only makes our engineering contributions better and stronger as we authentically consider everyone's needs and priorities in our designed world.
Thus, we are proud to share International Women in Engineering Day on June 23, 2021, in close proximity with National Indigenous Peoples Day on June 21, 2021, and during Pride Month. Engineering has a place for everyone. Whether you are drawn to it to be on the cutting edge of technology, to exercise creative and artistic talents, to drive human development, or any other motivation, the profession needs your perspective and the Price Faculty of Engineering has a place for you.
Join us in celebrating the accomplishments of women in engineering, and supporting all those who strive to see themselves in this rewarding profession!
Sincerely,
Marcia Friesen