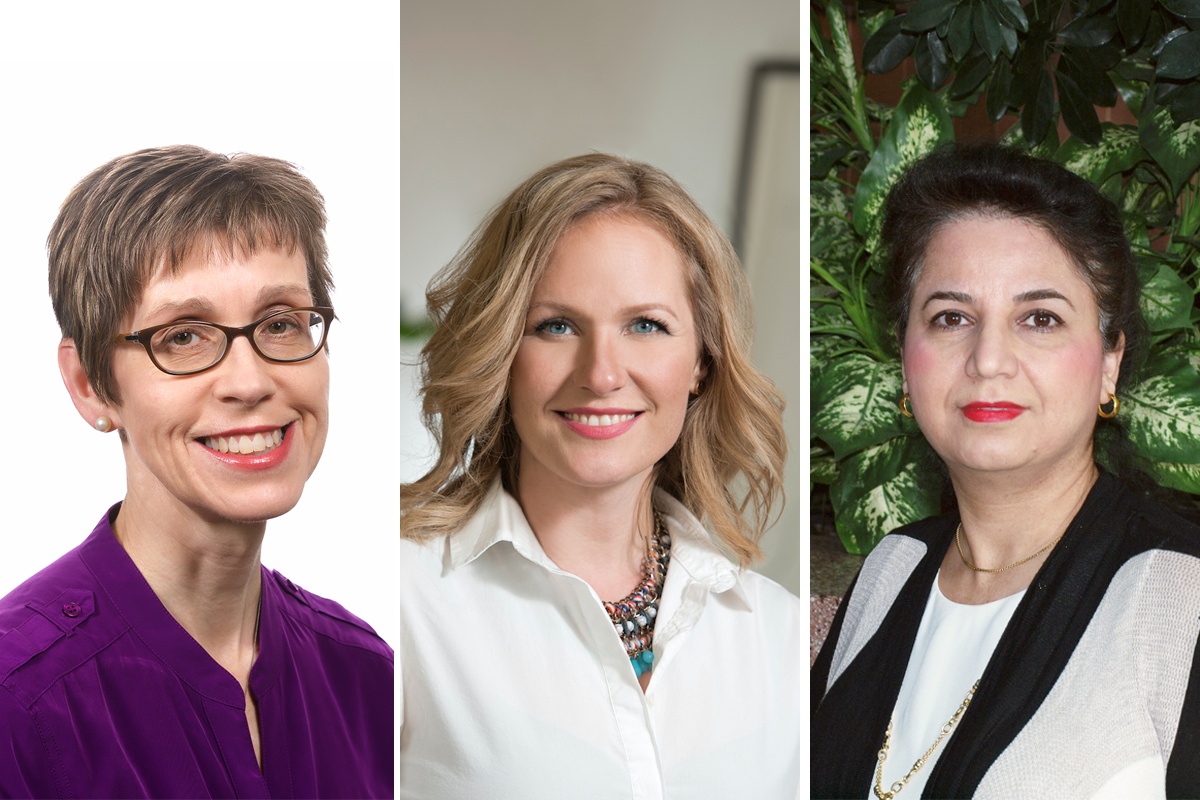 Interdisciplinary Innovation
Collaborative research projects chosen for seed funding
December 17, 2019 —
Three interdisciplinary research projects have been chosen for grants in 2020, the final year of the Rady Innovation Fund.
The projects reflect the broad range of investigation being carried out across the Rady Faculty of Health Sciences, said Peter Nickerson [B.Sc.(Med.)/86, MD/86], vice-dean research of the Rady Faculty.
"One of these studies will harness nearly 50 years' worth of health data, one will take a leading-edge approach to involving young patients and their families in research and knowledge-sharing, and the third will use the latest techniques in epigenomics, transcriptomics and proteomics to decode a rare genetic disorder," Nickerson said.
The Rady Innovation Fund has allocated a total of $1 million over three years, supporting 10 projects. The fund was made possible by the gift of $30 million by philanthropists Ernest and Evelyn Rady.
The one-year grants have provided seed funding for collaborative projects that bring together researchers from various departments and colleges.
"We're very grateful for the Rady investment," Nickerson said. "All 10 of the Rady Innovation grants have fostered multidisciplinary teams to undertake truly novel research projects that can lead to transformative change in health care."
Here are the three projects selected for funding in 2020:
Mining data to reveal inherited health risks
A cutting-edge "big data" study will link Manitobans' electronic health records with those of their adult children. The aim is to measure, across a population, how much having a parent with a chronic disease raises a person's risk for that disease, or related illnesses.
Manitoba is one of the few places in the world where longitudinal health records are complete enough to allow for this kind of family study.
The researchers will mine anonymized health records stored at the Manitoba Centre for Health Policy (MCHP) for every Manitoba adult who saw a doctor from 1970 to 2018.
They will use machine-learning algorithms to construct lifetime health histories for parents and their grown children, then use these histories to predict the risk of diabetes, heart disease and asthma in offspring.
Lisa Lix [M.Sc./91, PhD/95], professor of community health sciences, Canada Research Chair in methods for electronic health data quality and senior scientist at MCHP, leads the study.
Team members represent the departments of community health sciences, biochemistry/medical genetics and internal medicine, as well as the department of statistics in the Faculty of Science, and the College of Pharmacy.
Developing a living lab for rehabilitation research
Dr. Mandy Archibald, assistant professor of nursing, leads a team that will explore the concept of a "living laboratory" where research on pediatric rehabilitation could be carried out and communicated in innovative ways.
The proposed lab would be located at Specialized Services for Children and Youth, a Winnipeg facility that serves children with disabilities and special needs.
First, the researchers will identify research priorities through interviews and gather survey data from patients, siblings, caregivers and clinicians. Then three prototypes for the lab will be co-designed for public engagement and voting.
The aims of the lab include responding to the lived experience, needs and research priorities of children, families and clinicians; getting research findings into practice quickly; and using engaging techniques, such as arts-based methods, to gather and share knowledge.
Once the lab is established, the researchers believe it will be one of the world's first clinically embedded living laboratories.
Archibald's team includes a community member, as well as faculty members from the College of Nursing, College of Rehabilitation Sciences and department of pediatrics and child health.
Uncovering the mechanism of Rett syndrome
A team led by Dr. Mojgan Rastegar, associate professor of biochemistry and medical genetics, will investigate how deficiencies at the cellular level cause impaired brain function in patients with Rett syndrome.
The syndrome, which has no cure, is a severe neurodevelopmental disorder in girls, caused by the mutation of a single gene. Symptoms, which include loss of speech, mental disability and seizures, start to appear when a child is six to 18 months old.
Rastegar, a leading Rett syndrome researcher, has studied mouse models of the disorder and made progress in understanding the role of a protein, MeCP2, in the brains of those affected.
Her lab is unique in Canada in receiving donated post-mortem brain tissue from individuals with Rett syndrome. Rastegar's study team will use leading-edge techniques to conduct a genome-wide study of DNA, RNA and proteins in this tissue, comparing it with brain samples from controls who did not have the syndrome. The goal is to identify potential target genes for treatment.
Team members are from the departments of pathology and physiology/pathophysiology.