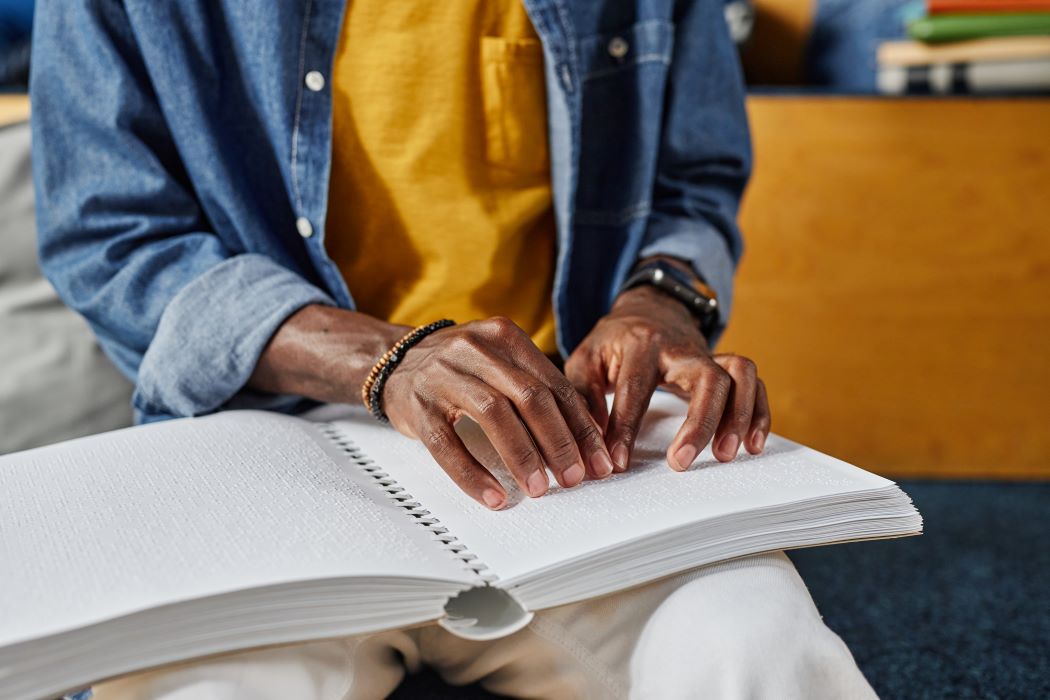 Individuals with disabilities still carry burden of accessibility at universities, panelists say
May 24, 2023 —
When Alicia-Ann Pauld was earning her bachelor's degree in sociology and sexuality studies in Montreal a few years ago, one of her classes was changed to a location that was inaccessible for her.
Pauld, who has a physical disability, notified the university's access centre.
"They told me to talk to my professor.… My professor told me to reach out to the access centre. So it was just this … back and forth that seemed to never end. My professor was not reading the emails in their entirety, which meant I had to resend.…
"The burden of accessibility shouldn't be on the student."
Individual learners, faculty and staff with disabilities are forced to expend constant effort to be accommodated at universities, which reinforces their experience of being marginalized, panelists including Pauld said in an online discussion called Ableism in the Academy: Who's Listening?
The May 15 panel discussion, attended by more than 100 people, was part of the Listen Up series on the theme of systemic ableism.
It was hosted by the Office of Equity, Access and Participation (formerly Equity, Diversity and Inclusion) in the Rady Faculty of Health Sciences, the College of Rehabilitation Sciences, the UM interdisciplinary master's program in disability studies and the UM Office for Equity and Transformation. Valerie Williams, director of the Office of Equity, Access and Participation, was the moderator.
Pauld, a Montreal-based queer Black activist who will soon start graduate studies, said universities should adopt truly inclusive policies that accommodate diverse needs as a matter of course, rather than putting the onus on individuals to prove their needs.
Universities "still require disabled students to do the majority of the labour necessary in order for them to have the same rights as other students," she said.
Pauld called on educational institutions to ensure that people with disabilities are supported, respected and valued. "I've had exams during snowstorms," she said. "Do you [as a student with mobility challenges] fail your class, or do you put your body in danger?"
Panelist Dr. Melanie Thorley manages STAART, an initiative at the University of Greenwich in England that helps students with disabilities to thrive. In the U.K., she said, the term "adjustment" is used rather than "accommodation," but the burden on individuals is often similar.
"If [we] adopted universal design for learning … we wouldn't need to make adjustments for certain students," said Thorley, who has fibromyalgia and identifies as disabled. For example, she noted, institutions could offer many alternatives to a "three-hour sit-down exam" to assess learning.
Panelist Dr. Wesley Crichlow is an African Canadian professor and critical race intersectional, equity, diversity, inclusion and decolonization scholar at Ontario Tech University.
He said it's time to stop making case-by-case accommodations and instead make policy changes to ensure that everyone is treated with dignity. "Accommodation is a human thing that all of us need," he said.
Universities continue to conduct studies, pay consultants, hold focus groups and create task forces rather than taking action to humanize conditions, he said. "We have turned people's pain and suffering into recommendations that never come to fruition."
For faculty members with disabilities, the pressures of applying for research grants, obtaining promotions and tenure and publishing can be torturous, said Crichlow, who called for much greater flexibility in terms of deadlines and ways of assessing professors' contributions.
Policy-making bodies at universities should include people with disabilities, he added, and professors should be required to hire students with disabilities as research assistants.
When the COVID-19 pandemic compelled universities to offer online learning in every program, the panelists said, accessibility improved. Now, however, many universities are scaling back remote learning and requiring a return to campus.
"That is a huge barrier," Pauld said. "It blocks access to education for many students who cannot physically attend.… And that simply is ableism."
On a positive note, Thorley said the initiative she leads in the U.K. – staffed entirely by disabled people – has helped many students with disabilities to achieve academic success.
"If we support people, they can excel," she said.
View the 90-minute Zoom recording of the Ableism in the Academy: Who's Listening? panel discussion.