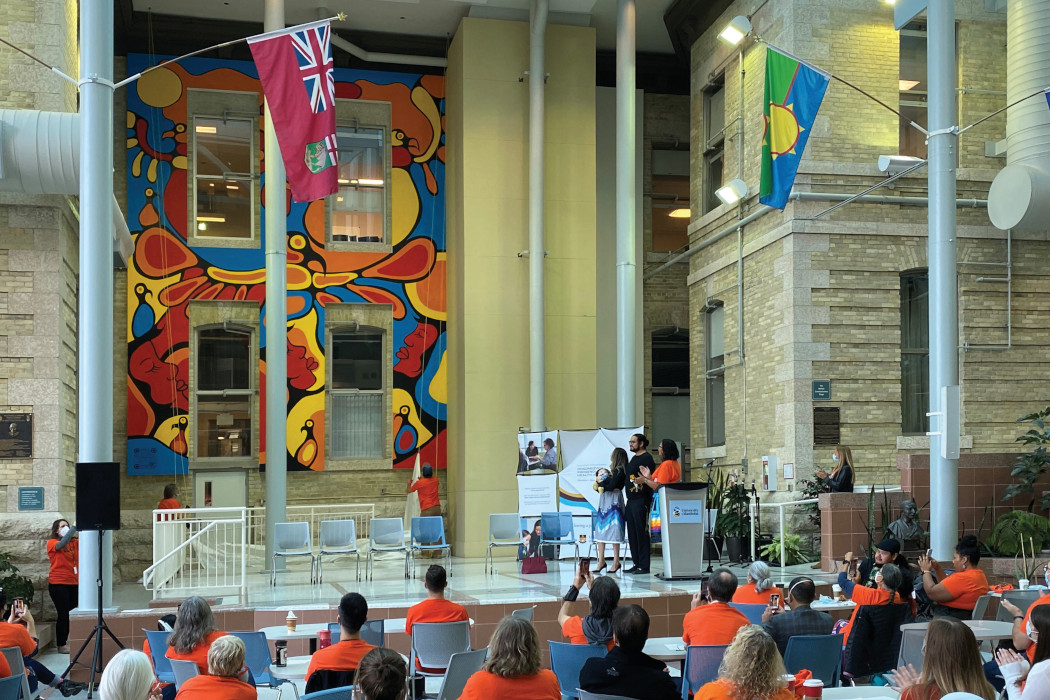 Indigenous Impact
June 19, 2023 —
Last year, a striking new mural by Anishinaabe artist Blake Angeconeb was unveiled on a towering wall in the Brodie Centre atrium on the Bannatyne campus.
The brightly coloured artwork, which includes imagery of Thunderbirds, was inspired by Indigenous youth taking flight to attain their education and employment goals.
Angeconeb is a Winnipeg artist who is a member of Lac Seul First Nation in Ontario. EleV, a Mastercard Foundation program, commissioned the mural from him in partnership with UM.
"I hope this mural will inspire people and bring them joy," the artist said.
The mural was unveiled at an event organized by Ongomiizwin, the Indigenous Institute of Health and Healing, to mark the National Day for Truth and Reconciliation (Orange Shirt Day) on September 29, 2022.
At Orange Shirt Day events on both UM campuses, participants commemorated the tragic legacy of residential schools and called for reconciliation. Speakers emphasized the Rady Faculty's commitment to its Reconciliation Action Plan, developed in response to the health-related Calls to Action made by the Truth and Reconciliation Commission.
Marcia Anderson [MD/02], the Cree-Anishinaabe physician who is vice-dean Indigenous health, social justice and anti-racism of the Rady Faculty, said the Brodie Centre atrium is the ideal setting for Angeconeb's mural because it is the heart of the Rady Faculty.
"This artwork is a hopeful symbol of how we are decolonizing the university and bringing Indigenous knowledge into the heart of our education, research and service work," Anderson said.
Here's a look at recent initiatives that are supporting Indigenous inclusion, equity and advancement across the Rady Faculty:
The College of Pharmacy has increased the number of places allocated for Indigenous applicants to 10 in each incoming class of 55 as part of its new Canadian Indigenous Applicant Pool for the Doctor of Pharmacy program.
The Dr. Gerald Niznick College of Dentistry has a proposal, currently awaiting UM Senate approval, to increase the number of places allocated for Indigenous dentistry students to five in each incoming class of 29.
At the Max Rady College of Medicine, which has a process for supporting admissions of Indigenous students, representation in the incoming class of 110 has included 15 Indigenous students in 2020, 17 in 2021 and 13 in the most recent class.
"The inclusion of Indigenous practitioners and leaders in our health-care system is key to honouring reconciliation and creating a system where First Nations, Métis and Inuit patients feel safe to participate and access the care they need," said Sara Goulet [B.Sc. (Hons)/97, B.Sc.(Med.)/05, MD/05], associate dean (admissions) of the medical college.
At the College of Nursing, Mahkwa omushki kiim: Pathway to Indigenous Nursing Education (PINE) provides a supportive community for Indigenous students who are preparing for, or admitted to, the bachelor of nursing (BN) program.
PINE provides access to Knowledge Keepers, student advisors and academic coaches. Since the program's inception in 2008, 51 participating students have gone on to graduate from the BN program. Currently, 69 pre-nursing and BN students are enrolled in PINE.
At the College of Rehabilitation Sciences, a two-day, in-person retreat with First Nations partners was held in October. The partnership is named Kiga mamo anokimin onji minoayawin/Kamamawi atoskatenow minoyin, meaning "We will work together for health and wellness." Its goal is to bring the college's rehabilitation services to communities.
The partnership started in 2016 with five First Nations communities and has grown to include 10. It has included initiatives to help people who are frail and people who have dementia, as well as projects to build playgrounds and walking trails.
At Ongomiizwin – Education, a mentorship program for Indigenous students in the health sciences has been launched.
The program is called Gekinoo'amaaged, which means "Teaching each other." It pairs Indigenous learners with Indigenous student mentors who are further ahead on the university journey and can offer guidance and advice.
Evan Loeb, a third-year Métis dentistry student, is one of those who signed up as a mentor. "I would like to give back to students because I know Indigenous people are under-represented in health-care fields," he said.
Ongomiizwin – Research recently hosted its 10th annual Indigenous Health Research Symposium. One of the speakers, Métis rheumatologist Cheryl Barnabe [B.Sc./99, B.Sc.(Med.)/03, MD/03], discussed what it means for researchers to work in true partnership with Indigenous communities.
It's essential, she said, to establish relationships, respect the research priorities of the community, hire local people for research roles, build on community strengths, use an Indigenous lens to interpret findings, and follow the community's wishes as to how research results are shared.
---
Recognizing Indigenous Achievement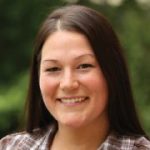 Monica Cyr [B.Sc.(HNS)/15, M.Sc.(HNS)/18] is one of two inaugural recipients of UM Indigenous Doctoral Program Fellowships. Cyr, an Indigenous dietician, is pursuing her PhD in community health sciences. She is studying Indigenous women's self-image before and after giving birth.
Wanda Phillips-Beck [M.Sc./10, PhD/22] earned a 2022 UM Distinguished Dissertation Award for her doctoral research. The Anishinaabe nurse holds Manitoba's first Indigenous Research Chair in Nursing and is an adjunct professor in the College of Nursing.
Phillips-Beck's research focused on the policy that requires Indigenous women from rural and remote communities to travel to urban hospitals to give birth. The study showed that being forced to leave the community is associated with increased odds of inadequate prenatal care, lower odds of breastfeeding and higher odds of having a small baby.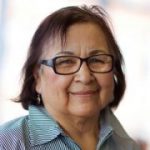 Margaret Lavallee [LLD/22], Elder-in-residence at Ongomiizwin, was honoured with the official naming of the Dr. Margaret Lavallee Boardroom in recognition of her many contributions to mentorship, education and health service.
Four Rady women received 2022 Indigenous Awards of Excellence from UM for their work as community builders and trailblazers:
Mandy Buss [B.Sc./03, MD/09], Indigenous health lead in the department of family medicine; Melody Muswaggon, health innovations lead at Ongomiizwin – Health Services; Dr. Mélanie Morris, surgeon and Indigenous health lead at Winnipeg Children's Hospital; Charisma Castel, a bachelor of health sciences student whose roles have included communications coordinator of the UM Indigenous Students' Association.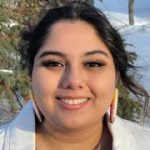 Ishkode Catcheway, a student in the bachelor of health sciences program, received a 2022 Emerging Leader Award from UM. Catcheway has served as a peer mentor in the Neechiwaken program and a participant in the Indigenous Circle of Empowerment. She is the first in her family to attend university.
"What inspires me to continue my academic journey is being able to not only take up spaces where my mom and grandma weren't ever wanted … but also to give my younger siblings and cousins something to look at and draw from," Catcheway said.