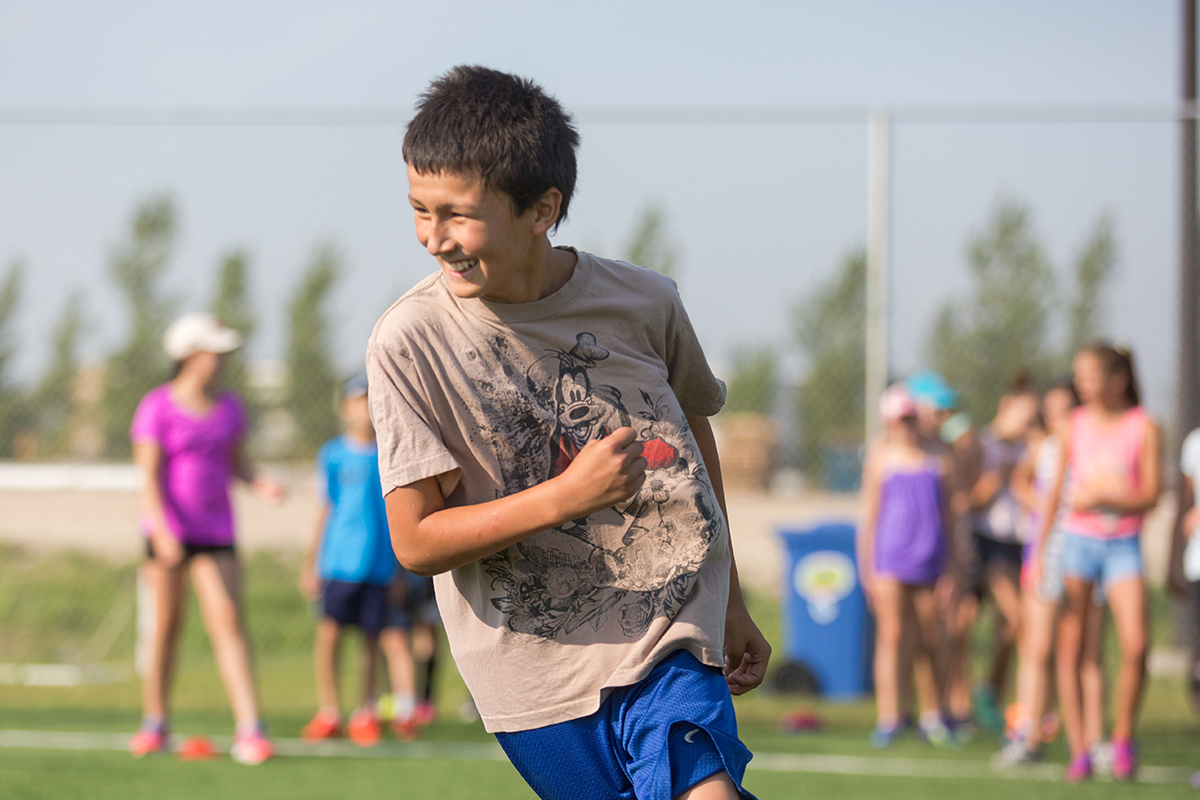 Inching closer to summer camps
Mini U Programs, Junior Bisons begin registration pre-sale April 20
April 13, 2021 —
Children and youth programming are set to make a return to campus this summer, bringing along a welcomed optimism to the community. UM summer camps have encouraged participation in active, special interest and sport camps for more than 40 years.
On April 20, Mini U Programs and Junior Bisons will start their two-day online pre-sale allowing campers to request a spot in their camp of choice. Full details are available on the Mini U Programs website. General online registration will follow beginning on Wednesday, May 5.
To ensure safety for all participants and staff, a decrease in the number of camps offered is to be expected. And while a few camp favourites like Kids in the Kitchen and Coding for Kids will take a pause this summer, the menu, as always, is filled with exciting, unique programs and sport-specific training camps available to children and youth ages four to 18.
"We are beyond excited to be able to provide the Mini U Programs and Junior Bisons experience to the community this summer," says Ashley Gagnon, associate director, Children's Programs. "We've been working hard to make sure what we can offer is balanced with safety, inclusivity and support for the community."
Community support comes in the way of a subsidy program that focuses on minimizing the barrier program fees can create. The program allows families of Indigenous cultural background, low-income families and families with children who have special needs access to financial support for or their young campers and athletes to attend summer camp.
Supported through the Ted Barkwell Memorial Fund and the Faculty of Kinesiology and Recreation Management, a number of camp spots will be set aside each week throughout the summer giving the opportunity for underprivileged children to meet new friends and learn new skills in the university setting. Applications for the subsidy program will be available beginning on Tuesday, April 13.
Making a splash with spring swimming lessons
Months after being cancelled due to lockdown, private and semi-private swimming lessons will resume for a 7- to 8-week session. Customers who were registered in the Fall will be contacted and general swimming lesson online registration will open on Monday, May 3. Details are available on the swimming lessons page.
To explore the summer camp menu for Mini U Programs and Junior Bisons high-performance training, information about registration and the subsidy program, visit miniu [dot] ca.