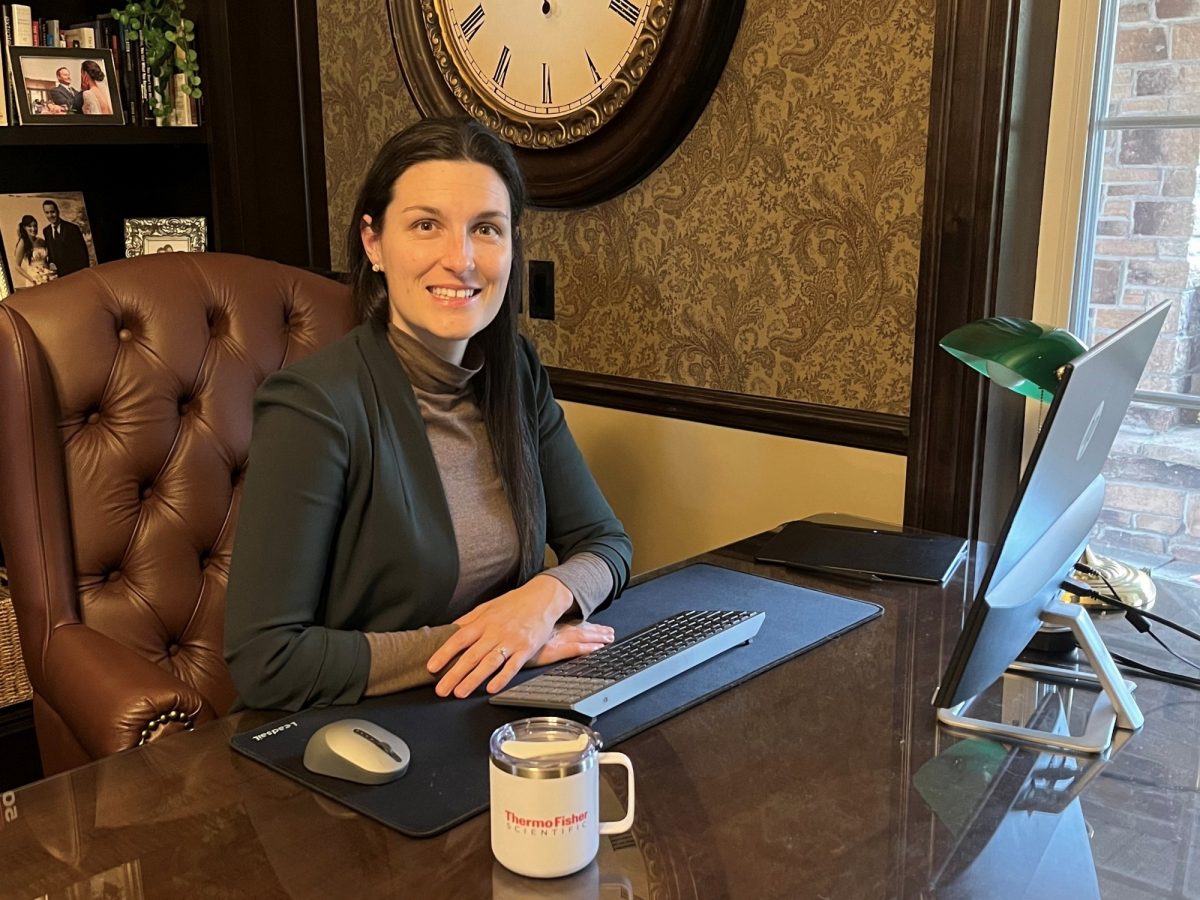 Immunology degree equips grad for scientific sales role  
October 10, 2022 —
As a biosciences account manager at Thermo Fisher Scientific in Toronto, Natascha Fitch recommends products and tools to laboratory scientists.
That means she has to stay current on the latest products – from gene-editing techniques to protein expression systems – and familiarize herself with a huge range of lab experiments and tests conducted in hospital, commercial and academic settings.
"I wear a lot of hats," says Fitch, a graduate of the UM master of science program in immunology.
Fitch, who grew up in Fredericton, fell in love with immunology while pursuing her undergraduate degree in biochemistry at the University of New Brunswick.
She investigated graduate programs at the University of Toronto and the University of British Columbia, but these big campuses felt daunting, and she felt that the many sub-departments complicated her search process.
When she looked at UM, it was attractive for several reasons. It had the smaller-city feel that she was used to and was family-friendly. Most importantly, the department of immunology in what is now the Max Rady College of Medicine had an excellent reputation. "It checked all my boxes," she recalls.
After graduating with her master's in 2013, Fitch was hired in 2014 by Thermo Fisher Scientific to work in Toronto. The U.S.-based company is a global provider of scientific instruments, equipment, software and many other products for labs.
Fitch started as a supply centre specialist and quickly worked her way up. She became an application specialist, then moved into her current role as an account manager with the company's biosciences division, covering some of Canada's largest research institutes, including the Hospital for Sick Children and University Health Network.
She supports bioscience researchers as they undertake new techniques and projects, providing them with information about the best resources, supplies and equipment for their needs. She also manages product pricing and equipment demonstrations with the goal of enabling innovation and discovery.
Fitch says she loves interacting with many different people and enjoys playing a part in the world-class research that emerges from the research labs in her territory.
During her time as a master's student in the Rady Faculty of Health Sciences, she gained essential skills that helped her to achieve success in her current career.
"I learned a lot of the basics in the lab," she says. "Learning things hands-on really makes you understand the complications researchers face."
Developing fundamental research skills prepared Fitch to be more "relatable" to the customers with whom she interacts and more helpful when assisting with troubleshooting, she says.
Reflecting on her time at UM, she also credits serving on the immunology graduate student council with enhancing her self-confidence and interpersonal skills. "It really helped me break out of my shell and be more outgoing," she says.
Fitch has advice for Rady Faculty graduate students as they contemplate their next career step: Think outside the box and look at all possibilities.
"Don't be afraid to reach out to people and ask them about their jobs," she says. "You don't know where life is going to take you."