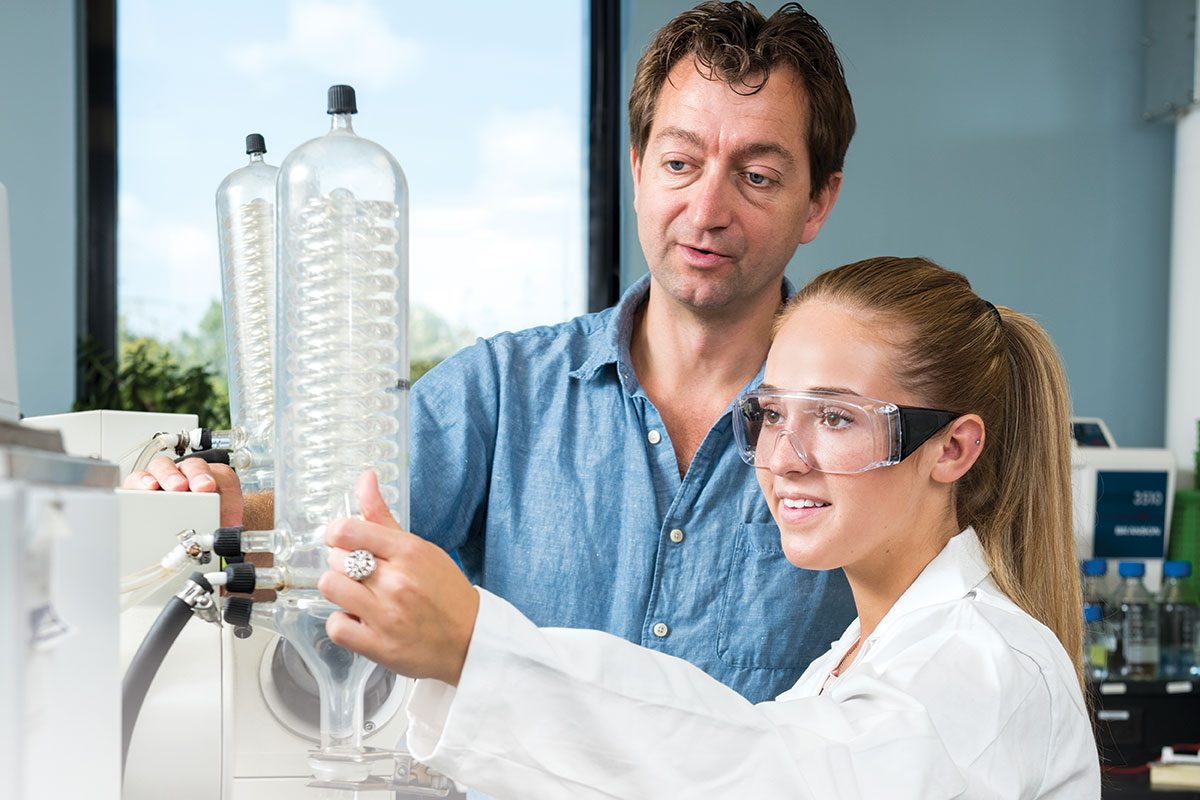 I'm carving my own path
October 15, 2018 —
Harley Bray likes to be prepared. The fourth year chemistry honours student has a saying: Don't make plans; make goals. "You have to be okay if your first plan doesn't work out. Life is all about how you handle your plan B. That's why I have 17 million," she jokes.
Bray's goal is to work in pediatrics, but she's taking the prerequisites for each of the disciplines that can get her working in the health care field. She's applying to medicine this fall, but keeping her options open for physiotherapy and respiratory therapy.
Bray previously received the Schulich Leader Scholarship, a four-year scholarship she credits with allowing her to focus on her studies.
"I can't even imagine what it would have been like to not have the scholarship. I don't have to work during the school year and I'm able to focus on my studies." The extra time also allowed her to get involved with volunteer opportunities like coordinating the Rural Manitoba Health Mentorship Program which provides opportunities for students aspiring to careers in health care to visit rural health care settings, which Bray hopes to ultimately do.
She's also taking advantage of other opportunities that can help her prepare for the future.
During the summer between her second and third years of her Science degree, she completed an NSERC summer research term where she worked in Prof. John Sorensen's organic chemistry lab. This gave her the chance to hone the skills she learned during her studies. "As a student, you're off for four months in the summer and when you come back, you forget a lot of what you learned. Working in the lab helps keep those skills and techniques fresh."
She also takes advantage of the U of M's academic supports. "During exams I lived at the Chemistry Help Centre; and I'm not an English major, so when I have a paper, I go to the writing tutors," she says. "You have the ideas but might not know how to express them. They help you piece it together."
While Bray knows the value of reaching out for help for her own studies, she also gives back as a tutor through the UM Volunteer Program. "Not only are you helping someone else, but if you can teach something, you know that subject," she says. "I love figuring out ways to teach those things that I struggled with and seeing those light bulb moments."
Visit umconnect.ca to learn more about our students' experiences and explore our campus.