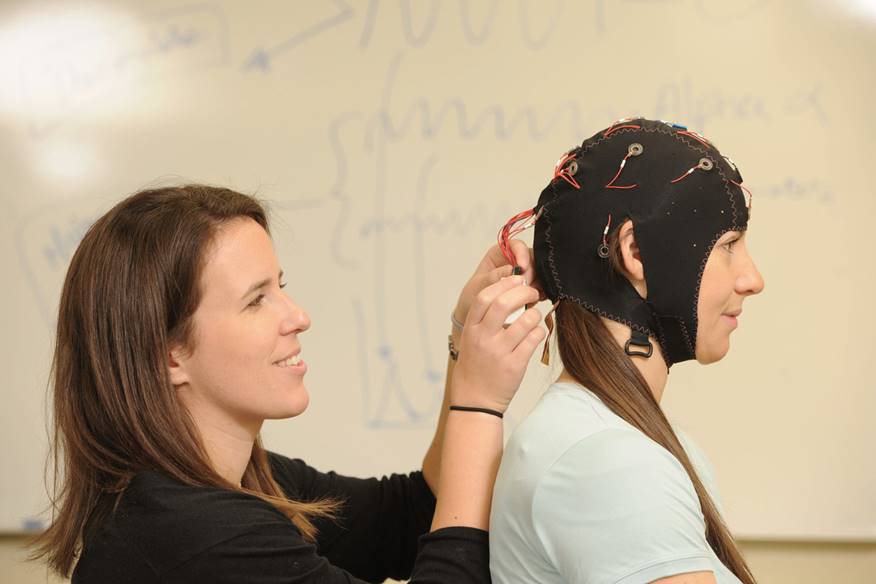 Human system performance research on display at seminar series
December 5, 2017 —
Everyday we interact with technology so frequently that we often form what resembles an interpersonal relationship with our devices and aids.
To optimize human-system performance, we need to understand how the relationship to technology develops and technology designers need to consider the human's cognitive capabilities and limitations.
Please join us Friday, Dec. 8 for From Friendly Fire to Stroke Rehabilitation: Improving Human System Performance. It's the latest instalment of the Health, Leisure, and Human Performance Research Institute's research seminar series.
This talk, presented by Dr Heather Neyedli of Dalhousie University, will cover human-technology interaction research in a broad range of contexts including the golf course, the battlefield, and in neuro-rehabilitation.
Heather Neyedli is an assistant professor in the Division of Kinesiology at Dalhousie University. She heads the Cognitive and Motor Performance Lab which focuses on how to improve human performance by further understanding cognition, neuroscience and their relationship to human-system interactions. Previously she was a Marie Curie Post-Doctoral Fellow in Clinical Neurosciences at the University of Oxford. She completed a Ph.D in the Faculty of Kinesiology and Physical Education at the University of Toronto and an Masters of Applied Science in the Mechanical and Industrial Engineering Department also at the University of Toronto. During her time at the University of Toronto she investigated attention and decision making in both applied and theoretical contexts.
WHAT: HLHPRI research seminar series From Friendly Fire to Stroke Rehabilitation: Improving Human System Performance.
WHERE: 220 ALC Fort Garry Campus (located in Appied Research Centre beside Starting Block Café)
WHEN: Friday, Dec. 8, 9:30 a.m.
COST: Free