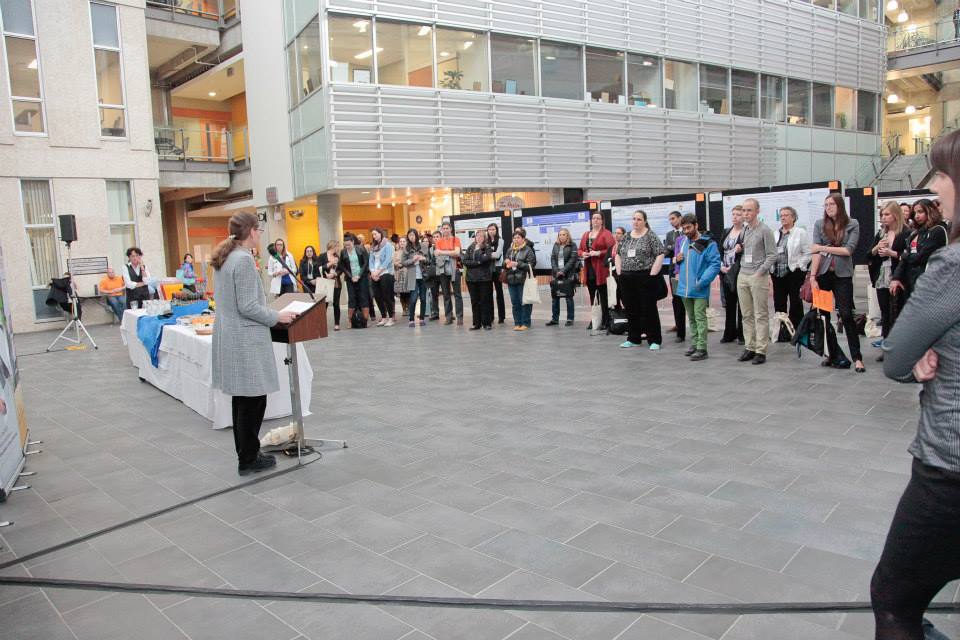 HLHPRI holds third annual Research Day
May 12, 2015 —
The annual Health, Leisure and Human Performance Research Institute (HLHPRI) research day will take place May 13.
This event is intended for practitioners, professionals, researchers, policy makers, and students in the areas of physical activity, kinesiology, sport, coaching, health promotion, health care, recreation, leisure, tourism, and community development.
"Manitoba practitioners and professionals will benefit by having an opportunity for direct interaction with researchers who are conducting cutting-edge Manitoba based research thereby directly impacting practice," said Nicole Dunn, associate director (administration), Health, Leisure & Human Performance Research Institute. "We have collaborated with the Manitoba Fitness Council to offer their members continuing education credits as well as professional development credits for members of the Canadian Society of Exercise Professionals and National Coaching Certification Program."
Students will have an opportunity to participate in a student research poster presentation competition where there are first place and runner up prizes at each of the undergraduate, master's, and doctoral levels.
The keynote presenter is Elizabeth Ready, professor, Faculty of Kinesiology and Recreation Management and director, applied health sciences (AHS) PhD program. She will inform participants about partnerships to help promote physical activity and other healthy behaviours at the broader community level.
"The many benefits of physical activity are well documented, yet the majority of Canadians are still not active enough to achieve health benefits," said Ready. "Older adults have much to gain from regular physical activity tailored to their capabilities, including chronic disease prevention and management, maintenance of function, independence and quality of life, and psychological and social well-being."
Lectures are taking place all day. To learn more view the Research Day agenda.
Research at the University of Manitoba is partially supported by funding from the Government of Canada Research Support Fund.