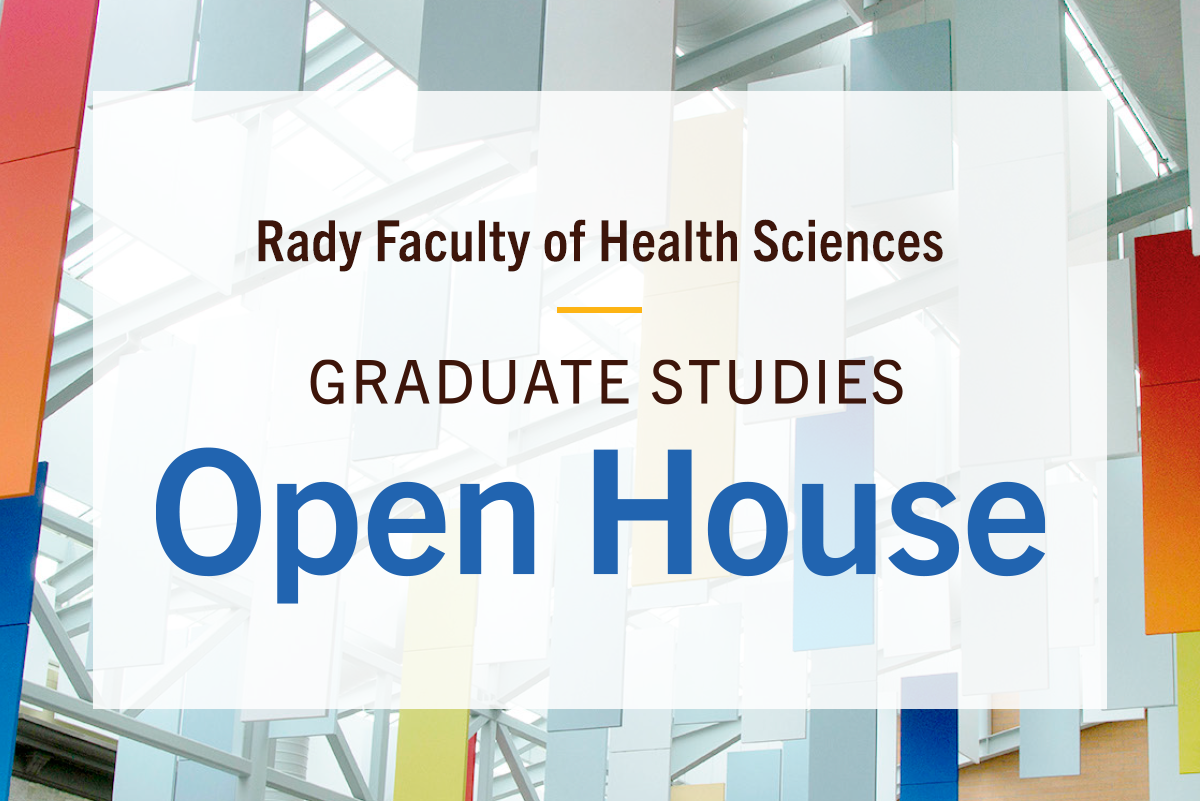 Explore health-related graduate programs at virtual Open House
February 3, 2021 —
The Graduate Studies Open House for health sciences programs at UM is being offered via Zoom this year, promising an introduction to a wealth of master's and PhD degree opportunities.
The Rady Faculty of Health Sciences and the Faculty of Graduate Studies will co-host the online gathering during Reading Week, on Feb. 19 from 8:30 a.m. to 12:30 p.m.
The full-morning event welcomes any student who would like to learn about graduate studies and careers in the health sciences. The organizers say some students are surprised to discover how their undergraduate background can lead to a health-related master's program.
"This is a great opportunity for students from a variety of faculties to explore graduate studies options in the health sciences," says Dr. Hope Anderson, vice-dean, graduate studies of the Rady Faculty. "Beyond the master's and PhD programs, students will learn what they can do with those degrees, and how they can lead to exciting careers.
"You don't need to be a UM student to take part in the Open House. In recent years, students from Brandon University and the University of Winnipeg have joined us. Hopefully, the event will be even more accessible in its virtual format."
The Open House will feature 10-minute presentations from 15 graduate programs in the Rady Faculty of Health Sciences, including programs offered by the Dr. Gerald Niznick College of Dentistry, College of Nursing, College of Pharmacy and College of Rehabilitation Sciences.
Presentations from the Max Rady College of Medicine will include overviews of the physician assistant program, advanced degrees in medicine, and degrees in departments ranging from biochemistry and medical genetics to physiology and pathophysiology.
There will be opportunities to ask questions. The event will also feature a panel discussion by members of the Health Sciences Graduate Students' Association.
Students interested in virtually attending the Open House should register here.