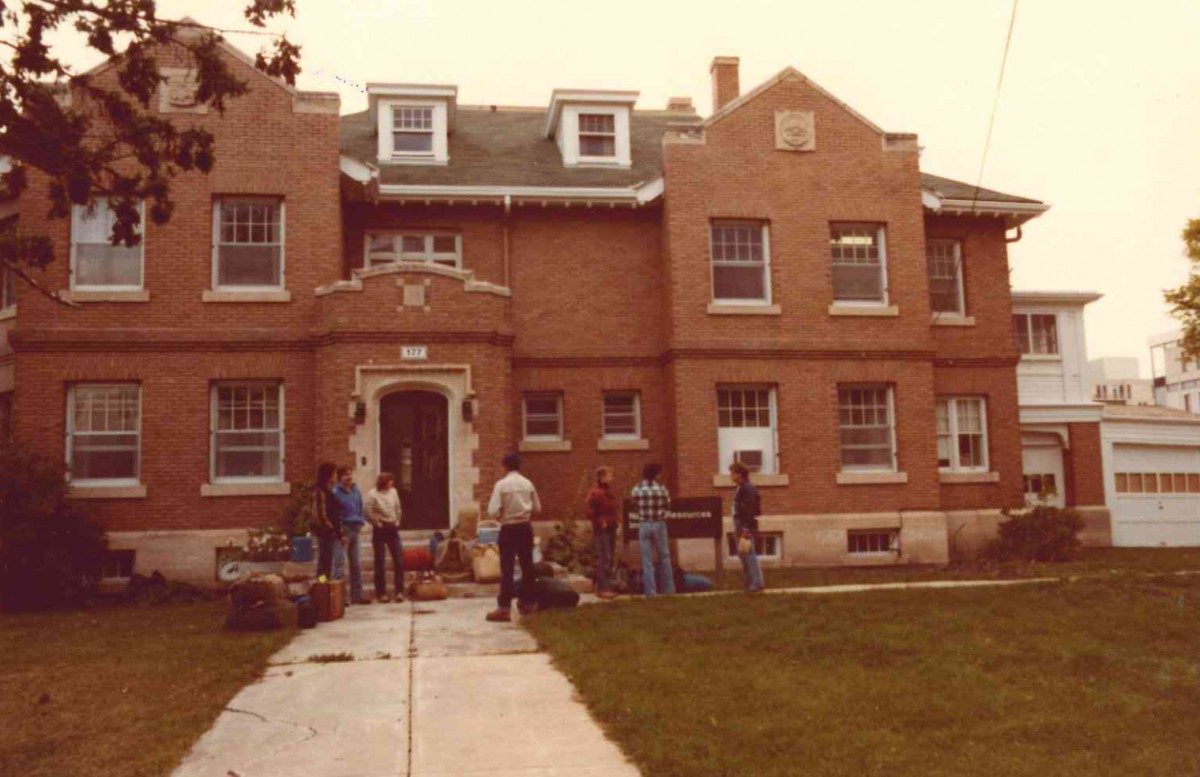 Half a Century Milestone for the Natural Resources Institute
Celebrating 50 years of innovation, impact and transformation
September 25, 2018 —
The Natural Resources Institute (NRI) at the University of Manitoba is marking a significant milestone this year, celebrating its 50th Anniversary.
In 1968, the Natural Resources Institute opened its doors and offered a Masters Degree program in Natural Resources Management as a response to problems arising from traditional approaches to natural resources development. At the time, adverse consequences on the environment and the loss of renewable and non-renewable resources had arisen as major public policy concerns.
Today, the NRI proudly offers two interdisciplinary graduate degree programs – a Masters in Natural Resources Management (MNRM) and a Ph.D. in Natural Resources and Environmental Management (NREM).
This September and throughout October, the NRI is celebrating 50 years of success in advanced interdisciplinary education, research, and community service on resource and environmental management. The impacts of the departments work have been felt throughout the province and around the globe.
"The NRI has a well-deserved reputation for distinction in the fields of education and research. Our work has seen students and instructors directly working on resource issues with communities in Manitoba and in countries such as India, Brazil, Grenada, Mexico and Kenya. We look forward to connecting and celebrating with our outstanding alumni and others that have contributed so much to our success over the last 50 years", says Dr. John Sinclair, Acting Director of the Institute.
The NRI's 50th Anniversary gala dinner will take place on Saturday October 27th, 2018, with cocktails at 5:30 pm and a sit-down dinner at 6:30 pm at the Canadian Museum for Human Rights, the first national museum to be built in nearly half a century, and the first outside the National Capital Region.
This event will offer a unique opportunity for everyone to meet the NRI's alumni, faculty and staff, and celebrate the accomplishments of the Institute with dinner and live entertainment at a historically significant site. We encourage our alumni to contact friends and former classmates to come as a group.
Tickets to the dinner are a reasonable $50 for the general public and $25 for students. Seating is limited and tickets can be purchased through the NRI's website: UMANITOBA.CA/INSTITUTES/NRI50
To mark this inspiring occasion, a 50th Anniversary Legacy Awards Fund has been established to provide an opportunity for NRI alumni and friends to support student scholarships. If you wish to support the Legacy Awards Fund, you can make a pledge online or download the pledge form.