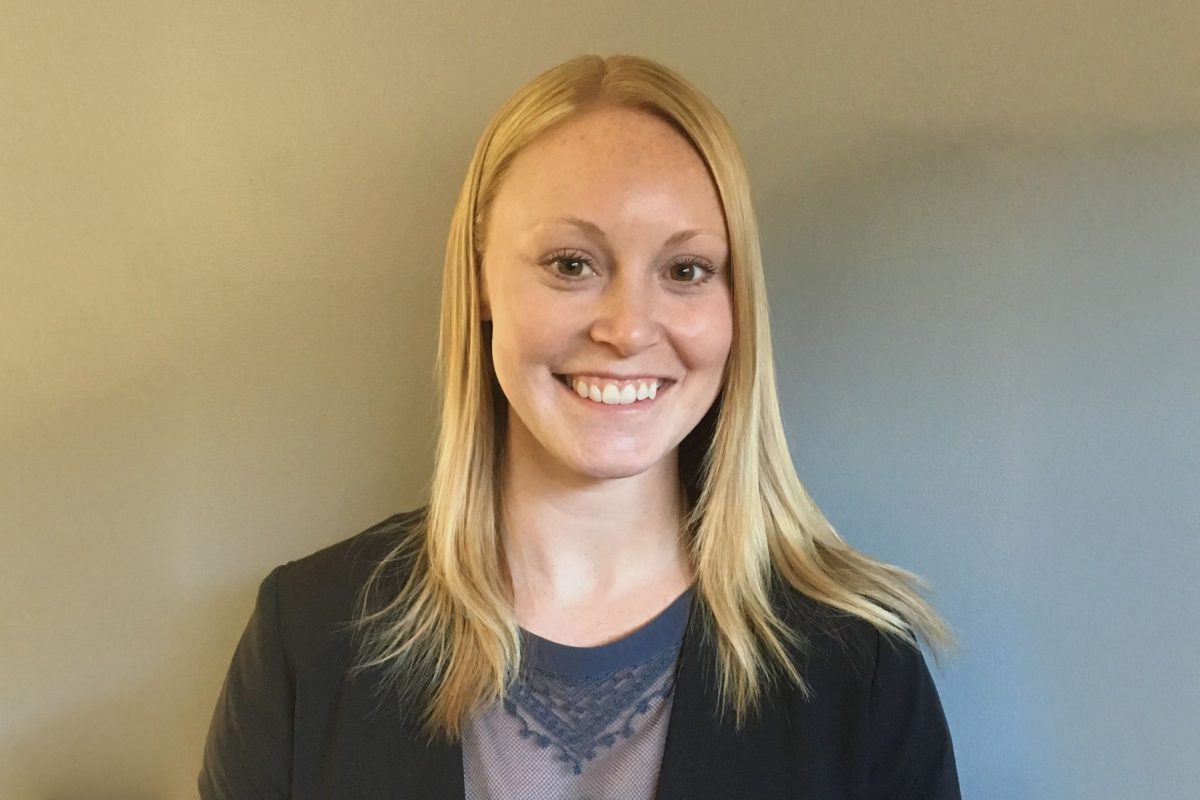 Growing health-care partnerships with rural and northern communities
Leah Crockett recognized with Banting Postdoctoral Fellowship
August 29, 2023 —
Leah Crockett has been named a Banting Scholar, joining the department of pediatrics and child health at the UM Max Rady College of Medicine.
Banting Fellowships, Canada's most prestigious postdoctoral awards, recognize top postdoctoral researchers, both nationally and internationally. Crockett, currently a PhD candidate, will focus on implementing evidence-based strategies to improve pediatric readiness in Manitoba's rural emergency departments. As a Banting Fellow, Crockett receives $140,000 over two years to build on previous findings by UM researchers on the baseline pediatric readiness of general emergency departments, often located in rural areas of the province.
Crockett and her postdoctoral advisor, Dr. Terry Klassen, plan to build on established partnerships between key stakeholders across more than a dozen rural and northern communities. By designing and implementing strategies to tackle gaps found in the initial assessment using a trial design, and through ongoing documentation of partner experiences and outcomes, their team hopes to enhance facility readiness and strengthen connections across the province.
"I congratulate Leah Crockett on this prestigious recognition," said UM Vice-President (Research & International) Dr. Mario Pinto. "We have seen many important breakthroughs by UM researchers at Children's Hospital over the years, but these are not always translated into practice as quickly as we would like. By partnering with community stakeholders and policymakers, this team will help to inform future research that responds to those in need across our province."
Using a system of baseline pediatric readiness scores, the Manitoba Emergency Care Research for Kids team, located at the Children's Hospital Research Institute of Manitoba, will be able to measure quantitative improvements over time. Their strategy will also require a more in-depth, qualitative look.
"It's not just important to improve readiness scores," said Crockett. "We also need to understand equity in outcomes. What are the experiences of those working in rural facilities, what are the barriers experienced, and how and why do outcomes vary across sites based on various social and systemic factors? By taking a step back and studying our own methods, including the effectiveness of the strategies that are implemented, we can also advance the science of knowledge translation to inform the most effective way forward."
Crockett, who is originally from The Pas, Man., is no stranger to health-care challenges in rural communities and has been working to narrow gaps between research and practice for more than a decade. In 2013, she worked on the Mwanzo Mwema project, a partnership between the Universities of Manitoba and Nairobi focused on delivering critical maternal, neonatal and child health services in rural Kenya.
Prior to her doctoral training at UM, Crockett also worked as a knowledge broker for the national network Translating Emergency Knowledge for Kids (TREKK), developing evidence-based resources, tools and training opportunities for health-care professionals. These experiences, coupled with her PhD training in knowledge translation and implementation science in child health, have primed her for this next opportunity.
"As someone who grew up in northern Manitoba, and also a new mom, the focus on pediatric rural health care is near and dear to my heart," Crockett said. "Success for a project like this is highly dependent on the relationships and partnerships we are working to build. By strengthening direct networks between children's hospital emergency rooms and those located in rural communities to share the latest advancements in pediatric research, we can achieve our shared vision: to ensure that every child receives the same high-quality care in an emergency."
Research at the University of Manitoba is partially supported by funding from the Government of Canada Research Support Fund.