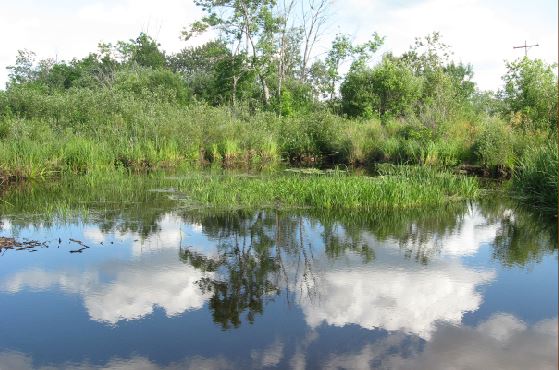 Graduate students are Rising Up
Indigenous students to host 3rd annual conference
March 2, 2018 —
On March 9 and 10, the University of Manitoba will host the third annual Rising Up conference organized by the Native Studies Graduate Students Association (NSGSA). The event will feature talks and presentations by an interdisciplinary group of close to 100 scholars from the University of Manitoba, across Canada, and around the world. This year's theme is Indigenous knowledge and research in Indigenous studies.
Keynote speakers
There are two featured keynote addresses. On Friday, Dr. Adam Gaudry. University of Alberta will present on the future of Indigenous intellectual community building. On Saturday, author and researcher Dr. Chantal Fiola, University of Winnipeg shares a discussion on Métis identity and spirituality from the past to the present.
Social
On Friday night, there will be a burger, fries, and bevy social starting at 7:00 pm at Canad Inns Fort Garry. Tickets are $20 in support of the Métis University Students Association and the NSGSA. All are welcome – you do not need to attend the conference to attend the social.
Film screening
The conference will close at 7:00 pm on Saturday with the screening of the film More Than a Word. Filmmakers John and Kenn Little will be on hand for a discussion after the screening. The NSGSA is presenting the film along with the Department of Women's and Gender Studies and the National Centre for Truth and Reconciliation as part of the monthly Decolonizing Lens film series.
More Than A Word analyzes the Washington football team and their use of the derogatory term R*dskins. Using interviews from both those in favour of changing the name and those against, the film presents a deeper analysis of the many issues surrounding the Washington team name while also examining the history of Native American cultural appropriation.
About Rising Up
Rising Up was conceived on the premise of bringing students and the grassroots community together to discuss Indigenous knowledge. To attract as large a group of participants as possible, it is a free event and open to everyone.
The conference takes place March 9 and 10 on the Fort Garry Campus. Full event information is available online on the Rising Up conference website including information on how to register. Registration closes Tuesday, March 6.
The Native Studies Graduate Students' Association supports Indigenous initiatives across campus and Winnipeg. All graduate students enrolled in Native Studies at the University of Manitoba are invited to join.