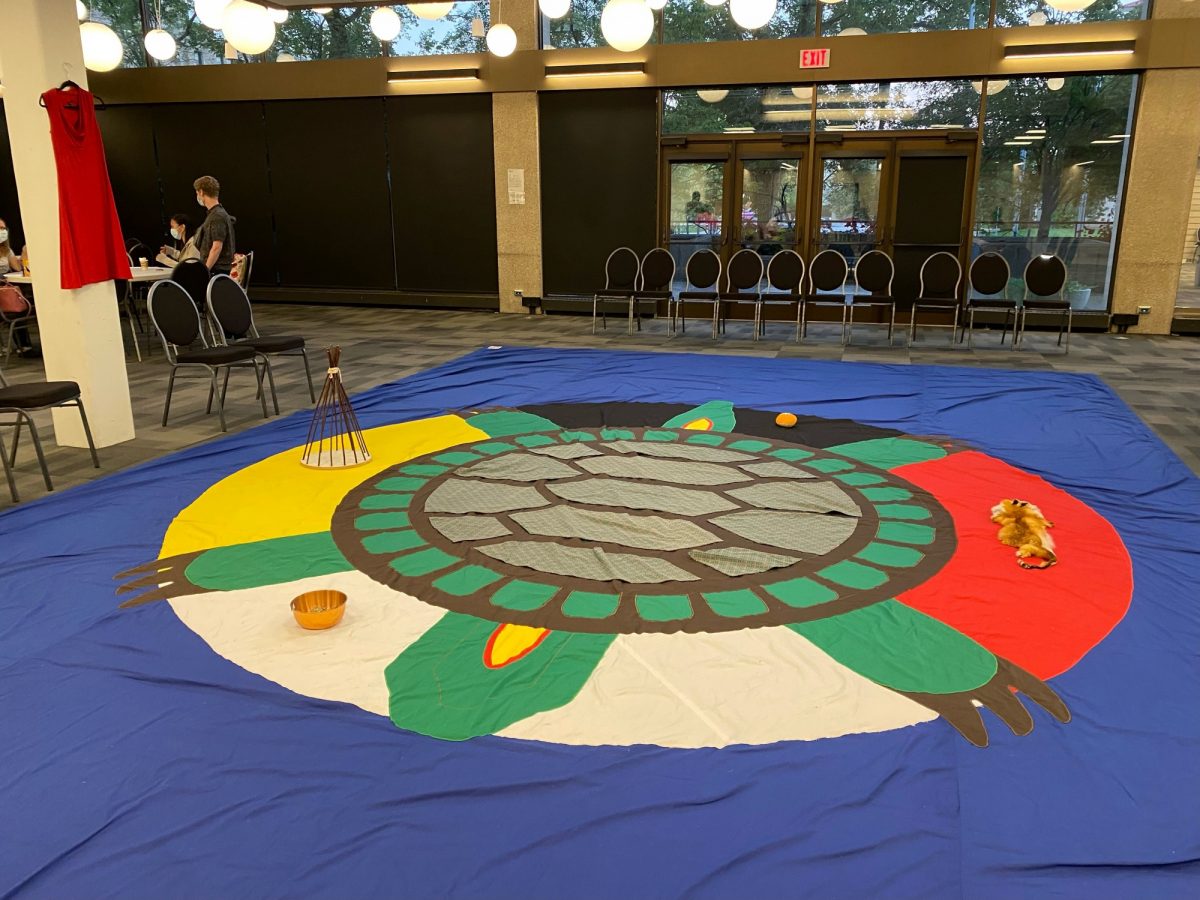 Graduate nursing students partake in Reconcili-action workshop
October 3, 2022 —
On Sept. 6 and 7, graduate nursing students participated in an interactive workshop to help them understand the effects of colonization on Indigenous Peoples in Canada.
The workshop, Reconcili-action Begins with Education: Turtle Island Project Experiential Exercise for Graduate Nursing Students took grad students through the history between Indigenous Peoples and settlers, beginning before European settlers came to Turtle Island to present-day reconciliation efforts.
Students, guided by Turtle Island Project leaders Clayton Sandy, Joseph Thomas Jeanie White Bird and Hani Ataan Al-ubeady, discussed the hardships colonization has had on Indigenous Peoples as well as the contributions to societies Indigenous leaders have made in music, politics, arts and sciences.
Two members of the Graduate Nursing Students' Association, Renée Boily, a nurse practitioner student and Karamveer Kaur, a master's of nursing student, reached out to Turtle Island Project to hold the workshop for graduate students in the College of Nursing, Rady Faculty of Health Sciences.
The two students were encouraged by Dr. Donna Martin, the associate dean of graduate programs at the College of Nursing.
"I'm Métis so for me, the workshop was very important to my culture and also to me personally," says Boily. As an undergraduate in nursing at St. Boniface University, Boily and her classmates would do a blanket exercise at the beginning of every year.
"At the University of Saint Boniface, we had so many different people coming from all over the world, so it was wonderful for everybody to have a good understanding of the impact of colonialism. The exercise was a really emotional event, we all learned so much," she says.
"There are a lot of undergraduate resources on Indigenous history, and not as much in graduate programs," adds Boily. "So, we are hoping to bring some more Indigenous education to nursing graduate students."
For Kaur, who grew up in India, the workshop was a hands-on way to learn more about Canadian history and understand the relationship between Indigenous Peoples in Canada and settlers.
"I've had limited exposure to Canadian history. This is one of the ways I can understand Canadian culture," she says. "There are a lot of different reasons to participate in this workshop. Some students will be deepening their understanding of Canadian history, some might be just beginning."
Kaur hopes that students will carry what they learn from this activity with them throughout their careers. She believes experiential learning will help students better understand the impact of colonialism.
"Part of being a nurse is having an empathetic relationship with your clients or patients. [The workshop] gives you a different perspective on the relationship between Indigenous and non-Indigenous Peoples in Canada that I think nurses will keep in mind when they are giving care to their clients," she says.
"We're hoping participating in this exercise will encourage students to reach out and seek more knowledge about how colonization affects health care and how they can provide culturally-safe care," Kaur says.