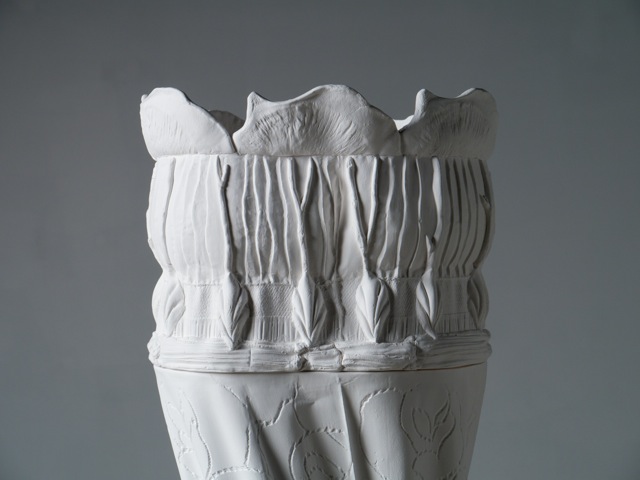 Grace Nickel: Arbor Vitae
January 15, 2015 —
Grace Nickel, assistant professor in ceramics, is launching a new show in Waterloo, Ont., on Jan. 18 called Arbor Vitae.
Arbor Vitae is a body of work resulting from an intensive two years of research including artist's residencies in Jingdezhen, China, exploring fabric formwork at the Centre for Architectural Structures and Technology, and experimenting with fabrication technologies at AssentWorks in Winnipeg.
What: Arbor Vitae
When: January 18 to March 15, 2015
Where: Canadian Clay and Glass Gallery, 25 Caroline St. N, Waterloo, Ontario

Opening reception Sunday, January 18, 2015, 2:00 p.m.