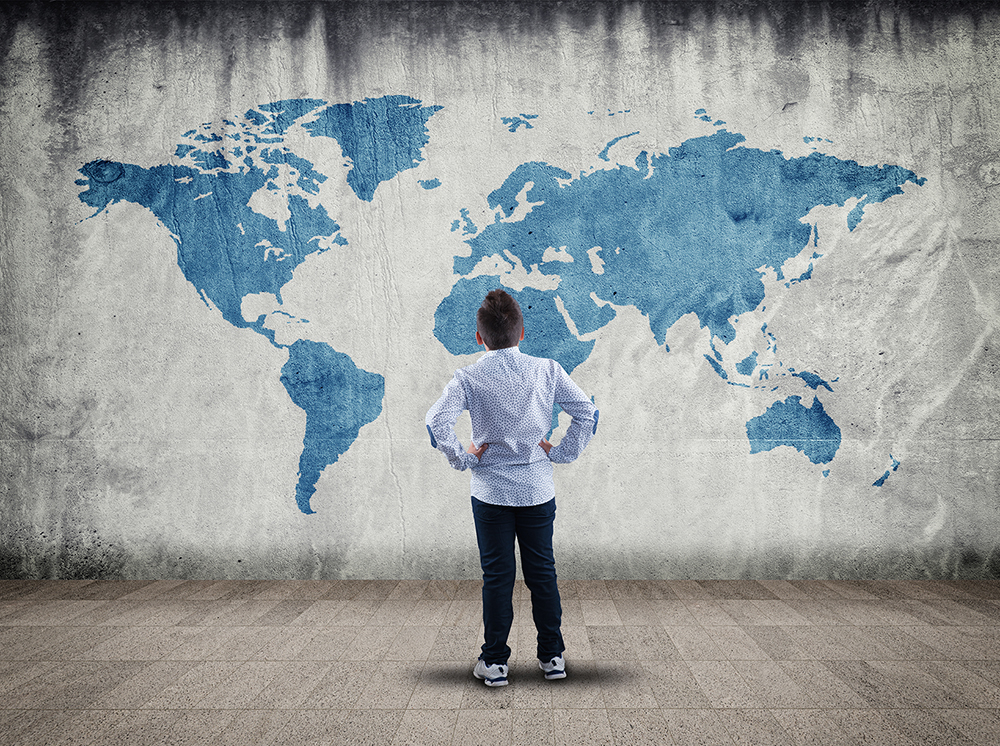 Going global with the U of M
Upcoming events highlight international travel opportunities for students
October 29, 2018 —
University of Manitoba students can travel around the world, thanks to opportunities to engage in community service-learning, research internships, exchange programs and more – all of which provide a multitude of benefits that extend far beyond academic.
"International experiences that engage students in their learning are transformative: students return with a renewed sense of direction, more confidence and pride in themselves for what they've accomplished," says Susie Taylor, director of the U of M's International Centre.
Those global experiences can also lead to local impacts. Student Ashley Daniels participated in the Amazon: Indigenous Technologies program in Ecuador in 2017 to learn from an Indigenous community outside of Canada and find new ways of supporting her own communities in Manitoba.
"[It] helped me become more of a leader and find different ways I can connect to other Indigenous people outside of Manitoba, like volunteering in Australia," says Daniels. "I am now also interested in working with reserve communities to find alternative ways of revitalizing the Ojibway language, so that our future generations speak the language, just as fluently as the Kichwa people in Ecuador."
Students are invited to learn more about global citizenship with a series of internationally focused opportunities and events on Nov. 1, organized by the International Centre and Community Service-Learning. All students are welcome!
International Opportunities in Campo
9 a.m. to 1 p.m. – Campo
Student Emma Ausen traveled to Costa Rica on exchange – an eye-opening experience that led to counting sea turtles emerging from the water to lay eggs and studying hummingbirds. "Traveling is always amazing, but living in a country lets you understand the place so much," she says. At this event, students can learn more about international travel opportunities and enter to win discounts on program fees.
Skills for Ethical and Sustainable Travel
2:30 p.m. to 3:45 p.m. – GSA Lounge, 217 UMSU University Centre
Community Service-Learning opportunities focus on ethical travel and social justice projects with community organizations. This skill-building event will help students hone their skills for ethical and sustainable travel – before, during and after their voyages.
Meet and Greet at Degrees
4 p.m. to 6 p.m. – Degrees
Attending The Power of One? Meet other students interested in global citizenship and warm up for the Visionary Conversations event over a Mexican-inspired meal to celebrate the Day of the Dead.
The Power of One: What's my responsibility as a global citizen?
6:30 p.m. to 8:30 p.m. – Agora (main floor, Active Living Centre)
Attend this panel discussion as part of the U of M's Visionary Conversations series.
To register for these events and opportunities, click here. You can also talk travel with students who have participated in an exchange or internship abroad at #uminternational Wednesdays on Oct. 31 at 10:30 a.m. in the International Centre lounge (541 UMSU University Centre).
Research at the University of Manitoba is partially supported by funding from the Government of Canada Research Support Fund.