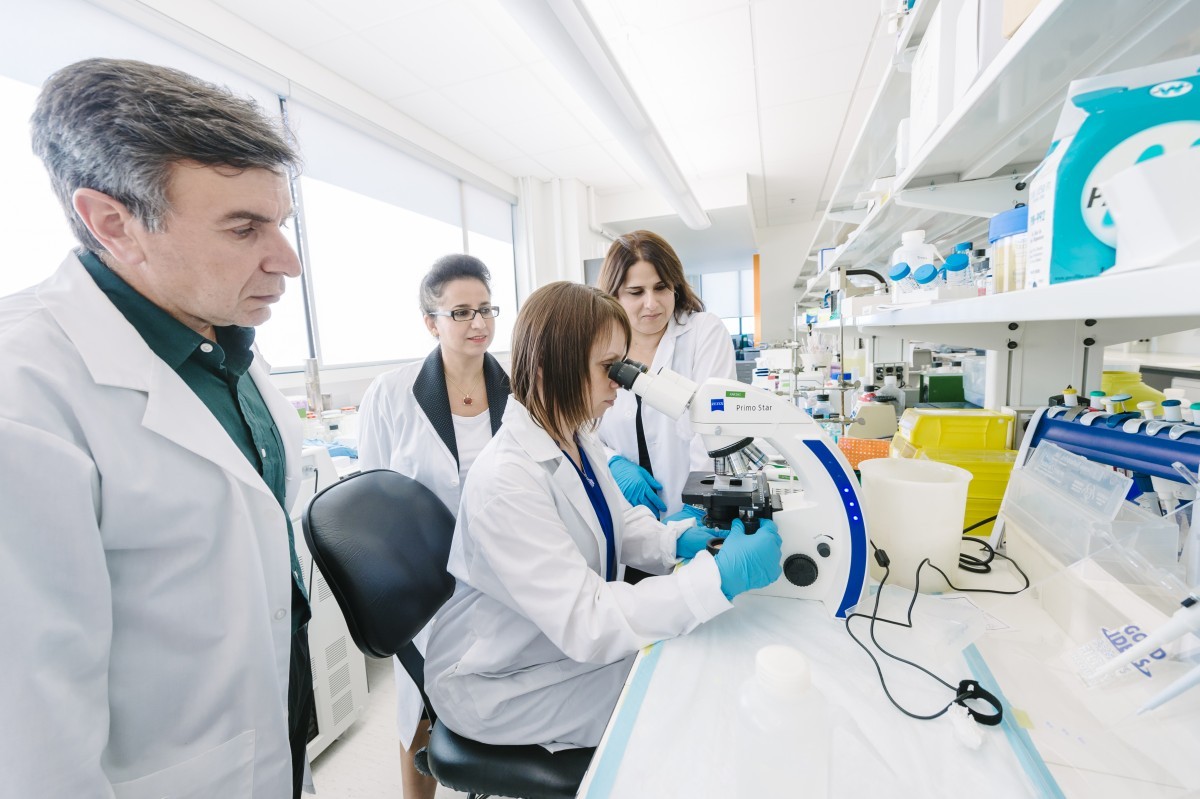 Gift positions University of Manitoba as one of top regenerative medicine programs in Canada
July 23, 2015 —
Regenerative medicine, an emerging field of medicine focused on repairing and replacing damaged cells and tissues, is currently one of the most progressive areas of medical research in the country. And thanks to a generous gift from Ivan and Magda Bihler, researchers at the University of Manitoba are now positioned to be leaders in this field.
In the early 1960s, Ivan and Magda left a life of adversity in Europe when Ivan was invited to join the Department of Pharmacology and Therapeutics at the University of Manitoba. Ivan's research earned him numerous research grants throughout his career, and upon his retirement in 1993, he was appointed Professor Emeritus by the University of Manitoba. Ivan passed away in 1999.
Influenced by gratitude for the opportunities they had been given, Ivan and Magda made a bequest to the University of Manitoba. Before Magda's death in January 2012, she made arrangements to donate their entire estate to the University, establishing a professorship in stem cell research at the College of Medicine.
"We are extremely grateful to the Bihlers for their visionary and generous gift to establish the Bihler Professorship," says Dr. Brian Postl, dean and vice-provost of the Faculty of Health Sciences. "Their support will help our stem cell research program become one of the top three regenerative medicine programs in Canada and advance medical treatments in a new and transformative way."
With Magda and Ivan's investment, researchers at the University of Manitoba will have a significant impact on the future well-being of people in Canada and around the world as they learn to harness the power of stem cells to treat disease.
Research at the University of Manitoba is partially supported by funding from the Government of Canada Research Support Fund.