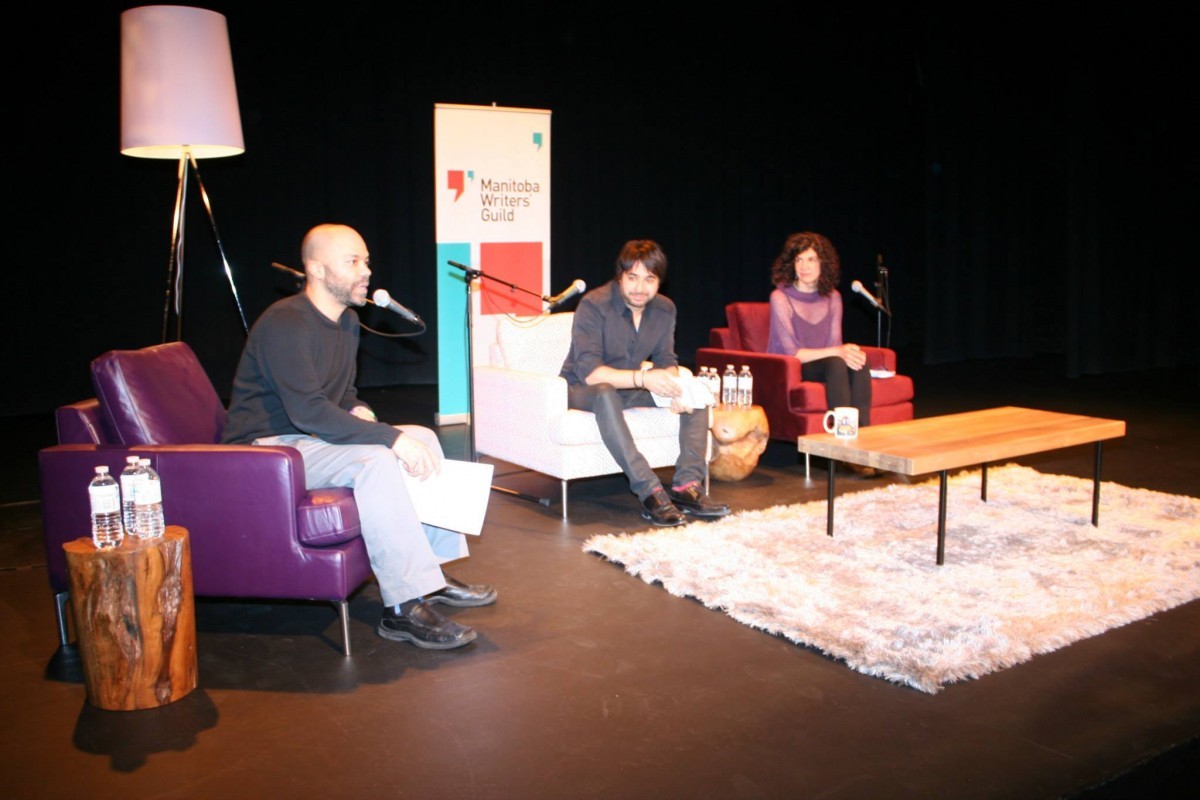 Ghomeshi siblings take the stage
January 22, 2014 —
Last weekend, associate professor of linguistics Jila Ghomeshi welcomed her brother Jian to Winnipeg for the Manitoba Writers' Guild Fundraiser. The two participated in a special installation of the Guild's ongoing series, "In Dialogue," which pairs up authors to talk about their work. The fundraising evening of dialogue with the sibling powerhouses sold out.
Jila Ghomeshi is the author of Grammar Matters: The Social Significance of How We Use Language; her brother Jian Ghomeshi, who also hosts CBC Radio's Q, is the author of 1982, a memoir.
UM Today spoke with Jila in advance of the event. Always happy to participate in fundraisers, she was flattered to be asked, she said. "And I support the Writer's Guild."
She paused, then laughed. "Although as it gets closer to the event, I'm thinking it's very odd to have a conversation with a sibling in front of an audience. That's an odd thing. And I don't know quite how to prepare for it."
She noted that their books are very different. Jian Ghomeshi's book is a memoir of growing up through the 1980s, with a structure based on musical moments from that time; Jila Ghomeshi's book, though aimed at a general audience,  is based on her academic work. In addition to her work on syntax, she also speaks at public events about the social aspects of language use and change. (See more on Ghomeshi's work in this Faculty Profile.)
She looked forward to the opportunity to take the stage with her brother, who is her only sibling.
Something the two have in common, she said, is that both enjoy conversation.
"We both enjoy Q + A and interacting with other people; we both like conversation. So, I think that in addition to responding to the audience, we'll find our way."
No long, awkward pauses then?
"No, just a lot of laughter," said Ghomeshi. "My brother makes me laugh really hard." He gets people laughing more than comes across on the radio, she adds.
"So, I'll be laughing."