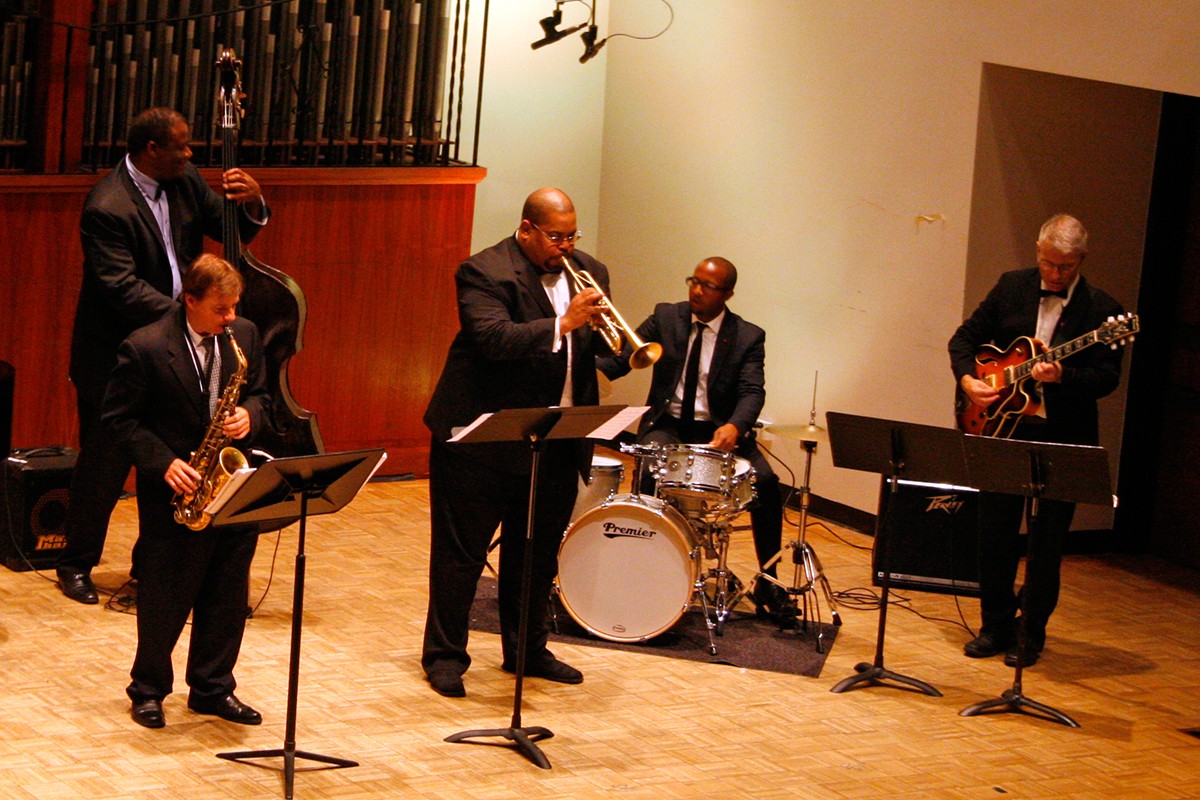 Get your culture on at Homecoming
September 29, 2015 —
While Homecoming is often associated with football games and tailgate parties (who doesn't love a tailgate party?) this annual celebration is also a terrific opportunity to tap into the music, theatre, art and culture vibe that makes our campus a vibrant, exciting place to be.
Arts and culture events include:
The annual Homecoming Concert which will showcase a mix of performances from the Desautels Faculty of Music, ranging from classics by Rachmaninoff to the virtuosity of Paganini, the ever-popular Piazzolla, and jazz and opera favourites.

Where: Eva Clare Hall
When: Thursday, October 1 at 7 pm
Admission is free but tickets are required and seating is limited
To reserve tickets visit umanitoba.ca/homecoming (select the "Desautels Faculty of Music Concert")
The University of Manitoba Black Hole Theatre's production of Aristophanes' Lysistrata. The production is in celebration of 100 years of student theatre at the university, and also serves as a fundraiser for the new Conklin Theatre in the Taché Arts Project.

Where: Black Hole Theatre
When: September 28 to October 2 at 8 pm nightly and October 3 at 8:30 pm
Tickets are $50 with a tax receipt may be issued for part of this amount. Purchase tickets here.
School of Art exhibition and book launch. Curated by Dr. Mary Ann Steggles, Professor and Associate Director of the School of Art, the exhibition is a journey through the evolution of ceramics since the 1960's.

Where: School of Art Gallery, ARTLab
When: October 2 at 5 pm
Tickets are not required
For more information and to register for any of these events, visit umanitoba.ca/homecoming.