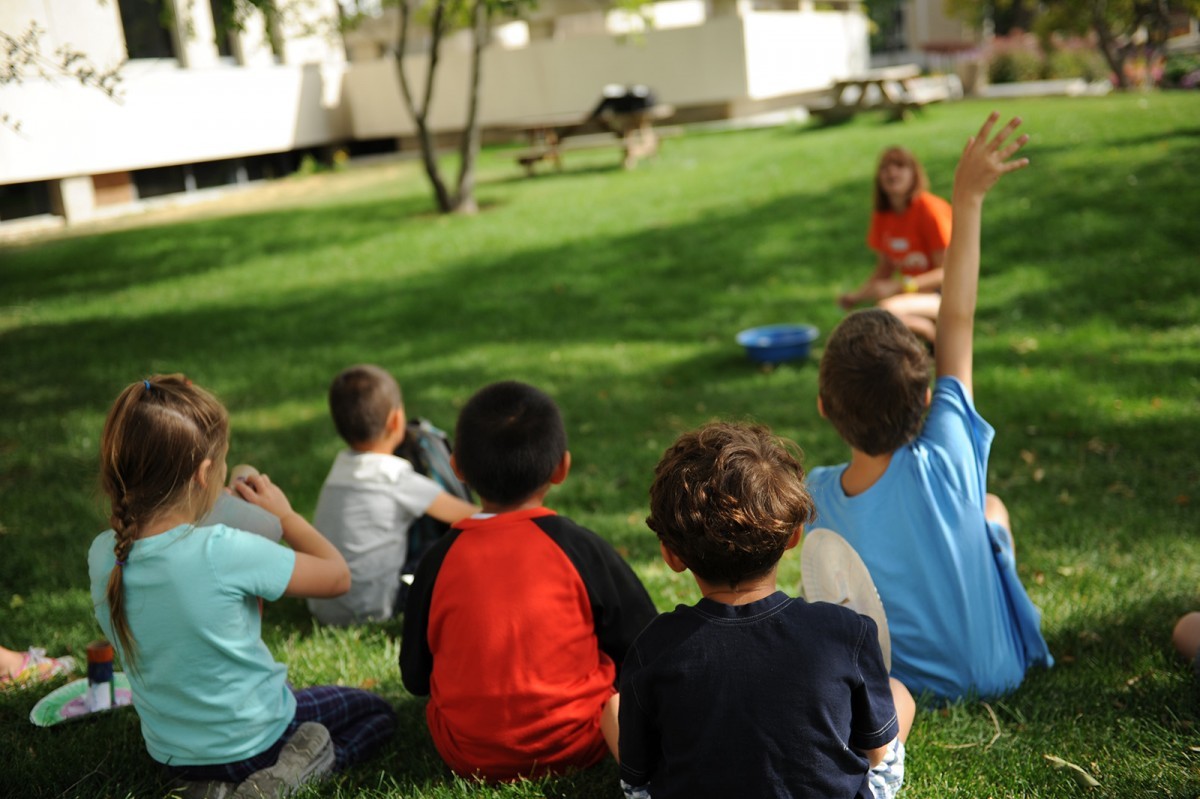 Generosity helps send kids to camp
July 8, 2015 —
Thanks to generous donations from the Winnipeg Foundation, the Winnipeg School Division, and the Ted Barkwell Memorial Fund – 170 kids with low-income backgrounds will be able to take part in Mini U this summer.
The donations highlight the community partnerships the University of Manitoba has built with organizations across the city.
Director of Programming for Mini U, Jay Gamey says the Winnipeg School Division has provided funding for these subsidies for over 10 years. The extra support is influential.
"This is the first year Winnipeg Foundation has provided funds for lunches," says Gamey. "With the support of these agencies, Mini U Programs are available to children and youth who wouldn't otherwise have the opportunity to attend."
With the funding, the low-income youth get to experience a full week – and in some instances two full weeks – of sports, leadership and special interests programming. Participants also receive a new program tee shirt, healthy lunches as part of the Lunch Bunch program and transportation to and from the university each day.
Teachers and principals within the Winnipeg School Division identified some of the children who would benefit from the opportunity and invited them to take part in it.
"There are certainly more children interested than the amount of funds that are available to support them," says Gamey. "We are very appreciative of the support we have and would one day love to be able to reach out to more children in need."
In total, $8,580 from the Camp and Summer Programming grant from the Winnipeg Foundation will provide healthy lunches for all 170 participants as part Mini U's Lunch Bunch program.
The Winnipeg School Division is subsidizing registration costs and transportation for 90 children to attend Mini U at the Fort Garry campus for two weeks. The division's generous support will also subsidize 22 children to participate in Mini U at the Bannatyne campus for one week.
Additionally, the Ted Barkwell Memorial Fund will subsidize 58 children from inner city Winnipeg to attend Mini U at the Fort Garry campus for one week. This funding is also in partnership with CanU.