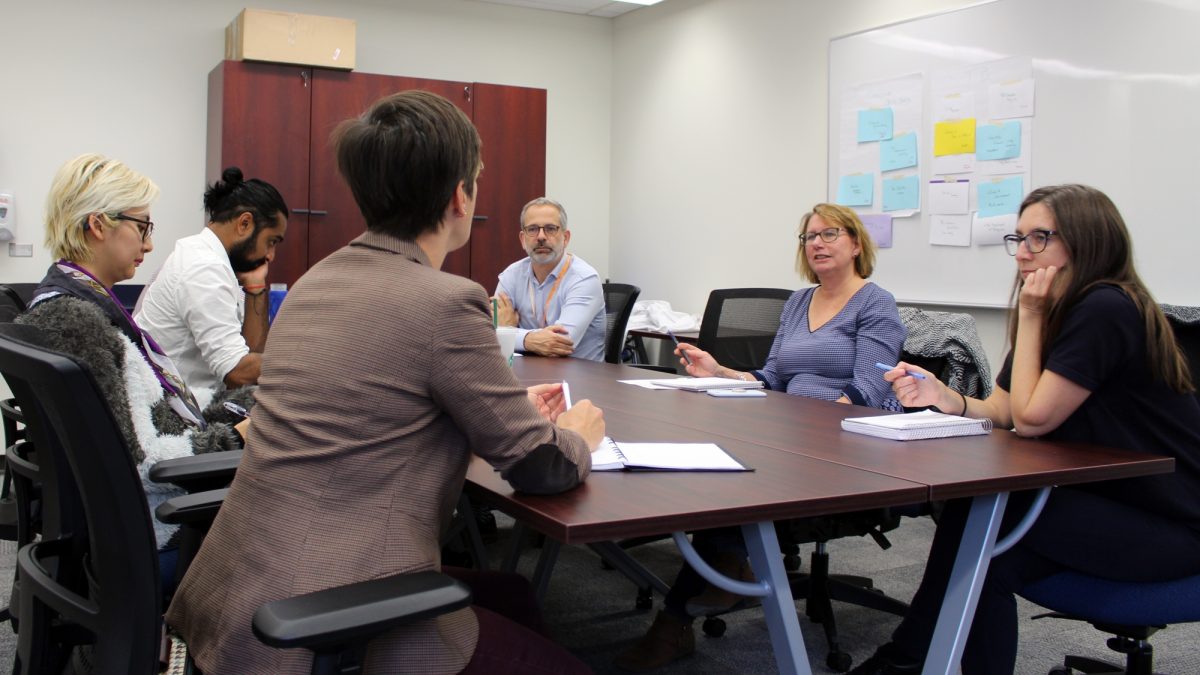 Eight more years of funding for infectious diseases centre
October 2, 2019 —
The Public Health Agency of Canada has renewed the National Collaborating Centre for Infectious Diseases' (NCCID) funding for eight years. This will allow the NCCID, hosted at the University of Manitoba, to continue equipping front-line public health workers with the most current evidence to use in their practice. This evidence also helps practitioners formulate policy to combat potentially devastating infectious diseases.
"The University Of Manitoba is a national and international leader in infectious diseases and public health research," says Dr. Digvir Jayas, Vice-President (Research and International) at the University of Manitoba. "The renewal of NCCID adds another pillar, bringing expertise in knowledge translation and a broad reach to public health at all levels across Canada."
Dr. Yoav Keynan, Scientific Director at NCCID, says that the renewed funding means the centre's mission remains relevant and fills a need in the public health sphere.
"We are helping mobilize those with valuable influence on infectious disease public health to create meaningful, sustainable and impactful networks and products for our audiences," says Keynan.
Hosted by the Rady Faculty of Health Sciences, NCCID forges connections between those who generate, and those who rely on, infectious disease public health knowledge. Margaret Haworth-Brockman, Senior Program Manager at NCCID, describes the role of the centre as "part creative communication and part research synthesis."
NCCID brings together content experts, community members, researchers and decision-makers at the regional, provincial and federal levels to ensure there is representation from all relevant populations.
The centre focuses on five primary areas — HIV and STBBIs, antimicrobial resistance, the health of refugees and other migrating populations, tuberculosis and emerging infectious diseases and outbreaks. It provides up-to-date tools and resources for its public health audiences, including webinars and podcasts, to ensure practitioners can make informed decisions.
"NCCID directs many activities that draw attention to vulnerable populations in Canada and areas where there are significant gaps in public health resources," says Keynan.
Over the last several years, NCCID contributed to many advances in its project streams. It was a significant player in Canada's national response to antimicrobial resistance and contributed to discussions on the elimination of tuberculosis in Canada. Recently, it has drawn focus to the public health needs of refugees and the preparedness of public health to understand the immediate needs of immigrants and asylum seekers.
NCCID plans to channel the new funding to three areas where it has identified emerging need and opportunities in public health:
Understanding data on population migration and displacement within Canada, due to climate change and economic opportunity, to determine public health's role and response
Furthering support for rural and remote populations, their public health needs and responses
Using big data and artificial intelligence to understand trends and build mathematical models that support public health strategy
Haworth-Brockman, crediting the connections NCCID has within the faculty, says much of the expertise needed to explore these areas already exist at the University of Manitoba. The centre looks forward to seeing where new connections and partnerships will form.