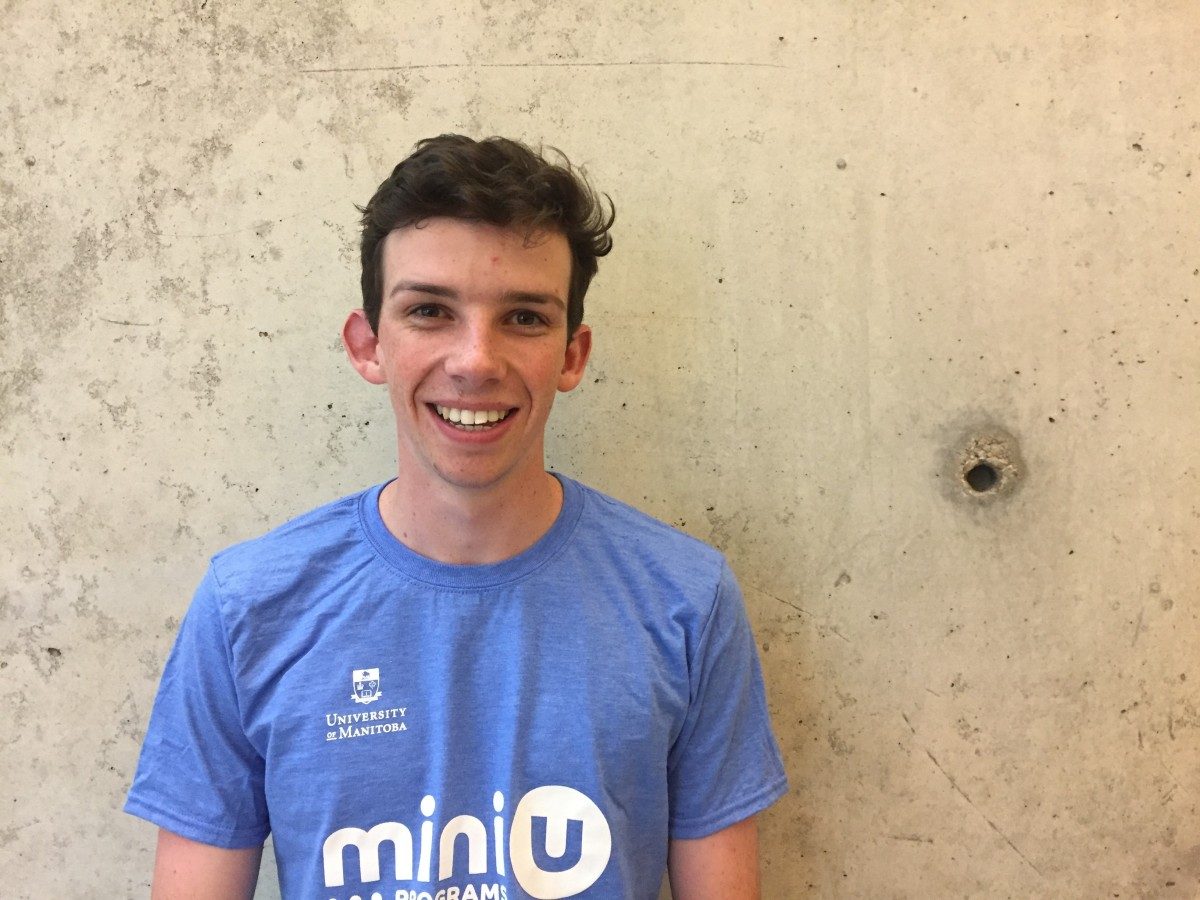 From Mini U to the World Youth Cup
Rob Law thrives off of Mini U's energy and excitement
June 16, 2017 —
Mini U Program Leaders have unique and exceptional backgrounds–university students, nationally recognized athletes, newly certified teachers, and leaders in the community. Proven by their volunteer and leadership experiences, they are passionate about inspiring young people to be active and develop as leaders.
Check back each week to get an inside look and get to know our staff on a more personal level.
Rob Law, Business Classroom Leader
UMToday: How long have you worked at Mini U?
Rob Law: This is my second summer.
UMT: What are you taking in University?
RL: I am in third year of Asper. Majoring in Finance and Accounting.
UMT: If you could explain what Mini U is, what would you say?
RL: I would describe it as an energetic space. It has such an entrepreneurship spirit. Always growing, always cool. Especially in the classroom you can see each child develop. You throw a problem at them, you watch them scramble through it for the first five minutes, they figure it out, and it is a piece of cake. It is a great place to learn and find your footing as a child. Children have the opportunity to find their passion, find what they're good at and what their weaknesses may be and how to combat them.
UMT: How does a Mini U classroom differ from a school environment?
RL: I really try to make sure the kids are always moving throughout the room. I believe the tactile learning is so important and in some schools you may not get that in each lesson so giving them the opportunity to experience that each day is huge. Physical activity is a huge component. I actually had a class in the Biz Kids classroom from last year during the first semester back in University. The energy was gone, it was an English communications course and my stock wheel I created was up on the board until November. I was definitely wishing I was back at Mini U changing the stocks and having fun with the kids.
UMT: How has Mini U helped you in life?
RL: I lawn bowl and I feel confident that I can own it here. This past year I went to the North America Challenge with Team Canada Lawn Bowling, and then I skipped for the World Youth Cup for Team Canada. I was given the opportunity to lead in the skip role and having one summer of Mini U under my belt was incredibly helpful during this new leadership role. You learn a lot about communication and team work. Having that team background from Mini U helped me know how I can lead and contribute to the team which was really important. At the North America Challenge I was a lead, which isn't the most important role but I had to put the pressure on the opposing team early so I worked hard at that and found ways to lead in that role. It is the same here at Mini U, we may not all be in the highest position but we all have our opportunities to lead in our position. No matter if you're a group leader, classroom leader, or anything in between we can all lead. Mini U has an all around positive atmosphere. A lot of time in the real world people check out when they come to work but here people are always engaged.