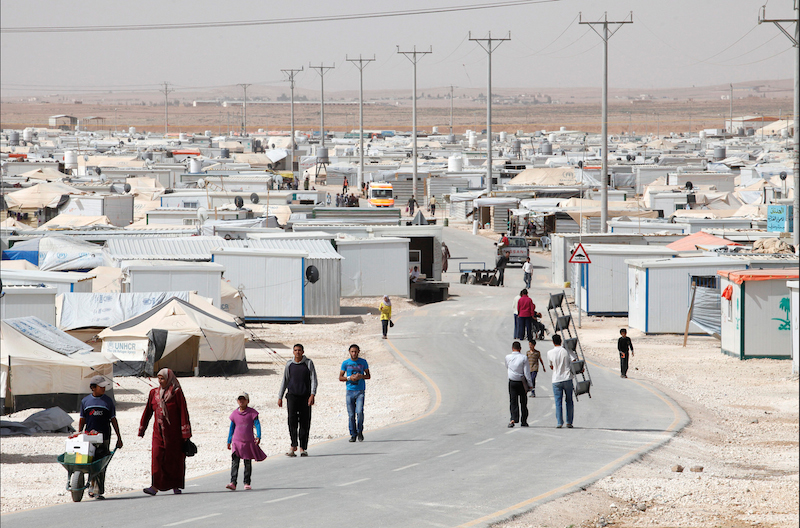 Free Press: Refugee program should not be privatized
October 9, 2015 —
The following is an op-ed Shauna Labman, an assistant professor in Law and co-founder of the Migration Law Research Cluster, wrote for the Winnipeg Free Press. It was originally published on Oct. 9, 2015, on page A11.
Across Canada, friends, colleagues, classmates, communities and faith groups are holding meetings and asking, "How do we sponsor a refugee?"
With the United Nations' projection of refugees in need of resettlement now more than one million, a 22 per cent increase since last year and 50 per cent increase from five years ago, any growth in resettlement capacity, through private sponsorship or government programs, is welcome.
In those meetings, Canadians are learning the differences between private sponsorship and government resettlement. To sponsor a refugee privately requires a Canadian to find thousands of dollars to support an individual or family, instead of the government offering this support. It also requires, however, finding the family a home, clothing and furniture and kitchen supplies; helping enroll children in school; helping to set up a bank account, take English classes, buy groceries. It is providing emotional help or finding professional assistance when there is more serious trauma. It is being a go-to friend for at least a year and maybe a lifetime.
It is this direct and personal role in resettlement that made private sponsorship so endearing to Canadians from the outset of the program in the late 1970s. And like the Indochinese crisis of that time, sponsorship is a powerful tool in this moment when Canadians want to do more.
To do more — this is the guiding principle of sponsorship. More. In refugee policy, sponsorship is in addition, or complementary, to government resettlement. Twenty-eight countries around the world have a refugee resettlement program. Canada, however, is the only country with a long-standing private sponsorship program (although other countries have recently introduced similar programs on a smaller scale). When government resettlement and private sponsorship numbers are combined, Canada is one of the top three resettlement countries in the world, but even these numbers come nowhere close to meeting the needs.
As resettlement needs have increased, Canada's numbers have not changed. Yet more and more of Canadian resettlement is done by private sponsors and less and less is done by the government. In 2001, the government resettled close to 9,000 refugees whereas by 2013 it brought in fewer than 6,000. Private sponsorships, meanwhile, almost doubled over the same decade from 3,570 to 6,396. In 2013, the government started a blended resettlement option where sponsors cover six months of financial support and the government provides the other six months. Sponsors still provide the full year of social and emotional support. This is a tempting option for sponsors as the government is covering half their costs. But the reality is sponsors are covering half the government costs as 1,000 spaces were taken out of the government program to create the cost-sharing model.
And while the government has announced measures to expedite Syrian resettlement, the focus is on sponsorship.
It is welcome and wonderful that Canadians want to sponsor refugees and that the Canadian government has allowed us this option for almost 40 years. But as the name of the program suggests, this is a privatization of Canada's humanitarian commitment. As an addition to the government program, this is an incredible opportunity. But it cannot turn into a replacement of the government program.
Yet this is exactly what is happening with the ongoing crisis in Syria. The Canadian government has turned to sponsors in response to both domestic questions on Canada's commitments and international calls for humanitarian assistance.
This is not a weight individual Canadians should bear. This is not to diminish the commitment to sponsorship but recognition it is an expensive, time-consuming and emotional endeavour. Canada's response should not be dependent on you and me to dig deep to find money, pots, pans and children's mittens so desperate refugees can find safety in Canada.
We can do this, of course, if we want to help, but it should not be the predominant way that refugees are resettled to Canada. It is time for Canadians to demand more from the government resettlement program.