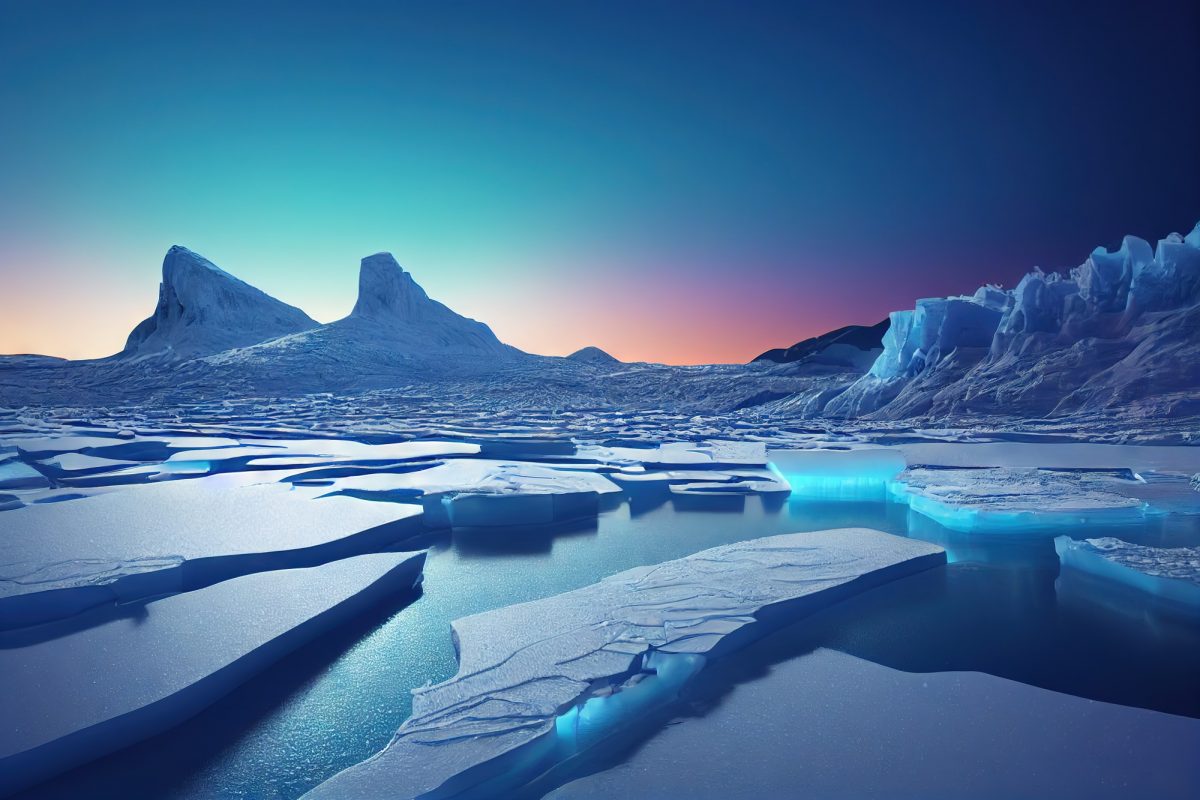 Former Iqaluit mayor to speak at 2023 J.W. Dafoe Political Studies Students' Conference
February 1, 2023 —
The 2023 J. W. Dafoe Political Studies Students' Conference (PSSC) runs February 1st and 2nd. This year's theme is The Arctic is Hot. The conference includes a student debate, panel discussions with various experts and the Paul Buteux Memorial Lecture featuring Ms. Madeleine Redfern.
The PSSC is the leading Manitoba-based forum on international affairs, defence and security which regularly leaves marks not only in Canadian strategic thinking but more broadly on the continent.
Free and open to the public, this annual conference features distinguished Canadian and international speakers exploring issues in international affairs and their implications for Canada. The conference aims to challenge conventional wisdom in the field and present policymakers with alternatives for the future.
Attendees can reserve their free tickets to PSSC events and find more information on the speakers, locations and parking on the PSSC conference webpage.
The Winnipeg Free Press reported on Ms. Redfern's talk to be held February 1 at 6:30 p.m. at the Canadian Museum for Human Rights:
An Arctic figurehead is entering Winnipeg with dreams of economic growth and a mission to spread awareness of Northern Canadian issues.
"There is an unprecedented opportunity to make smart and strategic investments that are transformative in our territory," said Madeleine Redfern, a former mayor of Iqaluit. She plans to hammer home the point at the Canadian Museum for Human Rights Wednesday. Redfern is the keynote speaker of a free University of Manitoba conference.
Ottawa has announced billions of dollars in investment for Canada's North in recent years. Lately, much of the money has been focused on the North American Aerospace Defense Command (Norad) and heightening security measures in Canada's Arctic, which is near Russia.
Last June, National Defence Minister Anita Anand announced Canada would spend $4.9 billion over six years on modernizing Norad. In April, Ottawa committed $845 million to housing in Nunavut, to be spent over seven years.
"There's a need for collaboration with Inuit stakeholders, not just military coming in saying, 'We're going to put this infrastructure on your land,'" said Nicholas Glesby, a University of Manitoba political studies graduate student. Glesby is one of four student organizers of the Political Studies Students' Conference. Last year's graduates chose the conference's topic — "The Arctic is Hot" — mere weeks before Russia's invasion of Ukraine.
The war has knocked life in Nunavut on its head, noted Redfern. She lives in Iqaluit and has watched the price of fuel and food leap. Not that she has much time to watch — she's the chief operating officer of CanArctic Inuit Networks, which aims to bring fibre optic cable up north. She's also president of Ajungi Arctic Consulting, among other things.
"If we're going to have a conversation about Canada's Arctic, we need to hear from her, what she thinks infrastructure in the Canadian Arctic should look like," said Andrea Charron, a political studies professor who co-organized the conference. She called Redfern a "telecommunications guru."
"We want the (government) investments to be… dual purpose," Redfern said. The last time Ottawa heavily invested in Nunavut was around the Cold War, she added. "We had many of our people living near these sites and going to the dumps to find and forage building materials and food," Redfern said. "I'm strongly committed to ensuring that that doesn't happen again."
Around 37,000 people live in Nunavut, according to Statistics Canada's latest census. In 2018, 32.4 per cent of children in Nunavut faced poverty, a Campaign 2000 report noted. Ottawa is committed to working with Indigenous and northern communities as it modernizes Norad, Anand said in her June speech.
Redfern would like to see Indigenous-led building, owning and managing of future infrastructure. "There's a boomerang of the money that goes to southern businesses," she said.
The major Rogers outage of 2022 — which halted business services and personal phone and internet use for millions across Canada — happens on a smaller scale in northern communities regularly, Redfern said. "Our telecommunications are unreliable and unstable," she said. "It is predictably unpredictable." During pandemic-era lockdowns, Redfern would have up to four back-up plans before each Zoom meeting.
Northerners are reliant on satellite and diesel. Many airplane runways are too short and unpaved, limiting the planes that can fly into Nunavut and the amount of food they can bring, Redfern said. Nunavut's residents are constantly limiting water use due to a shortage. Last year, the territory announced a state of emergency as experts re-evaluated water infrastructure.
"There is this opportunity, with the billions of dollars that are going to be invested in Canada's Arctic, to make tremendous and transformative investments," Redfern said. Spreading the word is part of the journey, she added.
Charron met Redfern at an Ontario conference last year and asked her to speak in Winnipeg. "We need to start paying more attention to 40 per cent of Canada's land mass," Charron said. After all, Winnipeg is Norad's Canadian headquarters, she added.
Redfern, the first Inuk to be given Supreme Court of Canada clerkship, will be on a panel discussing governance and homeland Thursday.
"It's an amazing opportunity to showcase the work and collaboration that could happen between… Nunavut with Manitoba," said Nastania Mullin, the Manitoba Inuit Association's CEO. He'll attend the conference and hopes to work with Redfern on her goals, he said.