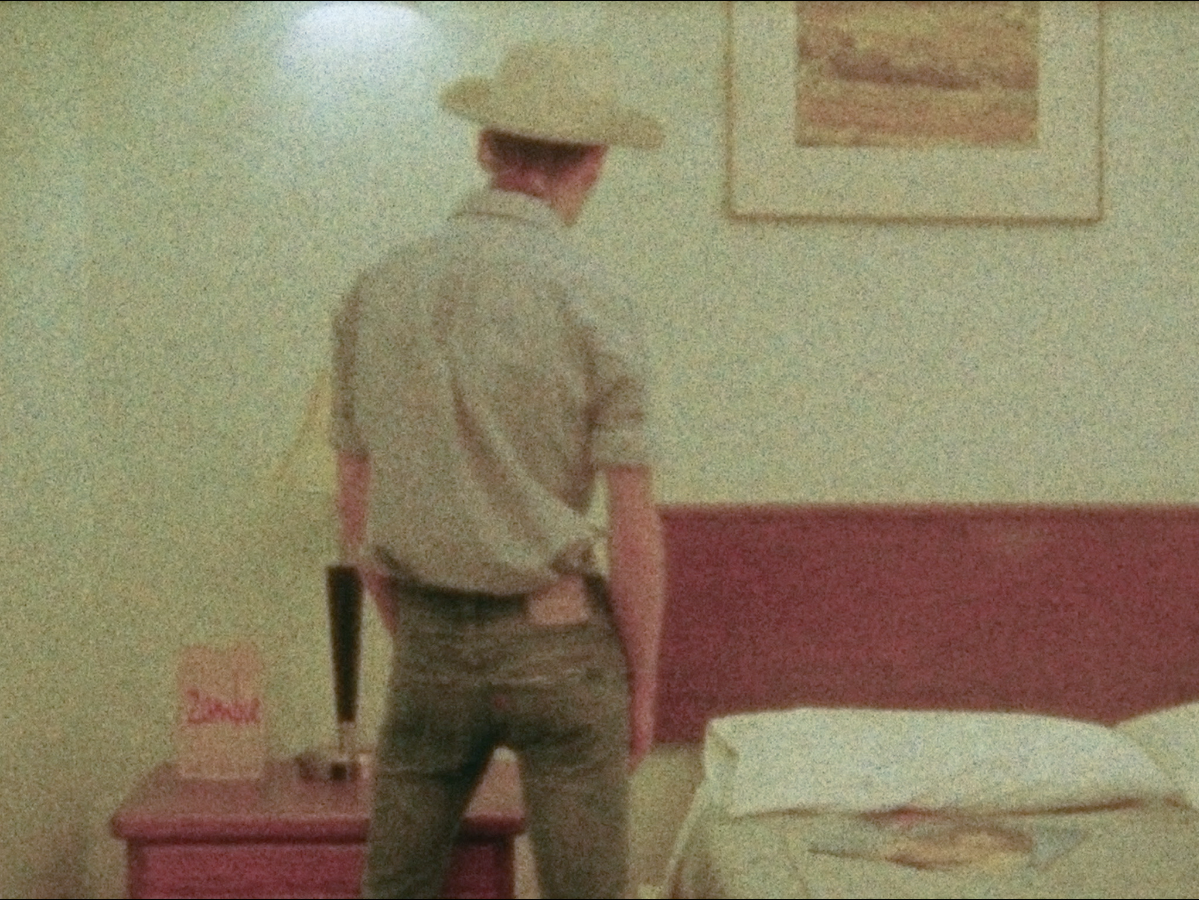 Forging his own 'underground' path
Winnipeg filmmaker takes it worldwide
February 2, 2018 —
How do you get exposure when you're a rookie international experimental filmmaker living in Winnipeg? You create your own festival with your peers and make it a five-time success.
Scott Fitzpatrick [BA/17] did just that. He's now an eight year practicing filmmaker who has participated in film festivals around the world and has curated the annual Winnipeg Underground Film Festival (WUFF) here at home. We spoke to Scott about his career and his time at the Faculty of Arts.
"I always wanted to be a filmmaker, but I didn't exactly know what that would look like as a career," says Fitzpatrick. "I was drawn to the arts, film, and filmmaking since I was a child. So, choosing Film Studies and Linguistics seemed like the natural path to help me explore that."
Experimental film is a mode of filmmaking that goes outside of cinematic conventions and explores the capacity to manipulate light, motion, space, and time. It is closely associated with modernism and trends in fine art. Fitzpatrick realized early on that to get his own work seen and distributed, even in Winnipeg, known for its rich and diverse arts scene, he had to find opportunities to gain exposure for this type of filmmaking and to present his work and that of his peers. In 2013, he began co-directing the artist-run WUFF. The festival has not only provided a second career as a curator, it has also helped to open doors for him and others, providing a venue to showcase their art and leading to international exposure. "In 2017, I received funding from the Canada Council for the Arts to support trips to perform at the Film in the Present Tense symposium in Berlin and Les Rencontres Internationales in Paris. It's helped me establish a broader network of professionals and introduced me to amazing artists doing amazing work."
Fitzpatrick fondly recalls studying under George Toles, Distinguished Professor, Department of English, Theatre, Film & Media. "Professor Toles encouraged me as a student to take more risks in my writing. He motivated me to go beyond what I already knew. It made an impression that sticks with me today." He translates the guidance he received to his advice for current students, "Don't let your time in university turn into time spent in a bubble. Beyond making films, I've had to learn to network and become my own promoter. Take advantage of opportunities while in school to help practice these types of skills and get in touch with local arts groups, like the Winnipeg Film Group or Video Pool, before you graduate to get a head start."
2018 looks to be another busy year for Fitzpatrick. He is already planning the 2018 WUFF. And, to help film lovers get through this winter, Film at Forth offers four classic films each Wednesday in February for a unique night out.
Watch Scott Fitzpatrick's 55 second film Immortal Cats #1 (2015) for a glimpse of experimental filmmaking.
————————————-
Film at Forth: WUFF presents Stir Crazy
A classic film festival to help you get through a Winnipeg winter.
Every Wednesday, February 7 – 28
Films begin at 7:00 pm
171 McDermot Avenue
2018 Winnipeg Underground Film Festival
An annual showcase for contemporary experimental film and video art.
June 1 – 3
Entry deadline is March 31, 2018.