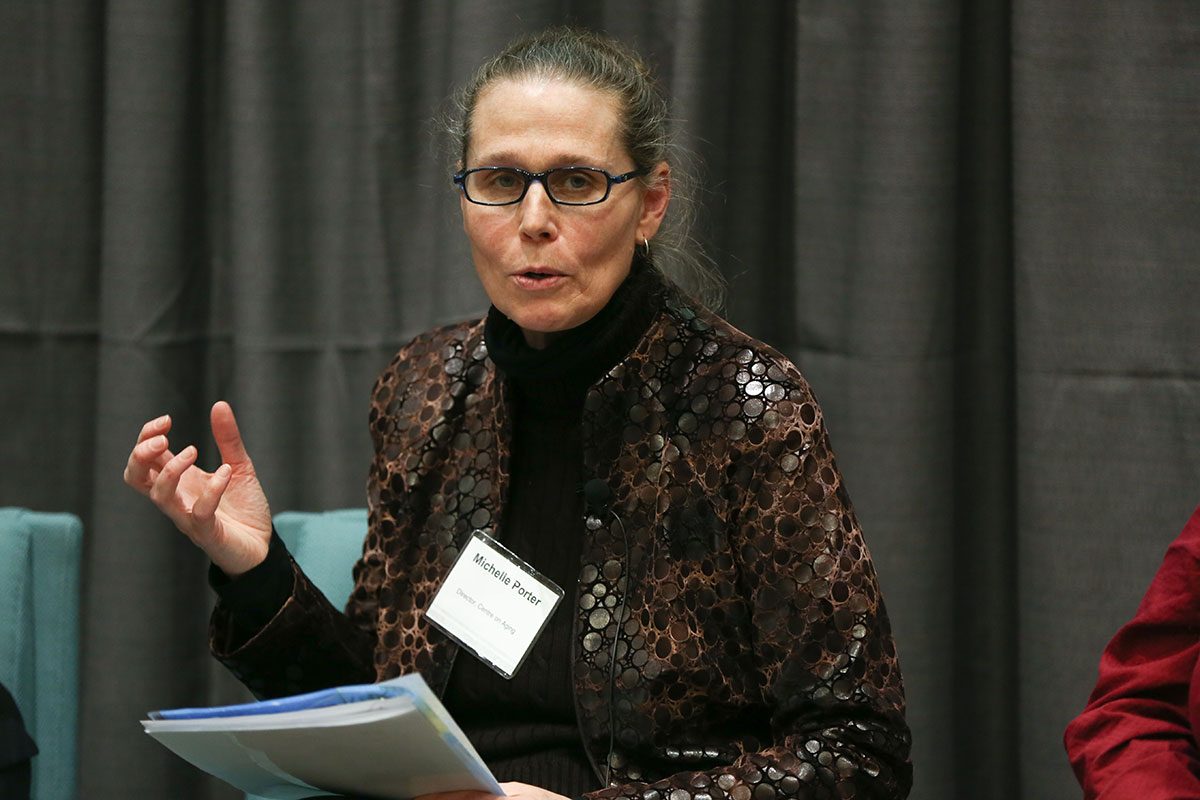 FKRM's Professor Porter discusses ageism at Visionary Conversations
December 9, 2016 —
Dr Michelle Porter, a FKRM professor and director of the university's Centre on Aging, was a panelist at Thursday, Dec. 8's  Visionary Conversations entitled What does an accessible Manitoba look like?
Michelle focused on issues of accessibility and attitudes towards older persons in Manitoba.
"Attitudes of ageism can be quite pervasive. These attitudes lead to an undervaluing of older persons, and instead of celebrating the longevity dividend, which has increased our life expectancy, we hear about older people as being a tsunami we have to fear and a burden we have to solve," said Michelle in her presentation last night.
You can watch a recording of last night's Visionary Conversations here. Michelle's presentation begins at approximately 17:47.