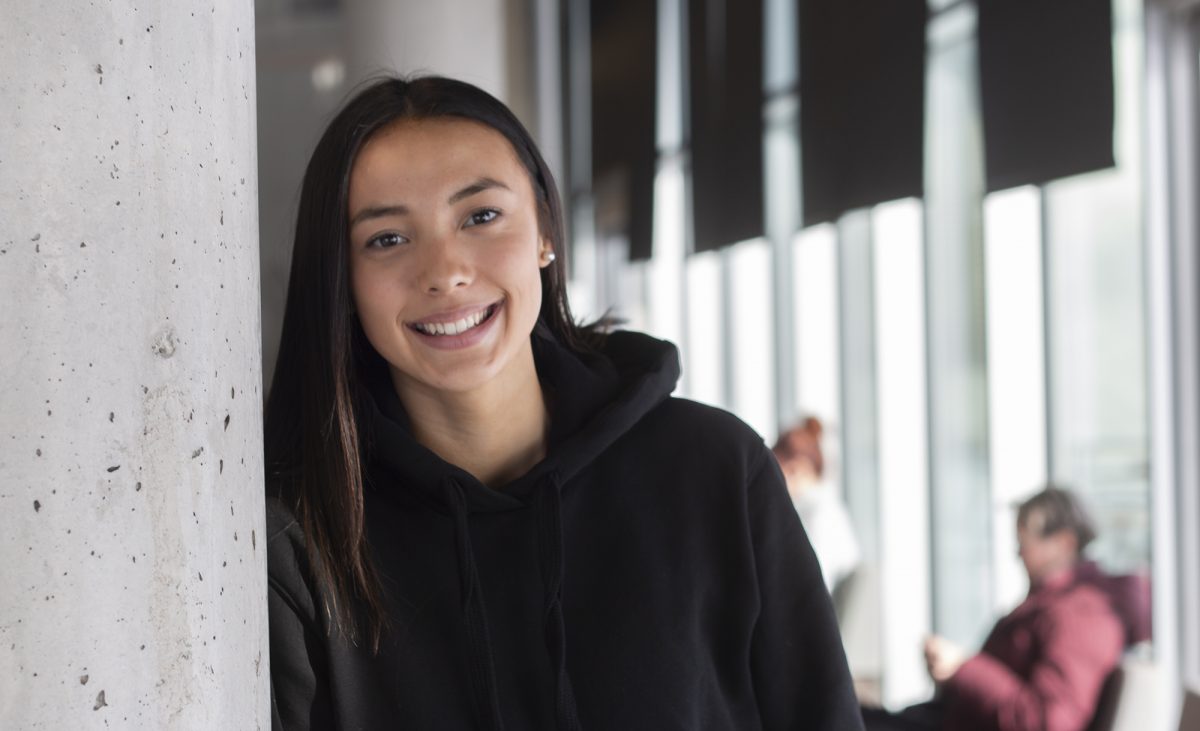 FKRM student has sights on Olympic gold
January 15, 2020 —
Halfway across the world in Russia, Skylar Park received the biggest news of her life. While in the midst of competing at a grand prix tournament in late December, the taekwondo standout found out she'd qualified to represent Canada at the 2020 Summer Olympics in Tokyo. She wasn't having any of it though.
"I still had a match I was preparing for. I wanted to win that competition."
Park, who ended up placing fourth in the Moscow tournament, did indeed take a moment after the event to repose and celebrate her Olympic ascension. She can't quite recall how she commemorated the achievement—and for good reason.
"Making the Olympics has never been my ultimate goal. It's always been winning a gold medal in taekwondo at the Olympics."
Park, 20, studies kinesiology in the Faculty of Kinesiology and Recreation Management at the University of Manitoba. She earned direct entry into the faculty from high school, and chose the field of study because of how closely it relates to the physical nature of her sport.
She takes her courses online. Her training schedule is robust (she's working out three-to-four times a day, six-to-seven days a week). And a majority of her competitions take place in Europe and Asia. The faculty is consistent in its support of her, she says, by accommodating her intense schedule by flexing deadlines and test dates.
"They've been super helpful," added Park.
And she's been keeping up her end of the bargain by being an accountable student.
"No matter where she is in the world, Skylar checks-in via email to fill me in on what's going on with her. She's quite engaged with the course work, too," said Kelsey Johansen, a former faculty instructor (now with Lakehead University) in an interview about Park last year.
Park isn't in a hurry to complete her degree given what's currently in front of her. In fact, she contemplated taking this semester off to focus entirely on the Olympics (taking place July 24 to Aug. 9). Her studies, however, help keep her grounded.
"I find school as another way to focus, so I can take the focus off of training so everything's not 100 per cent about training 24-7. When I get that chance to sit down and study, I can be like 'Dad, I'm studying. Don't talk to me about kicking,'" she said with a laugh.