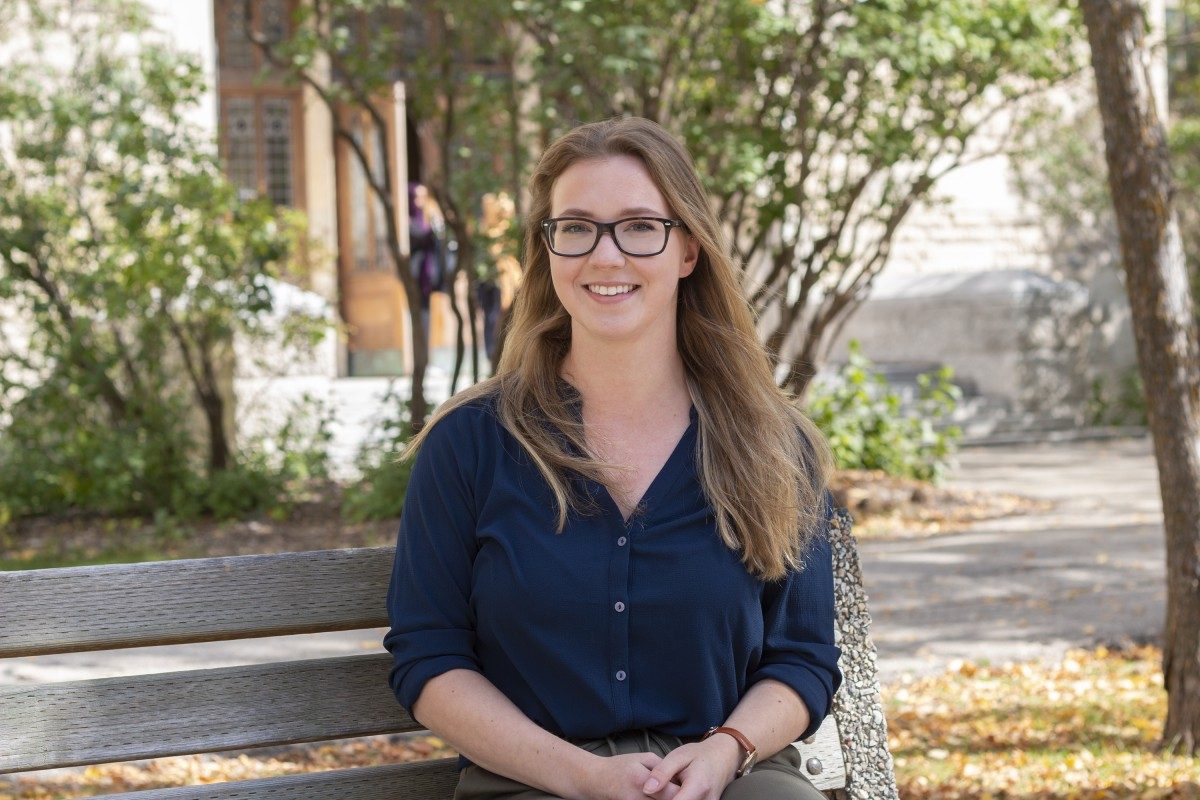 FKRM grad student nets provincial scholarship
September 19, 2018 —
Carrie Peters' passion for dance has her researching ways to assist people with different abilities to move their bodies.
Peters [B.Kin/16], a second-year Faculty of Kinesiology and Recreation Management Graduate Studies student, is being rewarded for her work in this area.
Her master's thesis, Exploring Rhythm and Reach-Ability in adults with and without Cerebral Palsy, recently earned the 24-year-old a 2018 Research Manitoba Master's Studentship scholarship.
The purpose of the Master's Studentships support highly qualified Master's trainees in health, the social sciences and humanities, and the natural sciences and engineering, to prepare for careers as independent researchers in industry or within Manitoba's research enterprise. All awards consist of an annual stipend for up to a maximum of one year.
"I am extremely proud of Carrie. She is a consistently hardworking and diligent researcher," says Dr. Cheryl Glazebrook, Peters' thesis advisor, and associate professor in the U of M's Faculty of Kinesiology and Recreation Management.
"She has pursued every opportunity I have presented to her with enthusiasm and determination 'to make it happen'."
Peters' background in dance (she danced as a youth) and kinesiology fostered her interested in this area. She's also been focused on the role of cues as a guide to help people move.
"In a dance context, for example, you'll hear dancers count '5, 6, 7, 8' before they start moving. I'm looking at how different sources of that rhythmic stimulus can make a difference. So, instead of a metronome, maybe we use a more exciting drum beat to get people moving the way they want to," adds Peters.