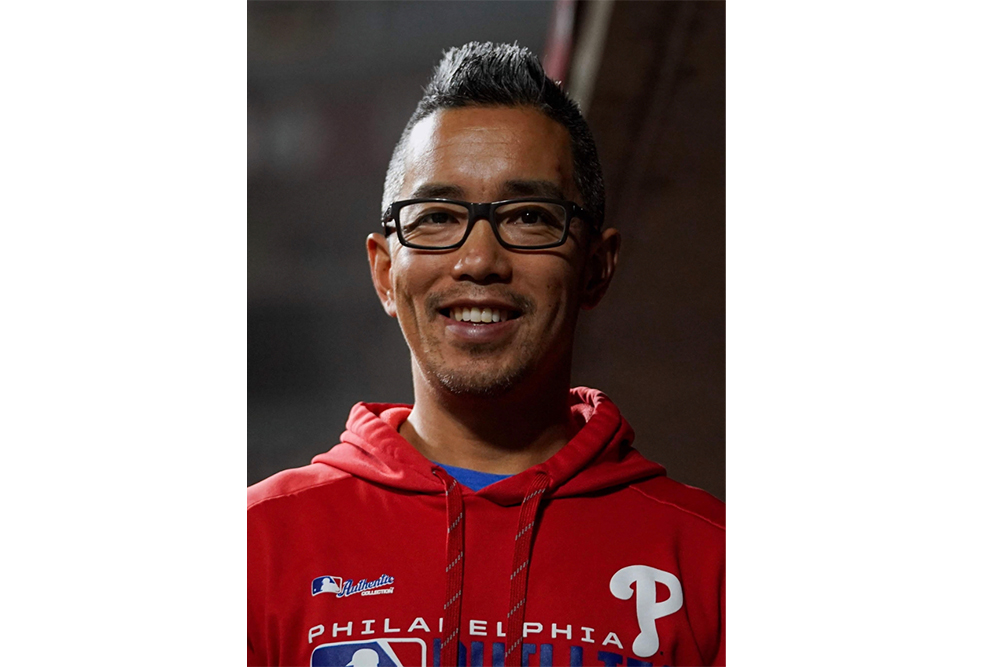 FKRM Alumni Speaker Series: Dong Lien
November 2, 2020 —
Amongst his belongings is a 2008 World Series ring and a University of Manitoba degree parchment.
Dong Lien, assistant strength and conditioning coach with the Philadelphia Phillies and FKRM alumnus, is the featured guest for first instalment of the faculty's Alumni Speaker Series.
In a 15-20 minute conservation Thursday, Nov. 5 at 6:30 p.m. CST on IG Live, Lien will share more about his time as a UM athletic therapy student and his journey to a career in Major League Baseball.
Lien earned a UM bachelor of exercise sport science (B.E.S.S.) degree in athletic therapy in 2003. During his studies, he gained experience working as a student AT with the Bison's Men's Basketball program and the Winnipeg Goldeyes. He's worked with such athletes as Roy Halladay, Matt Stairs and Chris Leroux.
Matias Bueno, a Recreation Management and Community Development student, will serve as host. The fourth-year student has a passion for storytelling and is the host of 'Huddle Up!' – a sports-based podcast.