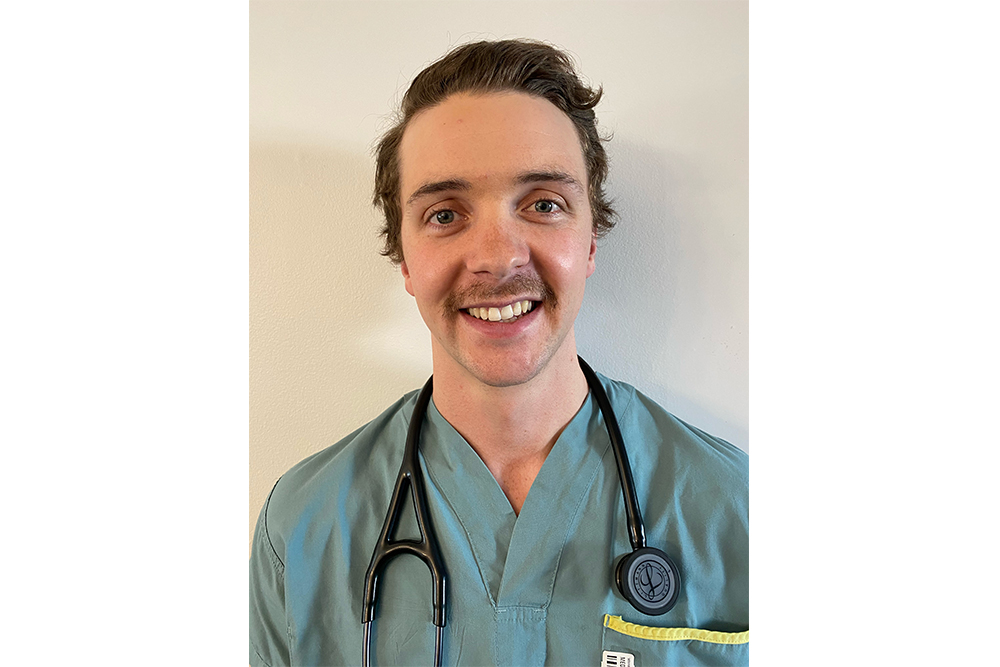 FKRM Alumni Speaker Series: Braden Cruise
November 17, 2020 —
Fourth-year medical student and FKRM class of 2017 alumnus Braden Cruise is the featured guest for episode two of the Faculty of Kinesiology and Recreation Management Alumni Speaker Series.
In a 15-20 minute conservation Wednesday, Nov. 18 at 6:30 p.m. CST on IG Live, Cruise, a Kinesiology major, will expound on life as a medical student during the pandemic, as well as share about the steps he took to successfully apply to UM's Max Rady College of Medicine.
Born and raised in Steinbach, Man., Cruise's previous and ongoing research interests include bariatric surgery and arthroplasty (joint replacements). In addition to his academic pursuits, he's an avid runner and spends as much time as possible outdoors, hanging out with his Labrador.
Bryden Bukich, a fifth-year kinesiology student, will serve as host. In addition to his studies, Bukich has been steadily involved with Indigenous populations, as a Métis individual, through working for Indigenous Health and the First Nations Health and Social Secretariat of Manitoba as a research coordinator, basketball coach for the North American Indigenous Games, land-based education and medicine research with Dr. Dan Henhawk and Dr. jay johnson, faculty senator and Neechiwaken Indigenous student mentor, all in the pursuit of improving Indigenous people's health long term.