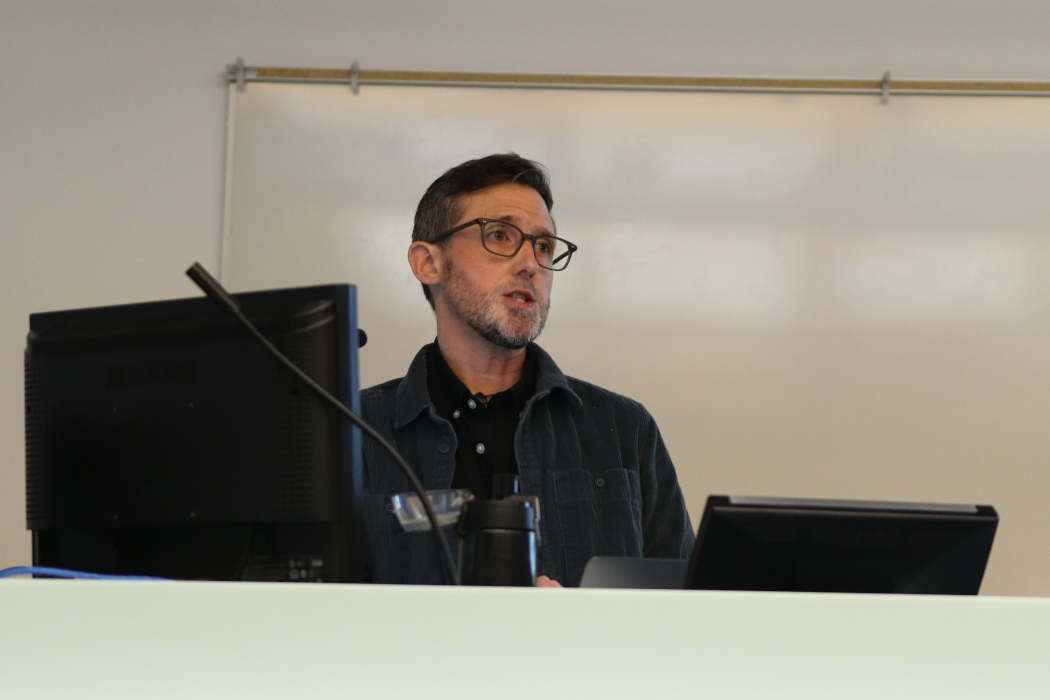 First Queer Health Symposium held at Rady Faculty of Health Sciences
November 6, 2023 —
The first-ever symposium at the Rady Faculty of Health Sciences focused on queer health recently took place on the Bannatyne campus.
More than 60 people registered for the Caring Queerly: Queer Health Symposium, held on Oct. 19 and 20. The symposium included a keynote lecture, student presentations and a drag show.
The symposium was organized by Dr. Deborah McPhail, associate professor of community health sciences at the Max Rady College of Medicine, and Mikayla Hunter, a master's student in community health sciences and founding president of the Queer & Trans Health Sciences Graduate Student Group.
"I really wanted to organize the symposium because I wanted to make sure there was space for queer joy and queer knowledge translation," Hunter said. "I wanted to give people a place to come where they knew they could be safe. I've been to a couple of other queer scientific conferences before, and those places have felt the most safe and joyous to me because I could go there and be authentically myself."
The first day of the symposium began with a keynote lecture by Dr. Jake Pyne, an assistant professor at the York University School of Social Work. Pyne's research draws on transgender studies, critical disability studies, fat studies, critical autism studies and queer of colour critique.
Pyne spoke about the challenges trans youth currently face in society. He said trans kids need strong relationships with their parents and research shows they do their best with parental support.
"Trans youth, especially those who are further into the margins, need our help to be free," he said.
The lecture was followed by a drag show in the Brodie Centre atrium with a performance by The Bannock Babes and the Sunshine Bunch. A community/academic roundtable took place after the drag show where representatives from queer community organizations, academics and students came together to discuss queer health and health-care priorities in Manitoba.
Day two of the symposium featured several oral and poster presentations by students, as well as the display of artwork and scientific posters. Presentation topics included gender diversity and sexual orientation in cancer health services research and the perspectives of gender-diverse parents on digital mental health supports.
"There are a lot of health inequities faced by the queer and trans communities, so it's really important that we hold the symposium at the Rady Faculty of Health Sciences because it's where people study to be nurses and doctors and social policy analysts, so the students can really understand that this is group of people who deserve our attention, and that we're here, we're queer and we're not going anywhere," Hunter said.
The symposium was sponsored by the Alan Klass Memorial Program in Health Equity, Institute for the Humanities, the Office of Equity, Diversity and Inclusion, the Queer & Trans Health Sciences Graduate Student Group, Research Manitoba (through McPhail's New Investigator Operating Grant) and UM Queer.