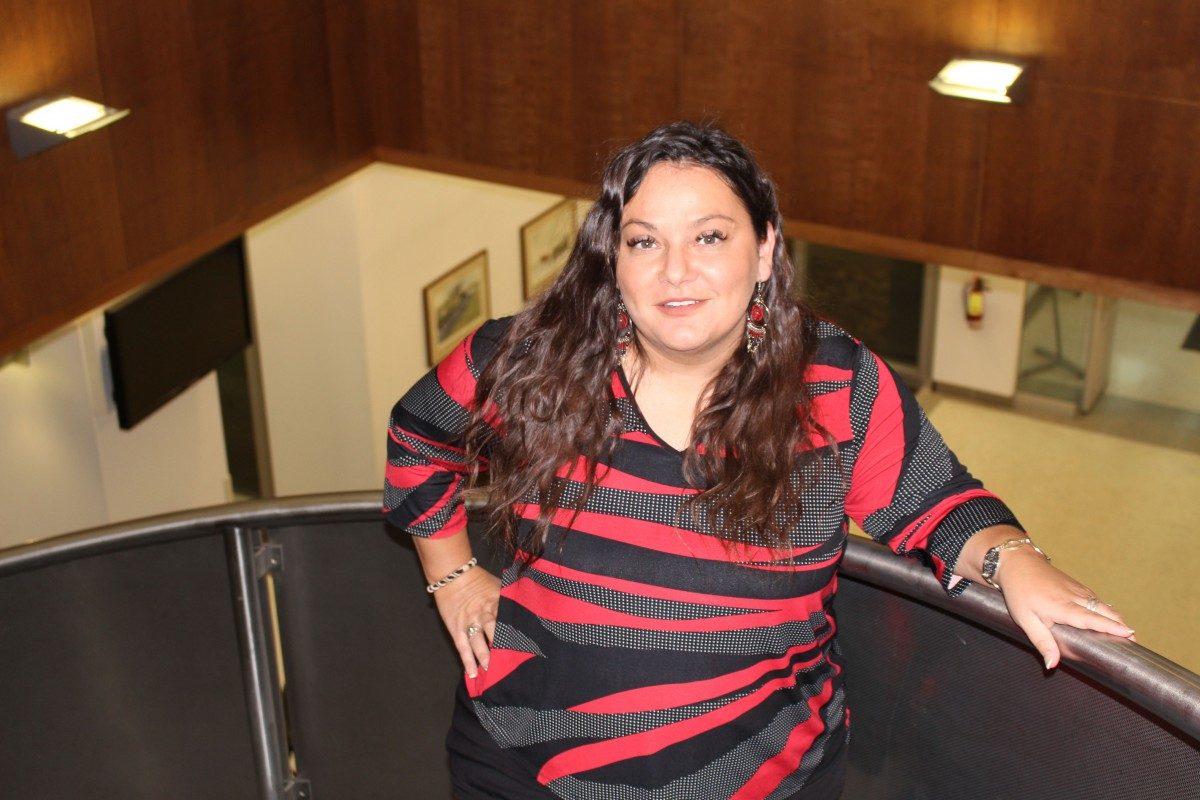 Department of family medicine names first Indigenous health lead
March 28, 2018 —
In 2018, Mandy Buss was named the first Indigenous health lead for the department of family medicine in the Max Rady College of Medicine.
"It's an important step as we move towards creating a health-care system that recognizes the unique needs and challenges facing Indigenous people," said José François, department head.
Her title may be new, but it was clear that Buss was destined for leadership right from her resident days.
"I'm Métis," said Buss, a 2011 graduate of family medicine's northern remote stream. "When I was a resident, I always had classmates looking to me for more information about Indigenous people." Some of them were from other countries and had yet to develop an understanding of Canada's diverse cultures. Others were interested in building awareness and starting to create a foundation for their own work as physicians who would serve patients from every segment of the population.
Buss wanted to help, "But I don't speak for all Indigenous people!" she laughed. She reached out to an Elder and started a conversation about how to start building a connection between the residents who were eager to learn more about Indigenous culture and members of the Métis, First Nations and Inuit communities.
"I'm not an Elder – I wanted to be sure what I was talking about was okay," she said. They decided smudging was a good introduction and Buss introduced her peers to this sacred practice.
It wasn't long before it became clear that Buss could play an important role in broadening the Northern Remote curriculum. When she graduated, she was asked to start developing Indigenous health content for that stream.
"It's been very fluid, there's so much going on with this part of the curriculum," says Buss. "Not just within medicine, but with the whole university." The department of family medicine expanded its teaching as well, bringing Buss's curriculum beyond the northern remote stream into the urban, rural and bilingual streams. This winter, her leadership role was formalized and she was named the department's first Indigenous health lead, joining the five other postgraduate leads in academic curriculum, behavioural medicine, integrative medicine, quality improvement, scholarship & informatics and resident assessment & evaluation.
"This change reflects our commitment to ensuring that all patients experience caring, effective and culturally-safe primary care," said François. "Appointing a lead for this area of training will help ensure that Indigenous health is considered throughout all parts of our curriculum."
"We know that in the northern remote stream, most of the areas where we're sending our residents are occupied by First Nations, Métis and Inuit people," said Buss. "It was important to include Indigenous health for that stream right from the get-go."
But as Buss points out, patients from those backgrounds don't just live in the north. And Aboriginal patients say they still feel invisible when they encounter the health-care system, even in major centres like Winnipeg.
"Worst case scenario, we have someone like Brian Sinclair," says Buss, referring to an Ojibway man who sat in a hospital waiting room for 34 hours without treatment before passing away from sepsis. "It's something we talk about a lot," says Buss. "People may not be aware of their own bias, even racism. We all have it. Now we need to talk about it."