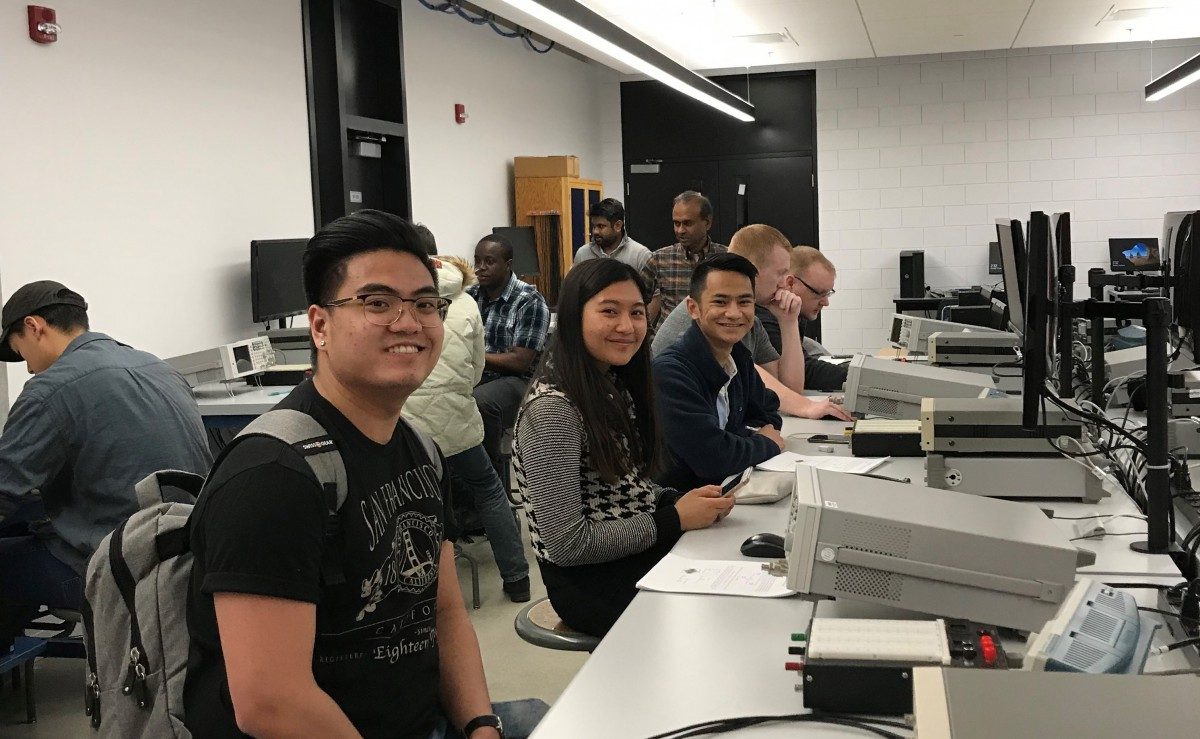 First classes take place in the new Stanley Pauley Engineering Building
Stanley Pauley Engineering Building is now open following years of design and construction.
January 14, 2019 —
A significant milestone in the development of the new Stanley Pauley Engineering Building occurred on Monday, January 14, 2019, with the first class of students completing undergraduate electrical engineering laboratories in the new facilities, marking the unofficial opening of the new, 46,100 square-foot facility at the Fort Garry Campus.
This milestone results from the contribution of a large team from across the University, consultants, and contractors. The Stanley Pauley Engineering Building would not be possible without significant support through the Front and Centre Campaign from more than 700 donors, including the foundational commitment of $5 million from the Pauley Family Foundation.
Significant funding was also received from the Federal Government Strategic Infrastructure Fund and the Province of Manitoba. Over the next few months all the various areas of the building will be fully commissioned.
The Stanley Pauley Engineering Building will house a range of teaching and research laboratories, the Price Innovation and Prototype Centre, to support design team project fabrication, new program offices, and student study space.
This new building helps the Faculty of Engineering better support the 57% increase in student enrolment so far this decade, as well as offering enhanced educational and research opportunities to students.