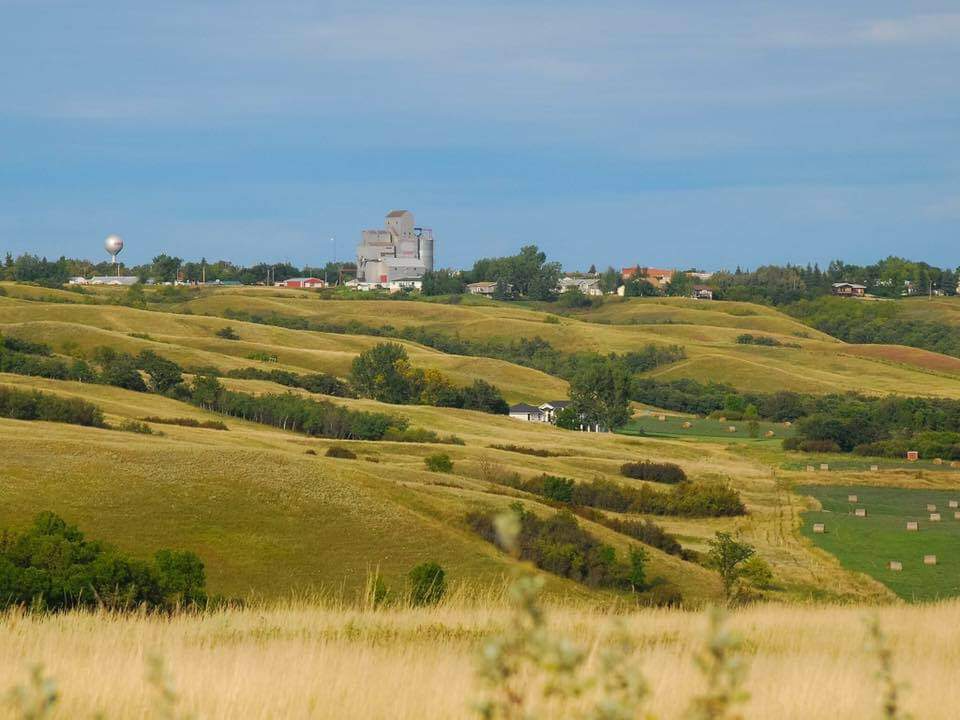 'Farmland Matters' podcast hosted by UM master's students
June 24, 2022 —
In 2019 four University of Manitoba master's students, Katherine Aske (MA, Environment & Geography), Laura Funk (MA, Sociology), Melissa Davidson (MA, Environment & Geography) and Hannah Bihun (MA, Environment & Geography), set out to uncover how patterns of farmland ownership are changing across the Canadian Prairies and what the impacts of these changes have been. To answer this question, they each interviewed roughly 40 individuals (farmers, Rural Municipality officials, farmland realtors, and leaders of farming organizations) and analyzed Land Titles Registries and Land Sales Databases, when available. This research examines issues such as: farmland consolidation, investor land ownership, and the commercialization of public data.
As part of their research, Hannah, Kat, Melissa, and Laura produced the podcast "Farmland Matters" which is showcased on their new website Land Politics & Food Sovereignty.
Across the Canadian prairies, farms are becoming fewer and farther in between. The math within the conventional system increasingly doesn't add up, the risks are heightened, and farmland prices continue to rise. Rural communities are being hollowed out and inequality and competitive dynamics are growing between farmers. Those who have managed to survive are faced with the "go big or go home" mentality that prevails across the sector: one that says they have to expand and consolidate their neighbours' land to 'make it.'

Can it be true that there is nothing we can do? That this path is our only way forward?

Though many farmers express that "there is no alternative" or that "this is just the way it is," there are also farmers who strongly believe that the future is not scripted- that our society has the power to reverse these trends and reclaim control over the land markets, food production and the well-being of our communities and environment. Indeed, farmland—it's ownership and use–matter.
Their research was supervised by Dr. Annette Desmarais (Associate Professor of Sociology at the University of Manitoba and Canada Research Chair in Human Rights, Social Justice and Food Sovereignty), Dr. Johnathan Peyton (Associate Professor of Geography at the University of Manitoba), and Dr. André Magnan (Associate Professor of Sociology and Social Studies at the University of Regina). This research was funded by the Social Sciences and Humanities Research Council of Canada (SSHRC) and the SSHRC insight grant.