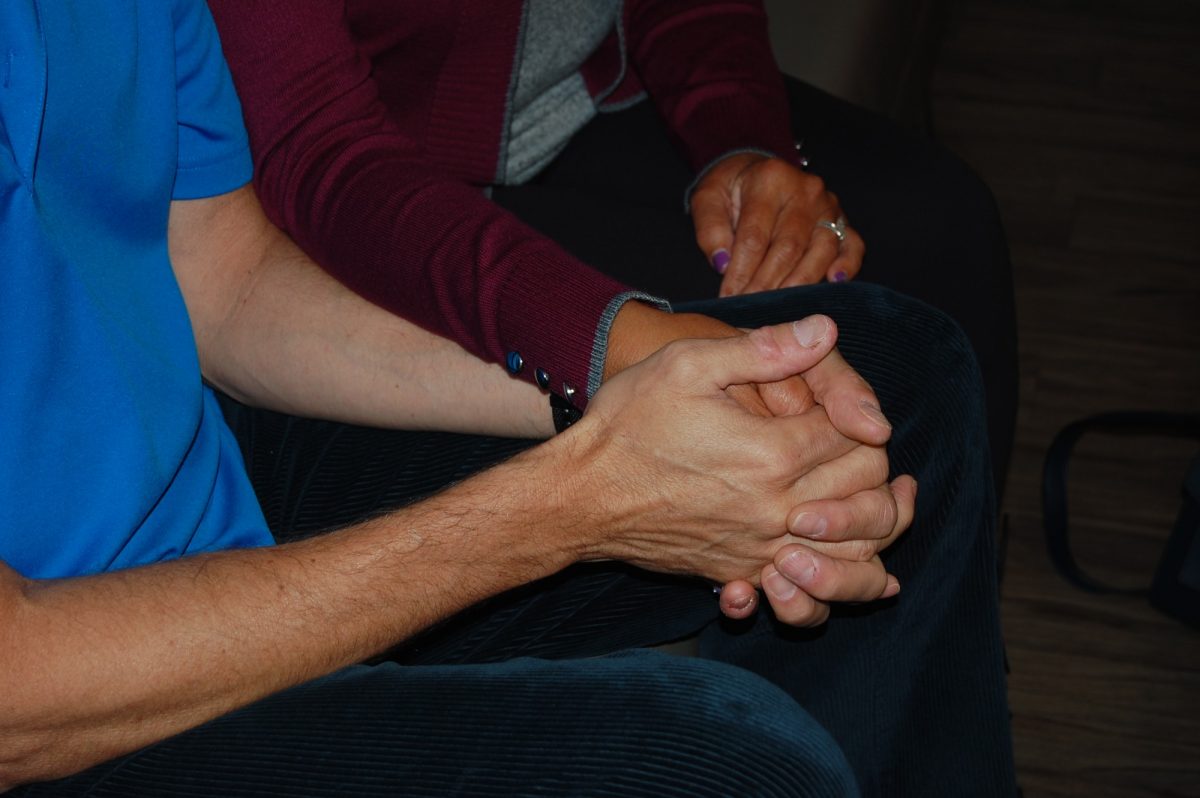 Family caregiving course open to all students, community
April 29, 2021 —
The College of Nursing, Rady Faculty of Health Sciences is hosting a new course this fall that will explore the role, experiences and needs of family caregivers.
Multidisciplinary approaches to address caregiver needs will be integral in the course, said Jamie Penner, assistant professor in the College of Nursing.
"It really takes a village to support caregivers in an effective, meaningful way so they can maintain their own health and well-being and can continue to provide care," Penner said. "This course aims to bring this village together to learn from and with each other and inspire creative approaches to improving support for family caregivers."
The undergraduate course, titled Introduction to Family Caregiving Across the Lifespan, is being offered by the College of Nursing but is an interdisciplinary course open to any UM student who is interested, as well as members of the broader community, including older adults and those who already work in health care.
"It is for lifelong learners, people in the community who are currently caregivers, who have been caregivers, or who understand that they likely will be caregivers one day," said Michelle Lobchuk, associate professor in the College of Nursing. "Caregivers' needs are multi-faceted, so we need professionals and community members from various disciplines, sectors and backgrounds to be part of the approach."
The course will run Thursday afternoons from September to December and will be offered virtually due to COVID-related restrictions. It will focus on what caregivers do, the contributions they make, the rewards and challenges they face and how they can be supported.
Penner said there will be some "myth-busting" around certain perceptions that exist around the role of informal caregivers.
"Many people have misconceptions about caregiving, such as 'I'll probably never be a family caregiver' or 'family caregiving isn't costly.' We want to challenge those myths to cultivate a better understanding of caregiving and prepare our communities," she said.
The program will feature a variety of guest speakers, including UM experts in sociology, family studies, computer science and other fields, as well as representatives from varied caregiver organizations and caregivers who represent various subgroups, including Indigenous caregivers, military and young caregivers.
The course will also touch on the ways the COVID-19 pandemic has affected the role of caregivers.
"We know that prior to the pandemic caregivers had many unmet needs related to both providing care and maintaining their own health and wellbeing," Penner said. "The pandemic has introduced new, intense challenges and exacerbated the issues that already existed, so caregivers are experiencing even greater strain, loneliness, isolation and exhaustion.
"We need to do better to support family caregivers," she said.
UM students can register through the UM academic calendar. Community members can contact Karen Nickerson, student advisor, general studies, at 204-474-8330 or Karen [dot] Nickerson [at] umanitoba [dot] ca.