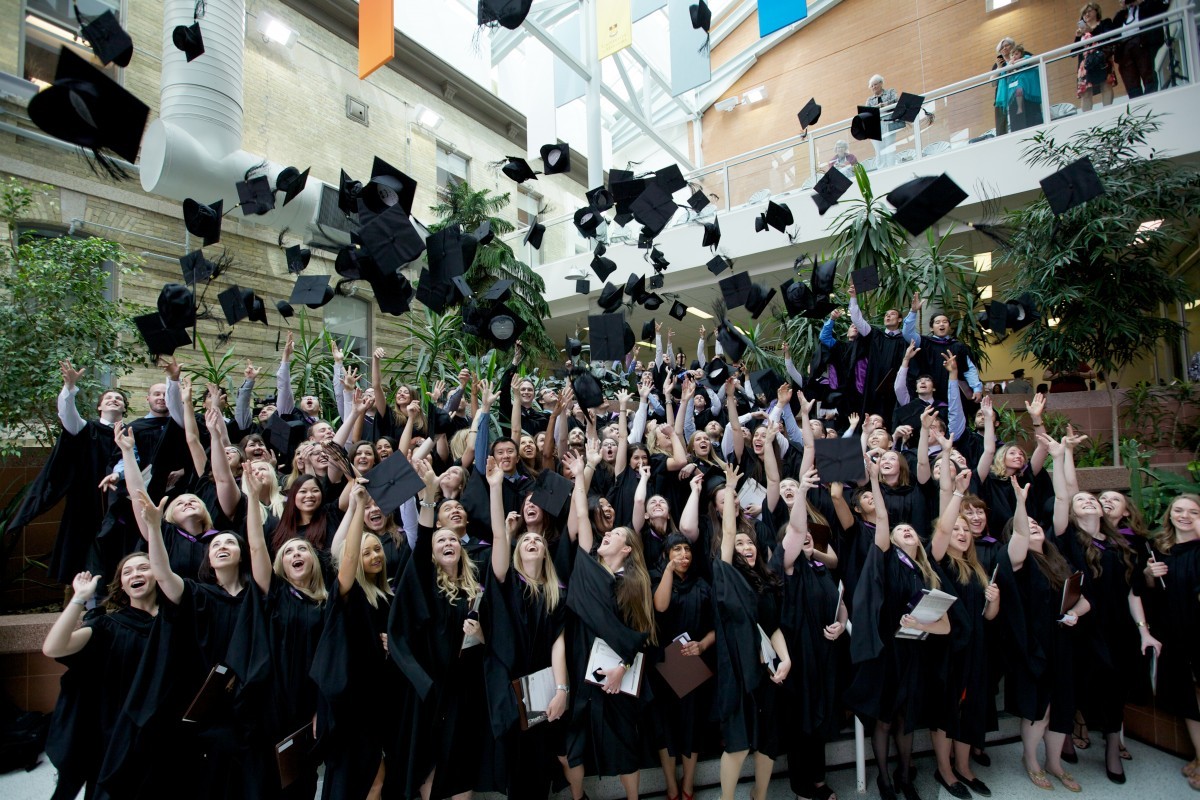 Faculty of Medicine celebrates one of largest classes of new physicians at Convocation
May 23, 2013 —
The U of M held a Convocation Ceremony for medical graduates on May 16.  The Faculty of Medicine Convocation took place at the Brodie Centre Atrium on the Bannatyne Campus.
Degrees were conferred on 105 medical school graduates: 56 females and 49 males, including four Aboriginal students and 26 with rural attributes which include rural roots; rural work experience or rural volunteer experience.
The Class of 2013 is an exceptional group. Graduates include the faculty's first hearing-impaired student. The medical faculty worked closely with Megan Jack and adopted a new way of teaching. The Faculty's very own sleuth, Brett Houston, helped solve a blood mystery that had researchers and members of a Manitoba family completely baffled for decades. Donna Neufeld, an inner-city wife, and mom of four, returned to academia after 22 years. She has shown everyone around her what it means to persevere.
"When I look at the 105 MDs graduating today, I see a diverse group of individuals that have overcome many different challenges; whether it's dealing with specific learning needs or balancing academic and family life," said Brian Postl [MD/76], dean, Faculty of Medicine. "These students represent and identify with the individuals they will go on to serve as physicians."
This year, more than 70 per cent of the graduates are staying at the University of Manitoba to complete their residencies. "As a medical school we are dedicated to educating and training our graduates who will serve communities across the province and meet the health care needs of all Manitobans," Postl said.
The Convocation also includes the presentation of an Honorary Doctorate degree to University of Manitoba alumnus Harry Bone.
This article appeared in the May 23, 2013 edition of The Bulletin.