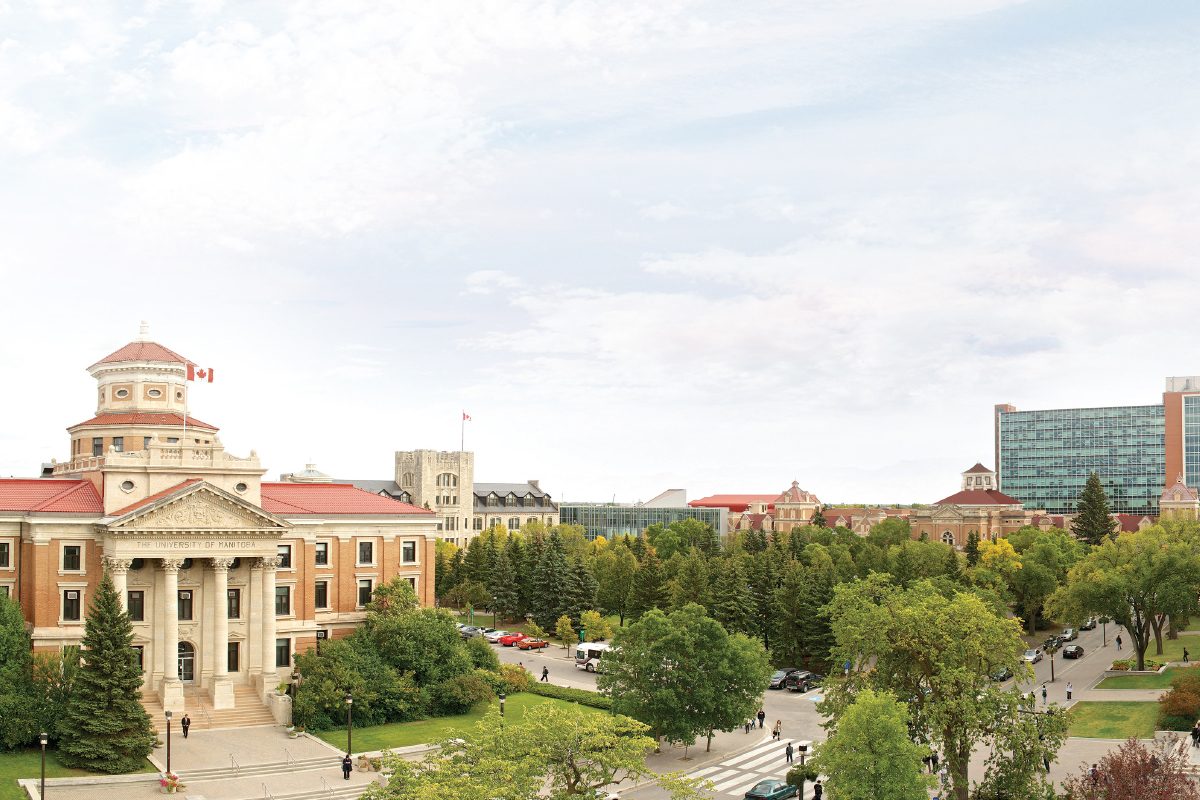 Faculty of Arts teaching awards announced
July 23, 2018 —
The 2018 Faculty of Arts annual teaching awards have been announced. Arts congratulates the award winners on their commitment to students, higher learning and quality instruction.
Faculty of Arts Outstanding Professor Award
The Outstanding Professor Award is given to a professor in the Faculty of Arts who has best demonstrated excellence in teaching, outstanding research and who has an exemplary record of service.
This year's recipient, Adele Perry, Distinguished Professor, Department of History is an excellent example in all these areas. Described in her nomination documents as one of her generation's "foremost historians of Canada" and "among the top scholars internationally in the field of gender, race and colonialism", Perry is a former Canada Research Chair in Western Canadian History and a Fellow of the Royal Society of Canada. In her nomination, supporters referred to the striking quantity and quality of her academic output, the high regard in which her work is viewed by peers across the country and the many prestigious awards that she has received.
Perry's teaching stands out, with a high number of graduate student supervisions complete (12 M.A. students, 4 Ph.D. students and 4 post-doctoral students) who have received praise for the quality of work they have produced. Many undergraduates have also found an enriching environment in the classroom with Perry, as she has taught across all levels of the undergraduate curriculum where she has consistently received superb student evaluations and has a record number of students returning to take multiple courses with her.
Perry's service to the University is also applauded as a member of many committees and her involvement in St. John's College. Her commitment to her discipline is evident as a member of several editorial boards, a referee for several journals and agencies, her involvement and leadership in many conferences and her current positions as President of the Canadian Historical Association and Vice-President of the International Federation for Research in Women's History.
Faculty of Arts Award in Internationalization
The Award in Internationalization is given to a faculty member who promotes an increase in students' awareness of international culture, perspective and issues. Examples might include courses integrating international experience, teaching material based on research in other countries and facilitating international student exchange.
This year's recipient is Haskel Greenfield, Distinguished Professor, Department of Anthropology. In the courses he teaches, Greenfield introduces students to international content and perspectives from many different time periods. He also exposes graduate students to international contexts and experiences through his advising and mentoring. Greenfield's immense undertakings of international work in the form of several archaeological digs in other parts of the world integrate student experience and field learning, promoting both research and teaching with international emphasis. Greenfield's international projects and field schools include Serbia, Romania, South Africa, Turkey and Israel.
The learning that these activities permit students to undertake provides not only hands-on archaeologic training and important historical knowledge, but immerse students in the cultures of the places in which Greenfield and team find themselves.
Faculty of Arts Teaching Excellence Awards
Professors and instructors in the Faculty of Arts engage in the excitement of learning and motivate students to challenge their current thinking and to develop their abilities for critical thinking and analysis. Following a nomination and selection procedure, the following faculty members received the Excellence in Teaching Awards for 2018.
Established Faculty: Gregg Olsen, Professor, Department of Sociology and Criminology
New Faculty: Erin Keating, Assistant Professor, Department of English, Theatre, Film & Media
Sessional Instructor: Jon Malek, Department of History
Graduate Student: Ryan Heckert, Department of Psychology
The awards will be formally presented to the winners at a ceremony in Fall 2018.