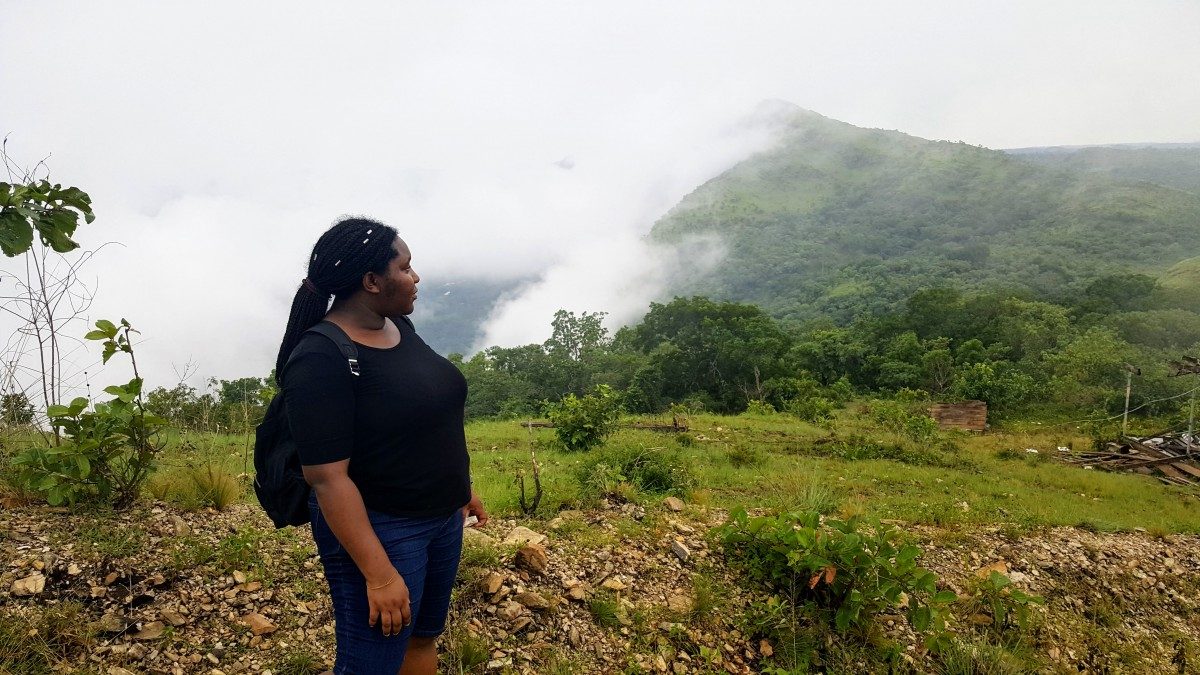 'Experience the world through a new lens'
Students Without Borders internships offer students a life-changing experience
January 14, 2019 —
For Oluwabunmi Afolabi, participating in the Students Without Borders internship program not only allowed her to put her knowledge into practice – but also offered a whole new outlook.
"This opportunity helped me experience the world through a new lens and reinforced my passion for volunteering and developmental work," she says. "I got to meet other people like myself from various academic fields and cultural backgrounds. It was inspiring to converse with and work alongside students and professionals who are passionate about the work they do, whether in the classroom or out of it."
After acceptance into the program, Afolabi was assigned a role as skills development officer with the Artisans Association of Ghana. "Part of my mandate was to identify training gaps in terms of skills development in their respective professions and provide training on general employment skills," she says.
During her internship in Ghana, she organized a workshop to educate and train artisans on how to write a resume and prepare for an interview, and was also involved in supporting the activities of the organization's mentorship development program. Some of the highlights from her experience included touring the country and visiting historical sites like the lower and upper waterfalls in the Volta region, the Aburi Botanical Gardens and Cape Coast.
"Another significant (highlight) was being on the panel of judges for an entrepreneurship competition, which is organized by a consortium of partners such as the African Business Network, the Youth Inclusive Entrepreneurial Developmental Initiative for Employment and a host of others. It was exciting to see the young people create sustainable ideas and concepts that will empower their lives and communities," she says.
The International Centre can guide students through every step of the Students Without Borders application process. Students also attend pre-departure training at the International Centre prior to a week-long pre-departure orientation in Ottawa, which Afolabi found extremely helpful prior to her voyage.
"I had a very good experience with Students Without Borders; they provided a lot of support that prepared me for the trip to Ghana," she says. "We had a pre-departure orientation session, where we were given valuable resources and information pertaining to our work mandates, cultural norms, differences in workplace, safety and security measures, and health and mental care tips."
"I highly recommend Students Without Borders to other students – it is great volunteer, work and travel experience," she continues. "You get to explore a different culture, lifestyle and workplace environment. It is also a fantastic way to put yourself to the test and learn more about who you are or what career path you want to embark on. You think you know, but you might just surprise yourself."
The Students Without Borders application period for a summer 2019 internship runs until Jan. 27, 2019. For more information on eligibility requirements and the application process, click here.
Research at the University of Manitoba is partially supported by funding from the Government of Canada Research Support Fund.