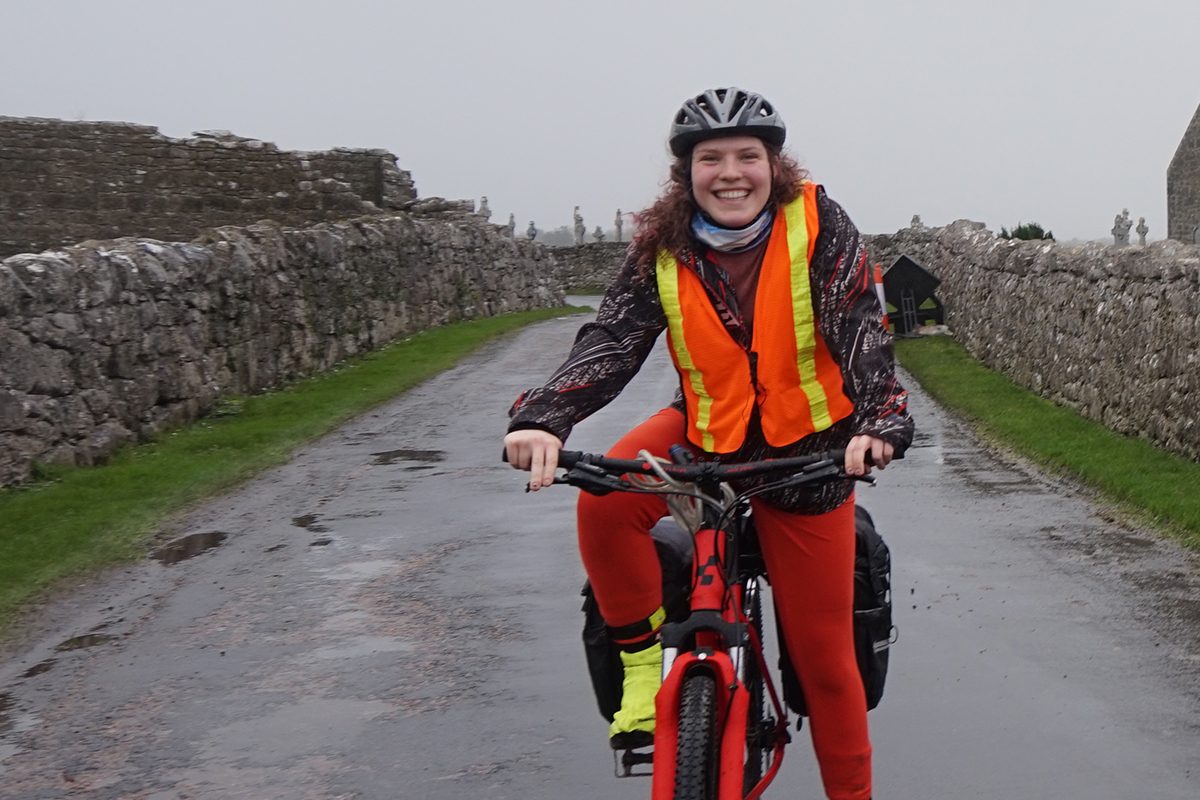 Experience the journey of a lifetime
International student exchange program now accepting applications
December 3, 2018 —
Sharice Molgat never imagined her University of Manitoba education could take her on a voyage to 16 European countries over nine weeks, during which she would travel with partners from different countries, stay in strangers' homes and immerse herself in local culture.
Thanks to the U of M's international student exchange program, students like Molgat have participated in educational experiences around the world. With the program, managed by the International Centre and open to students across faculties, students can spend one or two terms of their degree programs abroad.
"It was probably the best year of my life," says Molgat, who spent a year in Germany with the program. "I experienced a lot of personal growth in terms of getting out of my shell and exploring – not just the city or the country, but most of Europe." Highlights included biking through Ireland with a friend from Canada and moving in with two exchange students from France during her second semester.
"I think it's an incredible opportunity – you can't do these types of experiences when you're working, so traveling and intercultural experiences are important when you're in university," she adds. "I made a lot of connections with new people – other international students and local German citizens, people of all ages who were interested in talking about culture and language."
Of course, studying abroad can bring about challenges, including culture shock and language barriers. However, the International Centre's exchange partner schools are chosen because they offer courses taught in English, which significantly reduces the language barrier experienced by students on exchange. Students also receive pre-departure training to help them prepare for being in a new country and culture.
This preparation helps students take in as much as possible while abroad. "When you're there, if there is any opportunity to go out and do something – do it," says Molgat. "Be there for the learning experience but also for yourself and for personal growth."
The main application period for the exchange program is Dec. 1, 2018 to Jan. 31, 2019, with a secondary application period from March to April 2019.
The International Centre can guide students through every step of the exchange application process. Students who are considering applying for the program can meet with an exchange advisor to discuss eligibility requirements and potential destinations. They should also meet with their faculties' student advisors to discuss how an exchange can fit within their academic programs. Many courses completed at exchange universities are eligible for transfer back to the U of M.
The U of M has partnerships with international universities in Australia, Denmark, France, Germany, Hong Kong, Hungary, Iceland, Japan, South Korea, Mexico, Sweden, Ukraine and the United Kingdom. In addition to the exchange program, the International Centre also offers other international education opportunities like Students Without Borders internships.
For more information, click here. International students from partner universities who are interested in attending the U of M through the exchange program can learn more here.
Research at the University of Manitoba is partially supported by funding from the Government of Canada Research Support Fund.