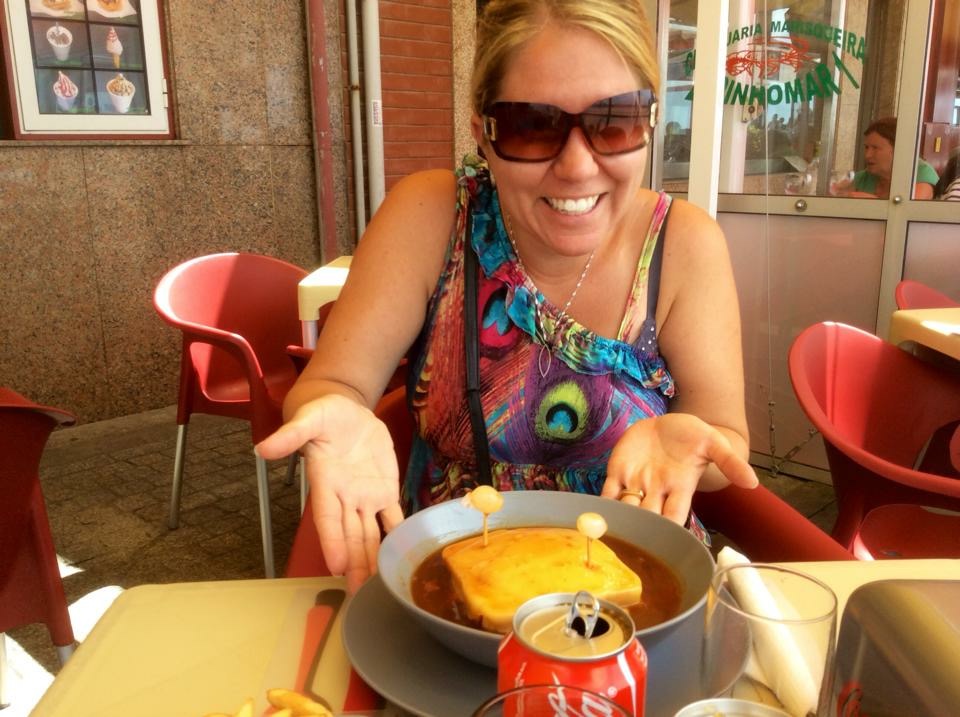 Experience influenced me as a global citizen
Peace and conflict studies grad student Ashley Hayward shares her summer experiences.
September 13, 2018 —
Fall term is starting and students are back on campus. While it may be time for back to school, UM Today is reflecting on summer by sharing some of the exceptional things U of M students were up to over the break.
Ashley Hayward is in her second year of the Peace and Conflict Studies program at the University of Manitoba, working towards her master's degree.
What did you do this summer?
I had the opportunity to take a course called "Health and Human Rights in the Social Context." The first half of the course took place in a Winnipeg classroom with numerous guest speakers, as well as visiting organizations, such as Mount Carmel Clinic and Shoal Lake 40's Museum for Human Rights Violations, to see how they address health needs within the community.
For the second half of the course, we travelled to Botswana, Africa for two weeks. We toured non-governmental organizations, formal health facilities and had the opportunity to meet with traditional healers. We learned from groups using innovative and creative ways to address human rights issues within their communities.
Separate from the course, I have also been fortunate enough to start as a research assistant on a couple of projects, which are exciting.
How did you discover this opportunity?
During one of my winter courses, this field course was presented. It challenged traditional assumptions about learning and the opportunity to travel was something I could not pass up.
What did you like most about this experience?
For me, the best part of this experience was learning from professors who challenge the mainstream beliefs, meeting a diverse group of students from a variety of academic perspectives, and conversing with many community members who were passionate and deeply committed to their work.
Since the course is interdisciplinary, it brought students studying human rights, anthropology, international relations, bio-psychology, and others together and we were able to expand our lens to look at issues in a variety of ways.
What type of impact did this endeavour have for you?
During our trip to Botswana one theme that emerged was the value of 'Botho,' a Setswana word loosely defined as 'respect.' A person who is a well-rounded community member that earns respect by showing respect, and empowers others to be the best version of themselves, is a person with 'botho.' This belief in a deep interconnectedness among all people around the world helps to shape our interpersonal interactions. I am forever grateful for this experience that has impacted my future studies and influenced me as a global citizen.
With summer quickly coming to an end, what do you look forward to most going into the new school year this fall?
I am looking forward to the routine school brings. I am excited to continue my position with the Peace and Conflict Studies Student Association and the upcoming events we will be hosting throughout the year.
Visit our student accounts on Instagram and Facebook to share your summer stories. You can also join the 'Summer stories conversation' on social media by following #umsummer2018.