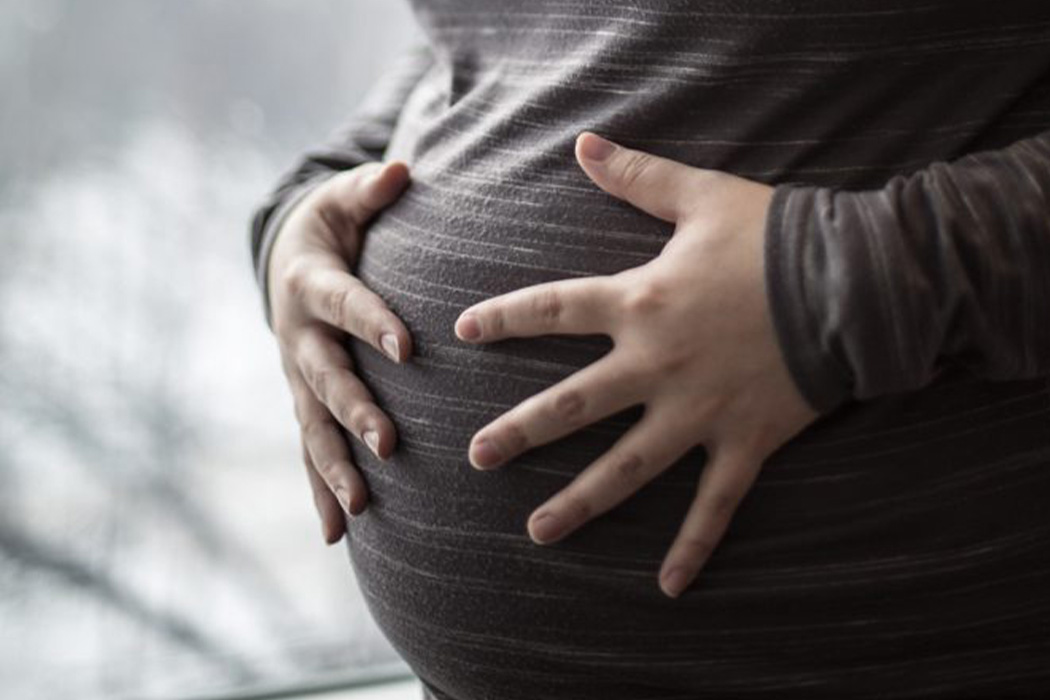 No link between epidurals during labour and autism in children, study finds
April 19, 2021 —
Receiving an epidural for pain relief in labour does not increase the child's risk of autism spectrum disorder, a University of Manitoba study has found.
The study, published today in JAMA Pediatrics, was led by Dr. Elizabeth Wall-Wieler, who holds a UM Canada Research Chair in population data analytics and data curation.
"We found no meaningful relationship between epidural exposure and risk of autism spectrum disorder in the child," says Wall-Wieler, assistant professor of community health sciences in the Max Rady College of Medicine and research scientist at the Manitoba Centre for Health Policy (MCHP).
Wall-Wieler is eight months pregnant with her first child. In October 2020, when she was two months pregnant, a California research team published the first-ever study looking at epidural pain relief and autism risk.
The California authors analyzed data for nearly 148,000 births in that state. Their controversial finding was that children whose mothers received epidural labour pain relief were 37 per cent more likely to develop autism than those whose mothers had no epidural.
Many experts, including medical societies representing more than 100,000 physicians, objected to the California study, saying it did not provide credible scientific evidence of a link.
Critics of the study said it did not fully control for the fact that women with certain characteristics are more likely to have an epidural, and those characteristics might influence autism risk.
"The study design was poor," Wall-Wieler says. "The researchers failed to control for a number of factors during labour and delivery that could have influenced the results, such as having a difficult or obstructed labour, induction or augmentation of labour, a large baby or fetal distress."
Wall-Wieler was concerned that the California findings, which appeared to be flawed, would cause mothers to feel guilty about choosing to have an epidural injection. "On a personal note, as a pregnant scientist, I wanted to know: Is it OK for me to have an epidural?"
Wall-Wieler, who has done previous pregnancy-related research, embarked on her own data investigation. Her team studied anonymized records stored in the data repository at MCHP for more than 123,000 vaginal births at Manitoba hospitals from 2005 to 2016. About 38 per cent of the babies were exposed to epidural labour pain relief.
The researchers then tracked each child's health data from birth until 2019 to see if the epidural-exposed children were more likely to be diagnosed with autism spectrum disorder.
After rigorously controlling for sociodemographic characteristics and pre-existing, pregnancy-related and birth-specific health factors in the mothers (including factors neglected in the California study), Wall-Wieler's data analysis showed that a mother's epidural does not increase the likelihood of autism spectrum disorder in the child.
Partly because autism is known to have a genetic component, the UM team also conducted a sibling cohort analysis.
"We dug into the same data to look at mothers who had an epidural for one child, but did not have an epidural for the birth of another child, either older or younger. With the mother remaining constant, the epidural did not make any difference in the likelihood of autism spectrum disorder."
Because the population data stored at MCHP is so rich and can be linked in so many ways, Manitoba is one of the few places in the world where the sibling cohort analysis could have been done, Wall-Wieler says.
"That was a real strength of our study. Overall, we really hope that this Manitoba research reassures care providers and pregnant people that there is no danger of autism associated with epidurals."