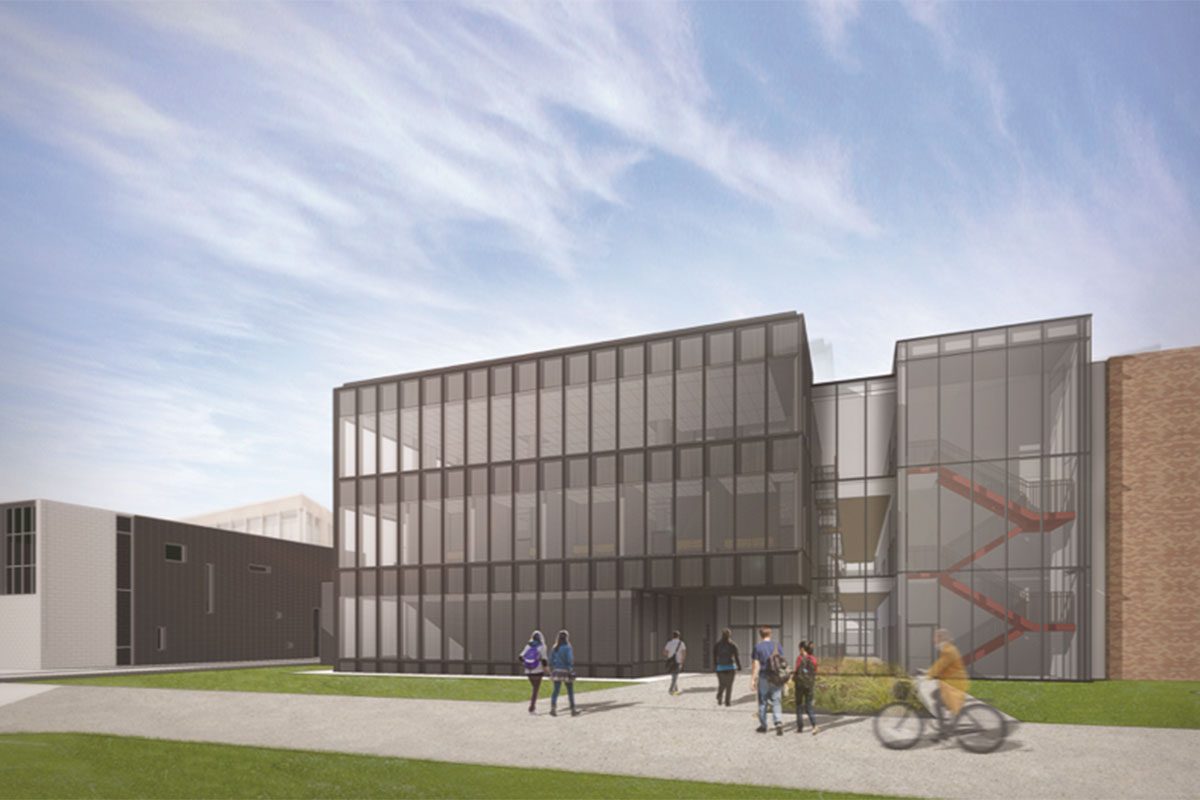 Engineering students vote to support the Front and Centre campaign
March 22, 2017 —
In a record turnout, the Faculty of Engineering students voted last week to renew their support of the Endowment Fund and to provide funding to the new Stanley Pauley Engineering Building.
The referendum, which featured the 2nd highest voter turnout in Engineering's history, would see a contribution of an estimated $973 000 over the next three years to the Front and Centre campaign, pending enrollment. The results will be submitted to the University Board of Governors for ratification.
"It is incredibly exciting that a record number of engineering students supported the renewal of the student contribution to the Engineering Endowment Fund and a contribution to the new engineering building," said André Marchildon, Senior Stick of the University of Manitoba Engineering Society. "Engineering students are proud of their faculty and understand that their contribution has a significant impact on improving their student experience."
The Front and Centre campaign seeks to provide a world-class education in a world-class environment at the University of Manitoba. By improving and developing our places and spaces, the campaign will promote and foster academic, professional and personal success for students, teachers and researchers at the University of Manitoba and beyond.
To find out more, or to make a gift, visit the Front and Centre website.