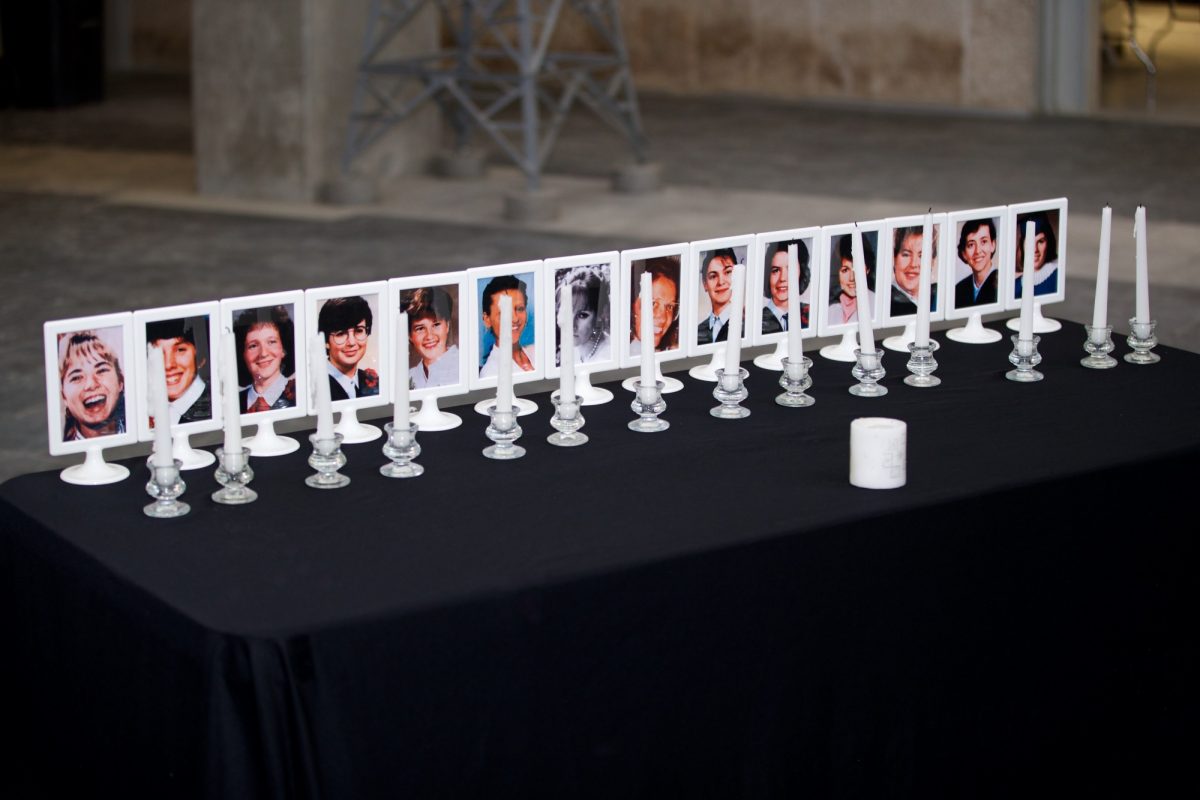 Engineering students remember the victims of the Montreal Massacre
December 6, 2020 —
Each year on December 6th, engineering students, faculty, staff and community members gather to remember the lives of the 14 women who were murdered at École Polytechnique in what is known as the Montreal Massacre. This year marks the 31st anniversary of the tragedy that claimed the lives of brilliant women who were killed for no other reason than that they were women and they were studying engineering.
This year due to COVID-19, the University of Manitoba Engineering Society (UMES) held a virtual memorial service to remember each of the victims and to show its commitment to ending gender-based violence.
"As a female mechanical engineering student, putting this presentation together was somewhat challenging," said Avery Edwards, secretary of UMES. "I found myself working in small segments because anytime I would sit down to edit, my mind would begin to think about my friends, peers and colleagues in this horrific situation. I am incredibly thankful for the improvements in diversity within engineering faculties across the country. We believe that it is crucial that this tragedy is never forgotten and that we continue to diversify engineering not only based on gender, but diversity of all forms. UMES plans to foster this growth wherever we can."
Last year to commemorate the 30th anniversary, the student memory committee unveiled a permanent memorial on the glass panels along the stairwell in the EITC atrium. The design features an abstract etching of each of the victims along with their names at the bottom of the panel. The memorial was designed by Jane Hilder, a Master student in the Faculty of Architecture.
"The events of this tragic day will forever be a dark spot in our collective engineering history," said Dr. Nariman Sepehri, Acting Dean of the Price Faculty of Engineering. "We all have a role to play in the fight against violence and discrimination. It will not be solved by the actions of one, but rather, the actions of many. No one should ever feel like they do not belong or feel at risk for studying for the profession which they are passionate about."