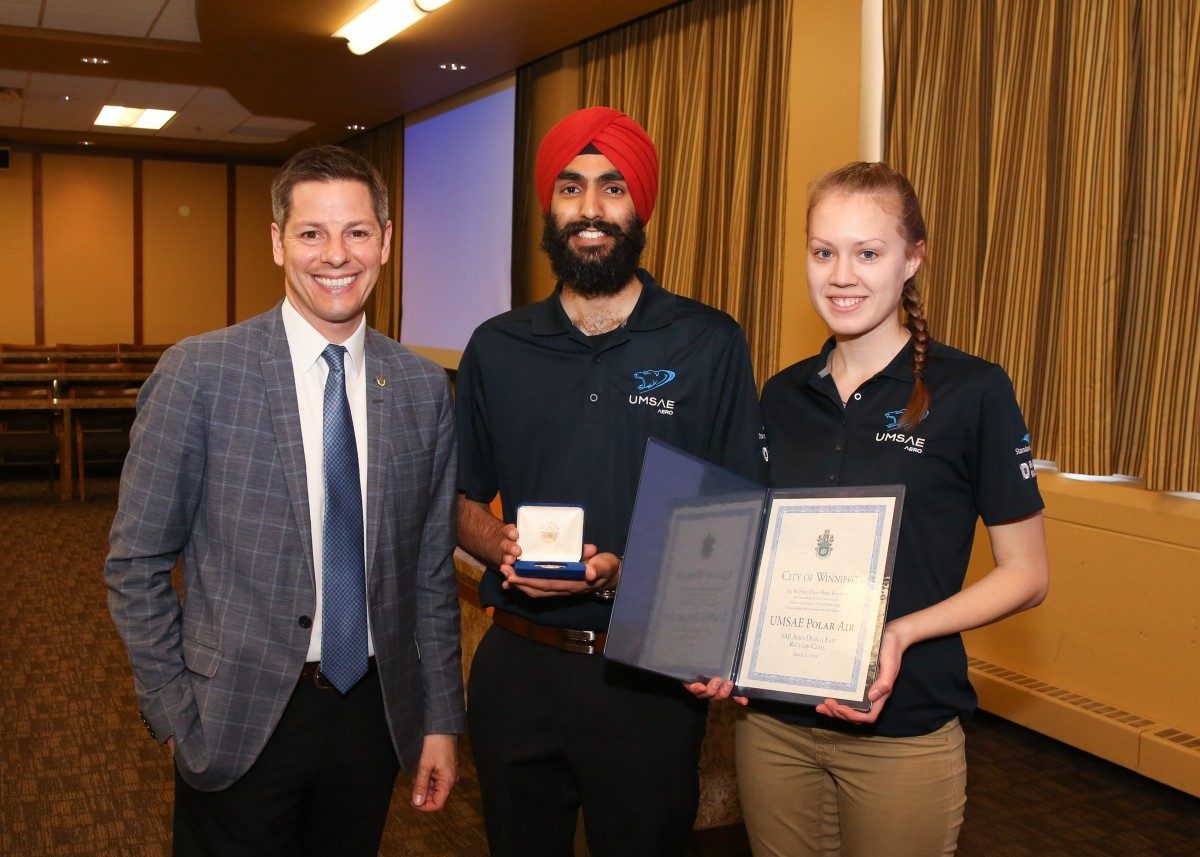 Engineering students receive the City of Winnipeg's Outstanding Achievement Award Medal
April 6, 2018 —
Congratulations to the UMSAE Polar Air Team for receiving the City of Winnipeg's Outstanding Achievement Award Medal from His Worship Mayor Brian Bowman.
On April 5, 2018, Mayor Bowman and his Chief of Staff, Mr. Jason Fuith, visited the Faculty of Engineering to meet with the UMSAE teams. The two-hour visit, included presentations from UMSAE Formula Lead, Kevin Mazur, and Aero Design Lead, Jasjyot (Jas) Barmi.
Mayor Bowman and Mr. Fuith were then taken on tours of the shops where the design teams fabricate their aircrafts and vehicles used for competitions. The visit concluded with Mayor Bowman presenting the Outstanding Achievement Award Medal (pictured above) to the UMSAE Polar Air Team for their recent accomplishment at the global Aero Design Competition in which the team took home the top prize.
Photo credits: Mike Latschislaw