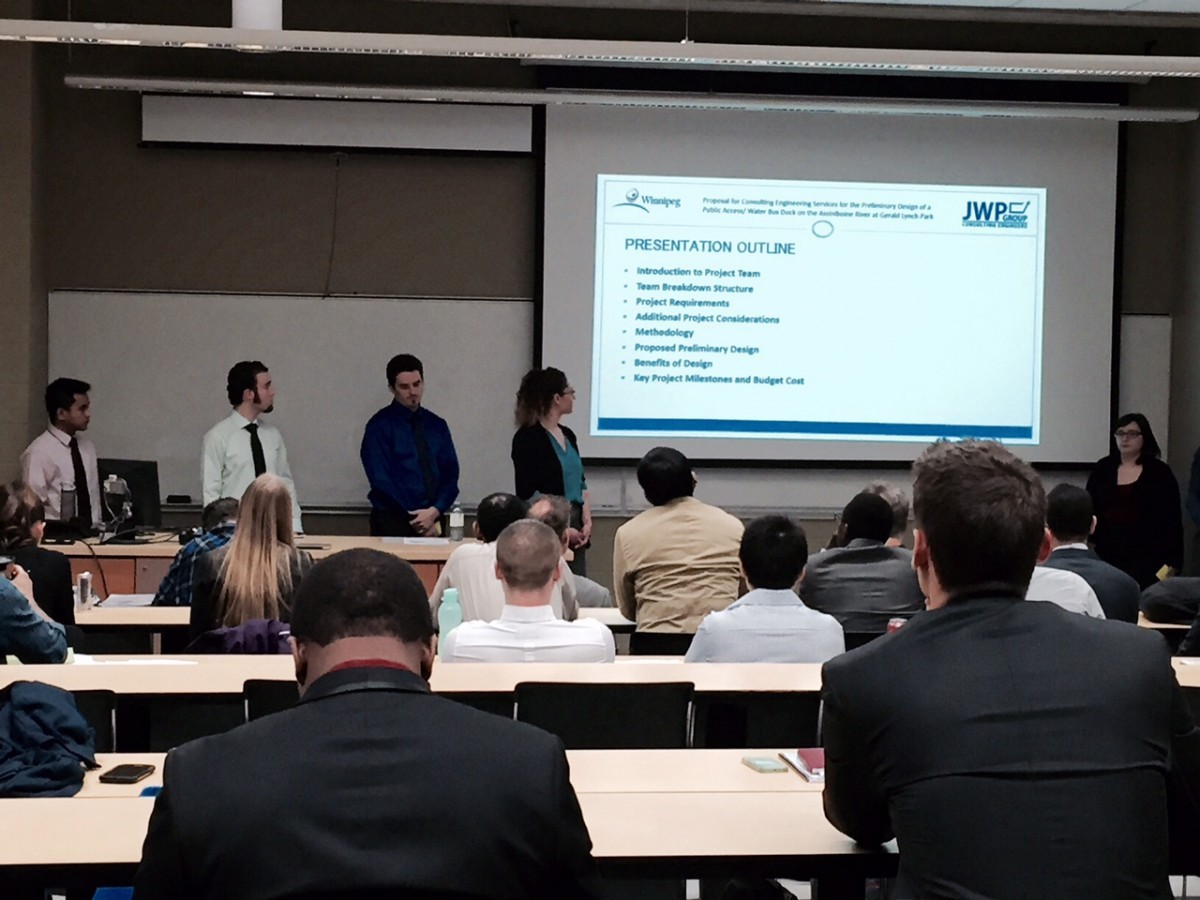 Engineering students make their first pitch
February 3, 2016 —
Yesterday several teams of senior civil engineering students presented their preliminary design proposals for a new dock in Osborne Village. City hall is hoping one of these designs can be the solution they are looking for.
The Civil Engineering Capstone course, instructed by Engineer-in-Residence, Doug Stewart, P.Eng., received an invite to submit proposals for consulting engineering services for the preliminary design of a public access/water bus dock on the Assiniboine River at Gerald Lynch Park from the Urban Design Division of the City of Winnipeg. For the 72 students in the class, delivering on the proposal is the course.
Given the background, scope and requirements on the first day of class, teams of seven were created to dream, research and plan.
The city is looking for an accessible public dock that can be installed along the Assiniboine River. No easy task. If successful, the student-designed dock would replace a dock that was installed at Gerald James Lynch Park on the south side of the river at the foot of the Osborne Bridge in 2004. The current dock has been abandoned for the last five years because it is too difficult to operate and maintain, requiring a crane and team of divers to install and remove it.
"The capstone course has been around for about 15 years," says Stewart. "Its purpose is to aid students in the transition from school to industry. We give them a real client, in this case the City of Winnipeg, a real project, and access to professional engineers as mentors. What's particularly exciting about this project is the city's confidence that our students will find a solution."