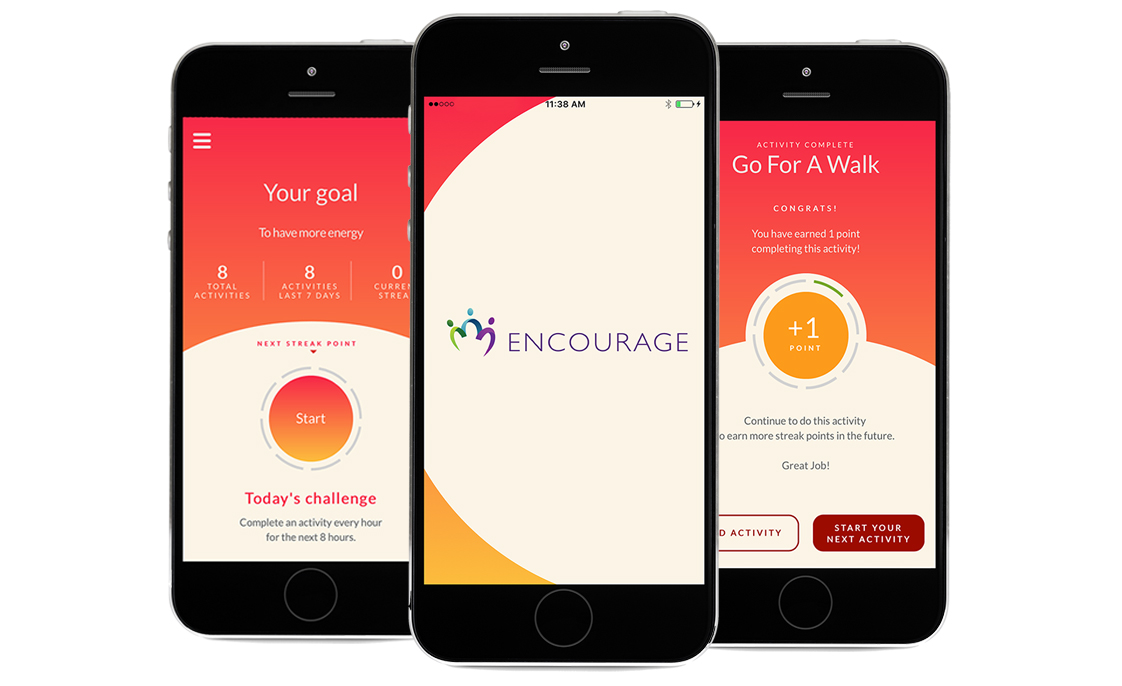 New mobile app needs research participants
U of M-developed health & fitness app looks at effective behaviour change techniques to support sustained physical activity
November 7, 2016 —
If you own a mobile device, chances are you've downloaded (or, at the least, thought about it) a health and fitness app. Maybe you wanted to track your steps or perhaps you wanted something to help motivate you to move a little more during your day.
But, do you really know how these apps work? Are you confident they cater to your specific needs and goals? Are they backed through reliable research?
These are important questions. Researchers at the University of Manitoba think they have the answers.
A team headed by the U of M's Faculty of Kinesiology and Recreation Management's Dr. Todd Duhamel has created an evidence informed health and fitness app called ENCOURAGE.
"There are more than 13,000 health, wellness and fitness apps are available," says Dr. Shaelyn Strachan, Assistant Professor, FKRM, and co-primary investigator of the ENCOURAGE project. "However, the quality of existing physical activity apps has been questioned, as many do not incorporate techniques known to be most effective for stimulating physical activity behaviour change."
"The ENCOURAGE app is different because it used research evidence to identify the most effective behaviour change techniques and incorporates a larger number of behaviour change techniques to support sustained physical activity behaviour change," Strachan adds.
The research team partnered with Tactica Interactive to gain the expertise needed to develop an app. This Winnipeg-based company has created award-winning mobile apps and has a history of collaborating with researchers to conceptualize, test, and deliver research-based digital health solutions that support better health outcomes.
The development of the ENCOURAGE app is financially supported by a Heart and Stroke Foundation Manitoba Primary Prevention Challenge grant, which supports innovative and unique projects that have direct relevance and application to reducing risk factors at a population level in Manitoba.
Around 60 participants are needed to test the ENCOURAGE app.
The testing period will run for 30 days and will require participants to meet with researchers five times over that span (each meeting will last about 30 minutes).
Volunteers will be asked to wear an accelerometer, which is similar to a step counter, and to answer some questionnaires before, during and after using the ENCOURAGE app for 30 days.
Volunteers will also have the opportunity to provide input about how the research team can improve the app.
Ideal participants are those over the age of 18 who own a smartphone, and would like to be more physically active.
To participate and/or to learn more, please contact the research team at encourageapp [at] gmail [dot] com
Research at the University of Manitoba is partially supported by funding from the Government of Canada Research Support Fund.