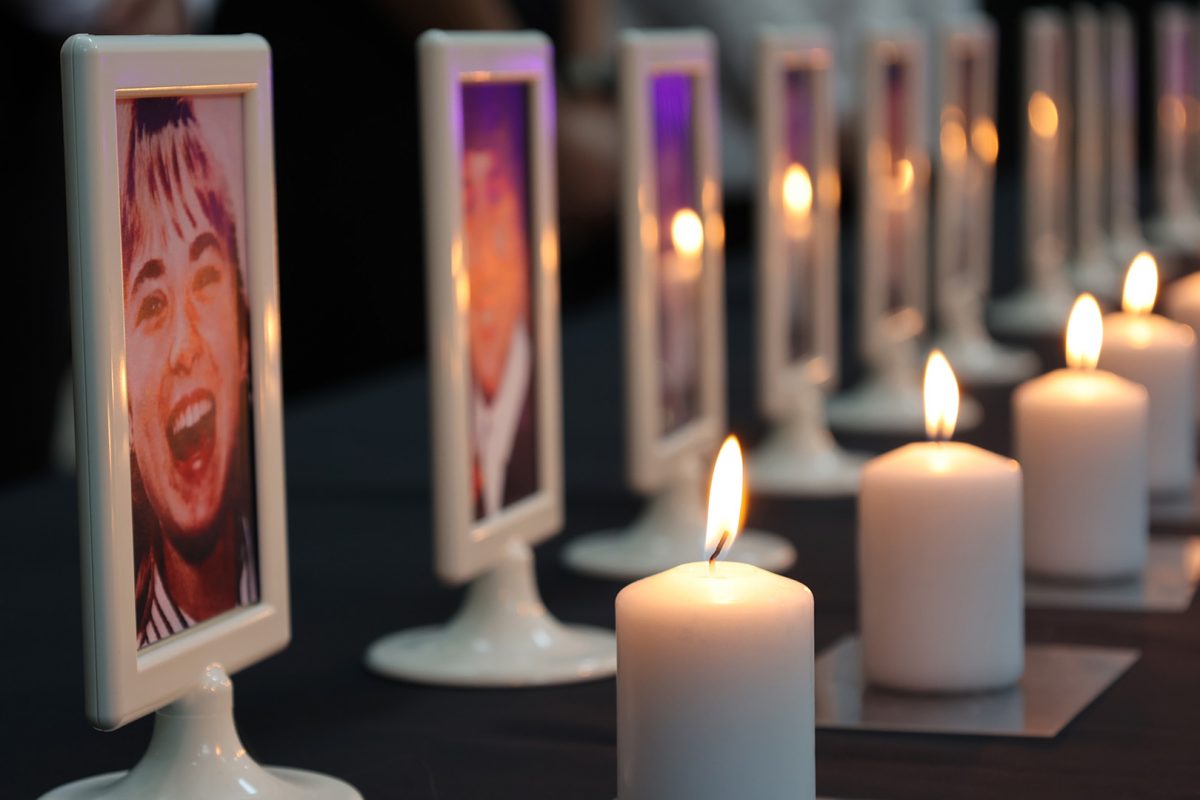 Honouring those lost during the tragedy at École Polytechnique
December 6, 2022 —
December 6 is the National Day of Remembrance and Action on Violence Against Women, a day that was created out of a tragedy that devastated a nation. On December 6, 1989, 14 women were killed by a gunman at École Polytechnique. Today, the engineering community gathered to honour those 14 women who lost their lives due to misogyny and hate.
The ceremony featured special remarks from engineering Elder-in-Residence Elder Norman Meade, University Chancellor Anne Mahon, Dean Marcia Friesen, and Senior Stick Dawson Switzer. Their words were spoken from the heart and reminded us to honour not only these women, but also Murdered and Missing Indigenous Women, Girls and Two-spirit people, and others that face this type of hateful violence. Chancellor Mahon reflected that if these women survived, they would be of similar age to herself, a thought that Dean Friesen echoed as she spoke on the lost potential of so many brilliant students and what they could have all accomplished.
Switzer spoke on the increased involvement of women in the STEM field over the years, and within the Price Faculty of Engineering there are more women in student leadership roles and participating in student groups than before. He noted that there is still more to be done.
"We cannot take the work done by people before us for granted," said Switzer. "We must continue to take steps forward to continue to create a more equitable and just world, so that the events of December 6th, 1989 will never happen again."
Today, we wear white ribbons over our hearts, light candles to remember our lost sisters, and look towards the future with hope as we recommit ourselves to take action against violence. We thank our faculty, staff, students and community members who joined us for today's service.