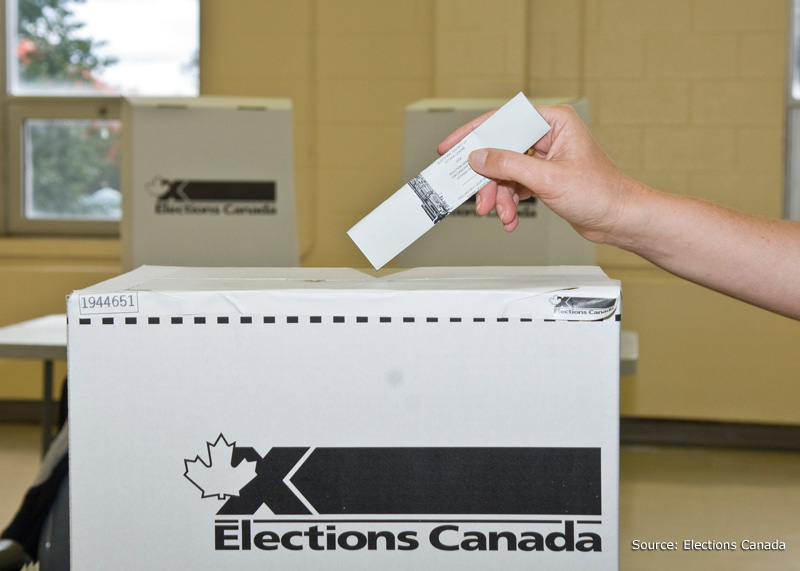 E-voting in Canada, coming soon?
November 14, 2013 —
Faculty of Law professor Bryan Schwartz is engaged in a range of activities that have a significant impact on law and policy in Canada and beyond. For instance, he recently co-authored a report commissioned by Elections Canada.
The study,  Establishing a Legal Framework for E-voting in Canada, can be found in full here.
A summary of the summary
As the study notes, Canada's legal framework for voting has been constantly evolving to increase access to voting and "one of the ways that has been discussed to increase access to the electoral system is to allow Canadians to cast a vote using a computer, either from home over the Internet or in a controlled environment, such as a voting kiosk in a designated polling area. This is commonly referred to as e-voting, and is slowly being adopted for local, regional and national elections in jurisdictions around the world."
It goes on: "The authors of this paper acknowledge that there are legitimate concerns with how e-voting would work and whether technological problems or malicious acts could pose a serious threat to the integrity of an election. We are also keenly aware that our democratic system requires voters to have confidence in the voting process….
The goal of this paper is to recommend a legal framework for e-voting in Canadian federal electoral events. The research consisted of conducting extensive case studies of other jurisdictions' legal frameworks and experiences, which were then synthesized to present the most pertinent details. Based on this literature review, we present our findings and recommendations on what should be included in a Canadian framework.
The goal of this paper is not to advocate for or against e-voting, but rather to identify what issues a legal framework should address to minimize the risks associated with e-voting and ensure that Canadians can have confidence in the process.
At the minimum, e-voting should be as secure and reliable as special balloting currently conducted by mail. Ideally, it should also meet the following attributes and values that Canadians currently have under the paper-based system:
facilitated accessibility and reasonable accommodation
voter anonymity
fairness
accurate and prompt results
comprehensible and transparent processes
system security and risk assessment
detection of problems and remedial contingencies
legislative certainty and finality
effective and independent oversight
cost justification and efficiency
…Ultimately, whether we use paper or computers to vote, the goal should be to ensure as many Canadians vote as possible, while providing the public confidence that the voting process will perform as Canada's democratic tradition requires."
Given increased access to voting, if you don't vote, are you an idiot?
Research at the University of Manitoba is partially supported by funding from the Government of Canada Research Support Fund.